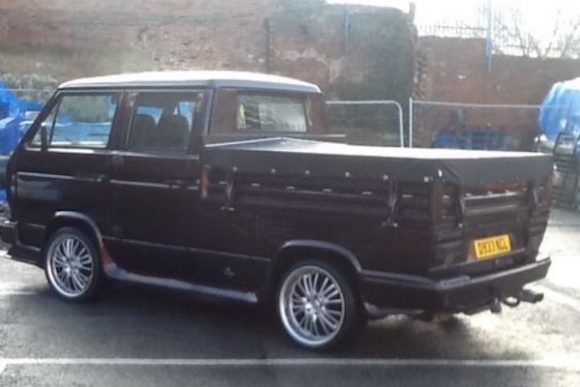 This purple Doka was for sale on eBay recently. It has been fully restored and has quite a few very nice touches. One of the most unique is what the seller lists as a "bespoke" steering wheel. The interior is all custom and definitely worth a look. Click through to see this gorgeous VW double-cab truck.

Read more »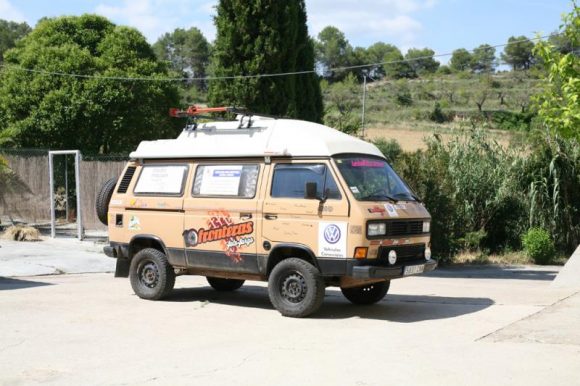 Every once in awhile we run across a serious expedition vehicle. This Syncro definitely falls into that category. She isn't polished and clean, but just look at her. She's ready for a serious expedition. I think she even has a toilet. Click through for more pics.

Read more »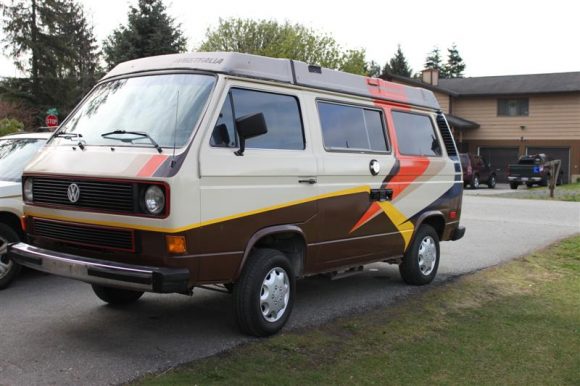 Sorry for the boring title, but this is an interesting paint job. I can't think of another way to describe it. The Samba user bluediamond1551 did this paint job in his garage for less than $300. He says he used oil base Rustoleum and a HVLP paint spray. How would you describe this paint job? Modern? Retro? Click through for another pic.

Read more »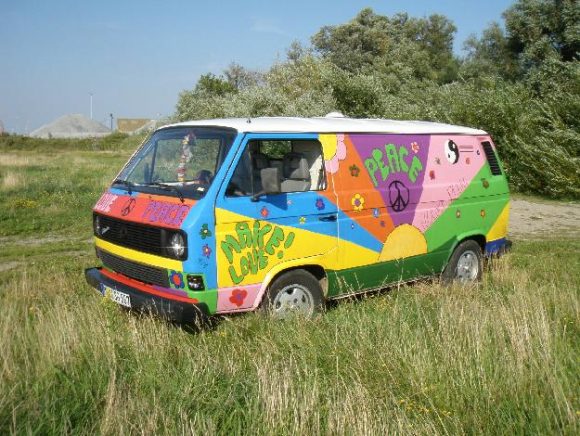 File this one under crazy paint jobs. We've seen a lot of crazy Vanagon paint jobs and this one definitely qualifies for the list. It's a hippy peace van, yet it still looks good. I would love to see the interior of this van. If you zoom in close, it appears that the cab is walled off from the rear of the van. Interesting, but the paint job takes the cake.
If you like the stripes on the side of this van, you can check out this eBay listing in the UK. The company makes custom side stripe sticker decals for VW Vans. It takes a couple of days to custom make the decal and they have several colors to choose form.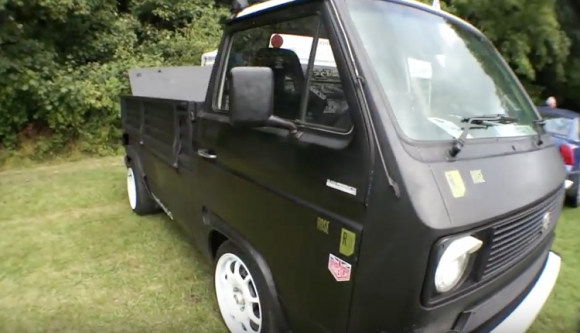 There is a lot to love about this VW T25 Transporter pickup. The black body with white wheels has a certain character, and the eyelids over the headlights adds a nice touch. To fully appreciate this truck, click through to watch the video. When you hear them open up the engine, you will know what I mean. Very nice!

Read more »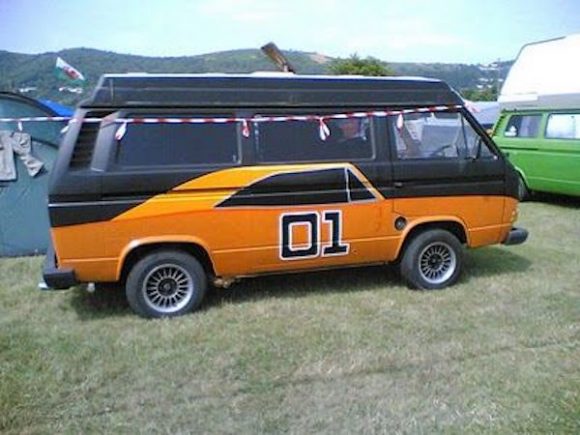 Talk about a cool idea for a Vanagon. Why not paint the General Lee from "The Dukes of Hazzard" on the side of your Vanagon? This one is done perfectly and it looks great!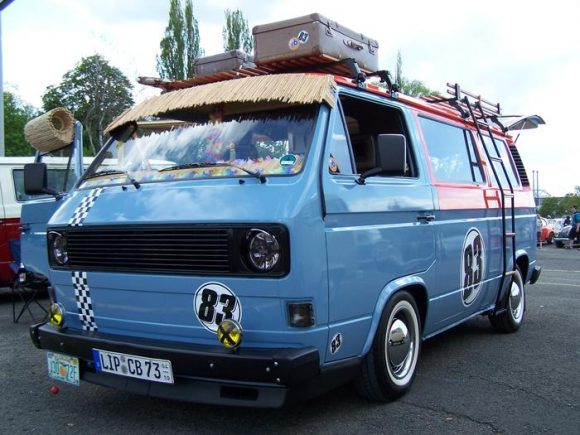 This classic looking Vanagon has an interesting sun visor. It seems to be made out of bamboo. We've seen visors before, but never bamboo. Check out the passenger's door. It has some kind of a roll down shade too.