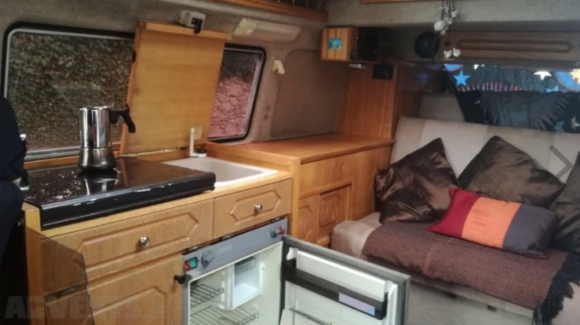 This van is in Dublin, and it has a very "homey" interior. The light wood cabinets give it a bit of a country feel. This high top would make a nice home for anyone. Check out the latch that keeps the sink cover up. Love it!

Read more »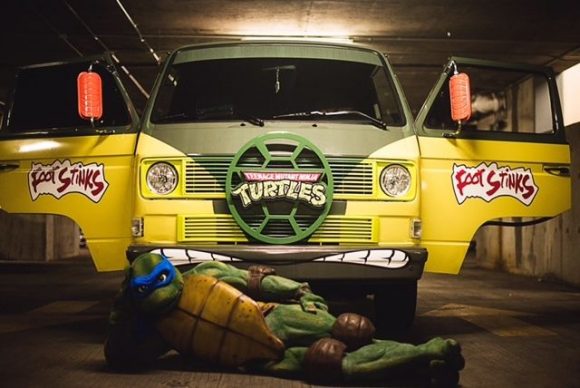 This 1990 themed Vanagon is definitely unique. It was created in honor of the 1980's Teenage Mutant Ninja Turtles cartoon. There's not much to say about this van other than it has been completely redone. Click through for more pics and a description of what was done.

Read more »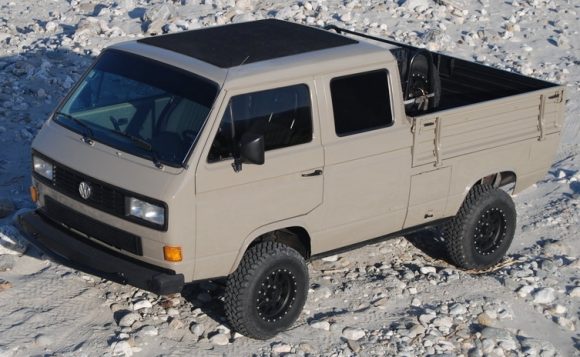 This 1989 Ragtop Syncro is awesome! Everything about it screams details. Check out the blacked out wheels, or the black ragtop. And have a look at the bed. This thing is perfect!

Read more »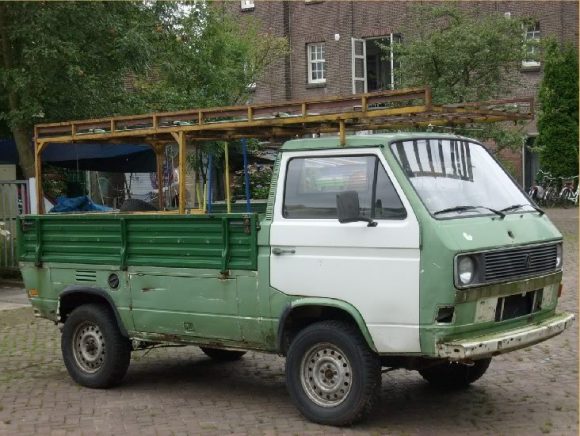 There is not much to say about this truck I found on The Samba. The rear rack is awesome. The owner must be a steel worker or something because it looks homemade. I'd love to buy this truck!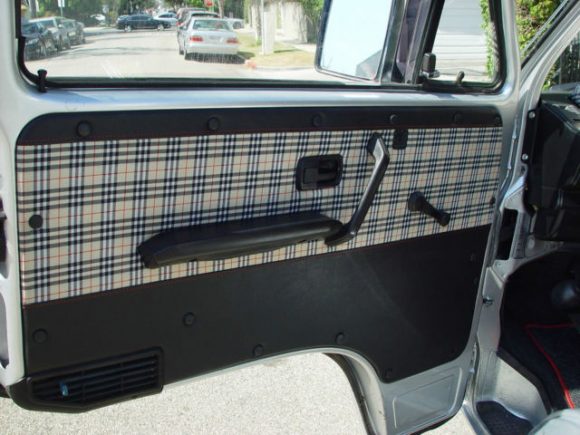 I love when Vanagon owners come up with custom ideas. This van has custom upholstery that is Burberry-esque. It's a homemade Syncro, but it has character. Click through for the pics.

Read more »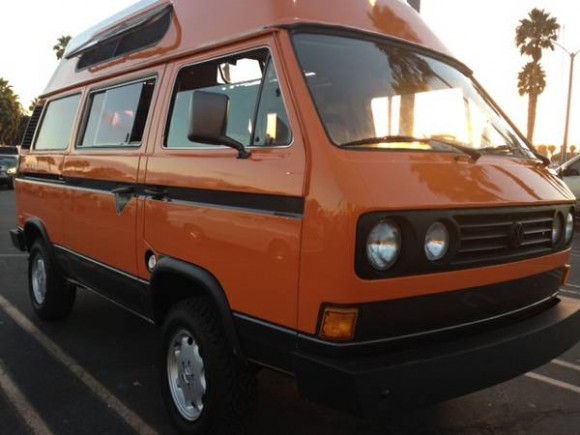 This 1982 air cooled "Adventurewagen" can be yours for $14,000. It is currently listed on Craigslist. The seller lists it in excellent condition, 4 speed transmission, 2.0 motor. It has 133,000 miles on it with many upgrades. Most obvious are the 15 inch wheels and South African grill. He lists other upgrades too: Bilstein shocks and springs, 4 wheel alignment, new brake lines, new mirrors, new Go Westy Bumpers, fender flares, oil temp gauge, sound deadening mats in floor, engine bay, doors, new radio and 4 speakers. removable fold out table with leaf, cup holders, removable map table.
This one is newly painted, has no rust, and ready for its next adventure. Click through to see more pics.

Read more »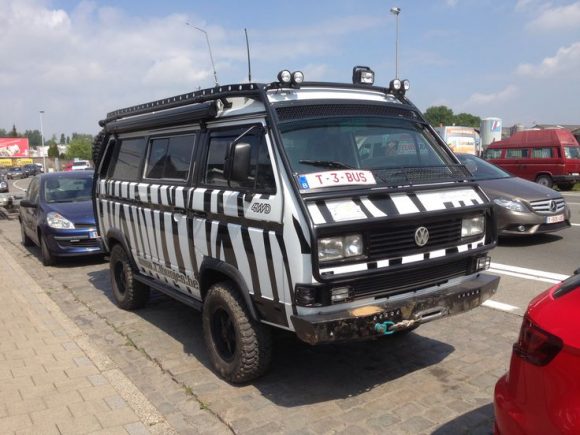 What else could this van be called? It's a zebra inspired Syncro that looks like it is ready for a serious expedition. Check out all the rollbar protection. It sports a winch and driving lights, large tires, and semi-truck side view mirrors. Click through for another pic.

Read more »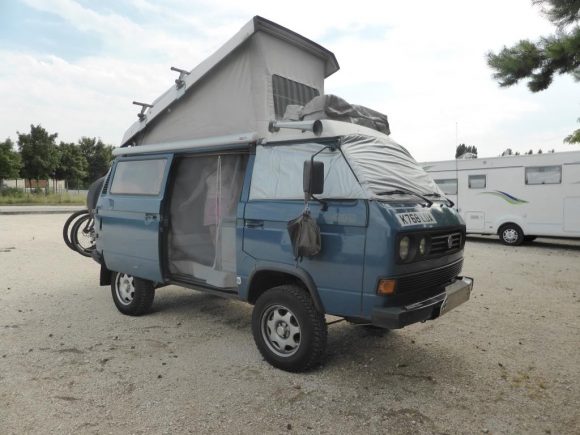 This looks like a typical Syncro camper, but the side mounted external horn caught my eye. I love little tweaks like that. If you want to get a feel for where this owner takes his van, check out this thread on The Samba.

Read more »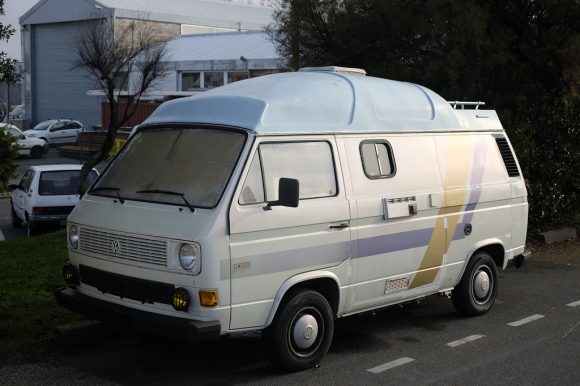 If anyone knows what kind of camper this is, please comment below. This is a very interesting high top in that it's not really that high. It looks to be a mid 1980's van. It has a luggage area in the back of the roof and some interesting front mounted driving lights.