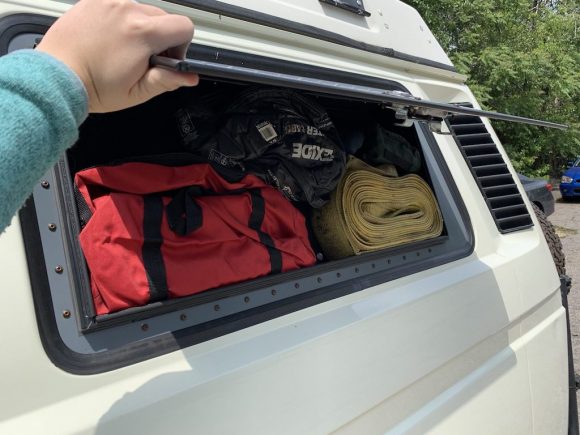 This custom Vanagon window storage box looks like a great idea. Transporter Werks in North Carolina has the box listed on their website as pre-order. Unfortunately, the page on their website that features it is down at the moment. Look for it in the future here.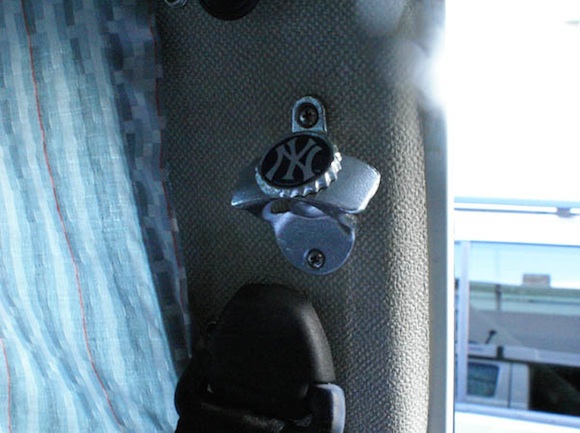 Our most popular hack to date is our outside bottle opener. We get the most comments on it by far. Many other Vanagon owners have other ideas on where to place their bottle openers. This one is mounted on the side pillar. Click through to see several more.

READ MORE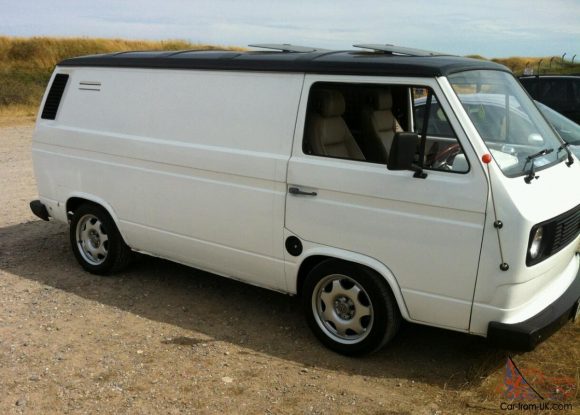 This 1982 air cooled camper van is sitting somewhere in the UK. Recenty for sale, it features two vents/moonroofs sitting on a black top. It has a unique look with the blacktop on a white van so all she needs now is blacked out wheels. Click through to see the crazy leather seats the owner installed.

READ MORE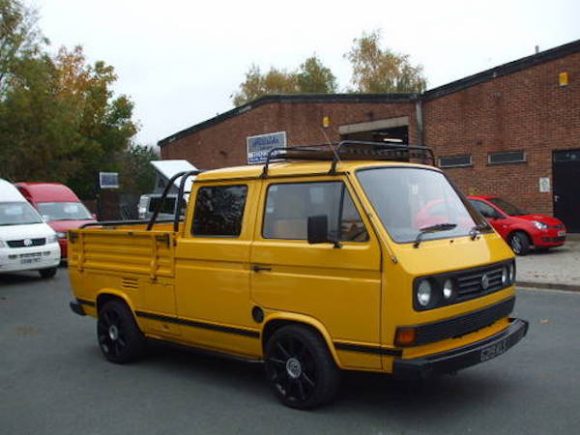 This yellow 1990 double cab pick up looks awesome in yellow with its 18 inch black Audi wheels. This 1600 Turbo diesel has a 5 speed manual stick, and rear roll bars. It also features a front roof rack. This truck has been lowered, features Saab front seats and a Golf steering wheel. Need I say more? Too bad it was recently sold. All we can do now is admire it from a distance. Click through for more pics.

READ MORE
Tags:
Lowered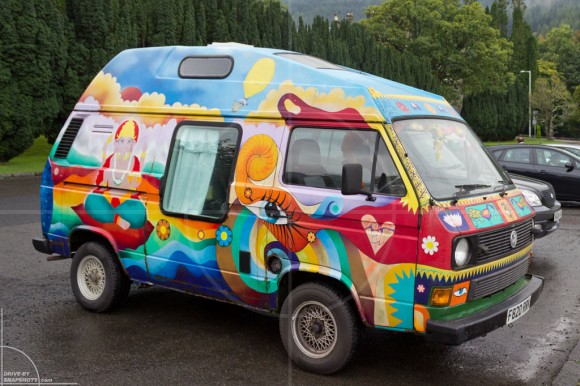 These side window hack Vanagons sure are popular across the pond. I had never seen one, but all of a sudden I'm finding them all over the place. This looks like an early 1980's camper with a very colorful paint job. It was spotted in Scotland. The large side window is on both sides of the van, including in the sliding door.

READ MORE
Tags:
side window hack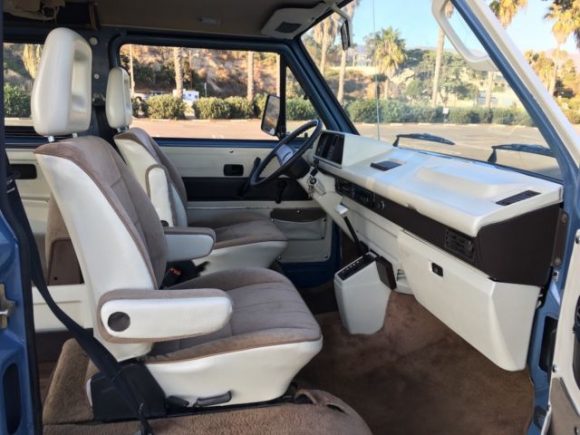 This white dash and interior reminds me of white chocolate for some reason. It's obviously custom made, but it looks clean and as good a stock. Interestingly, it is in a two tone blue and white Vanagon. Click through to check it out.

READ MORE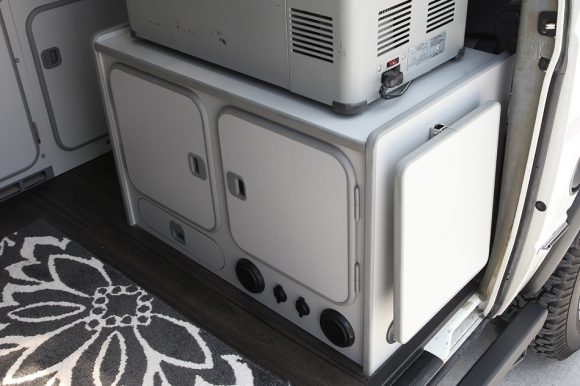 The folds at Texas Vanagons really know how to build high quality Vanagon cabinets. Check out this custom build. It matches the original cabinets and includes a fold out table. This would be perfect for Weekenders and Westys. Check out TexasVanagons.com for more info on this build.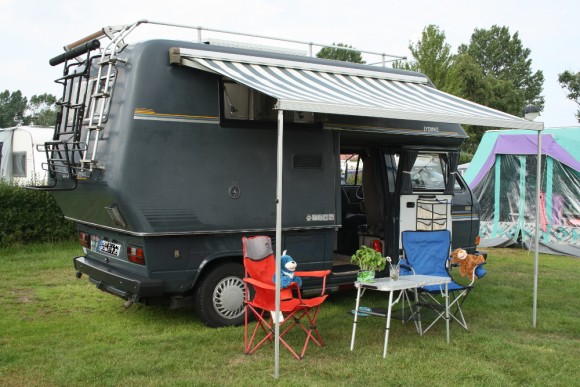 Check out this unique VW camper. It looks like it's sitting on a double cab Doka, and it has a lot to offer. It's a seriously high-top camper with lots of extras. Just check out the large awning that provides lots of shade. This camper has solar panels on the roof, electronic parking aids, and air suspension. The website says its powered by a 1.6-liter turbo diesel engine.
READ MORE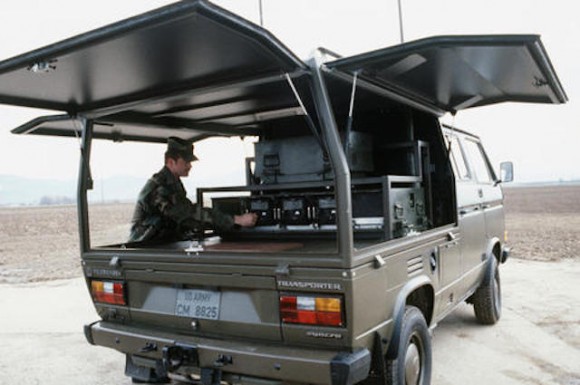 Check out this T3 Syncro army truck. It would look like a regular work truck, except it has side panels that flip up to reveal some kind of radio equipment in the back. It has oversized tires and a serious hitch on the bumper. The license plate says "army" but I don't know what country it is from. Very cool!