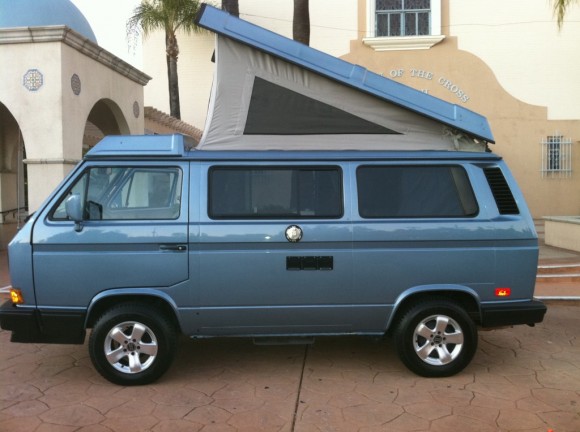 Upgrading your Vanagon wheels can make your Vanagon significantly more stable. The original 14″ rims are okay, but you tend to roam all over the road, especially when passed by a large semi-truck. Any larger wheel that you put on your van will give you more stability, but you will likely have to figure out how to add spacers and new bolts, and it can be a hassle. We were going to put my old Mercedes rims on my Vanagon, but we opted to go a different route. Check out the options after the jump.

There are three great options for Vanagon wheel upgrades and they all bolt right on without a hassle. Two of them come from GoWesty, the other can be found at California Westys.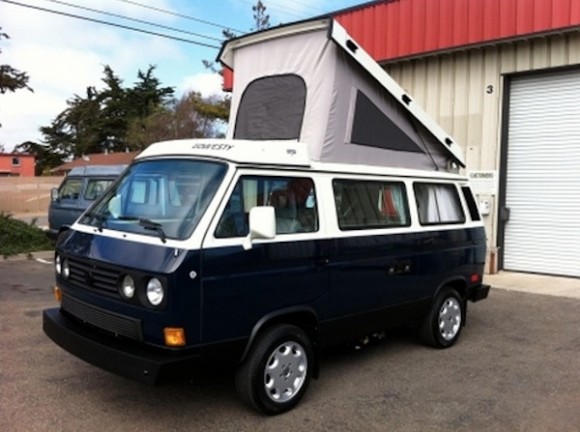 GoWesty sells 2 sets of wheels for the Vanagon – a 15 x 7″ wheel set, and a 16 x 7.5″ wheel set. Either GoWesty option you choose will offset the rims and provide a wider stance. The added width provides stability while driving and you can really feel the difference. I chose the 16″ set because they look nicer, and they are 1/2 inch wider than the 15″ set. They may not look as sporty as the California Westy rims, but the 16″ GoWesty wheels are very nice.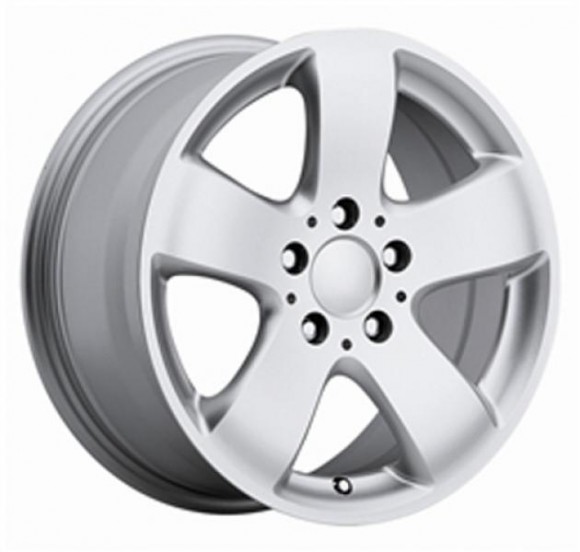 California Westys sell a very nice set of 15 x 7″ wheels that look fantastic. They provide a wider stance for better stability and they look great. If you're going for aesthetics only, you would probably prefer these wheels.
No matter which set you choose, they will come with the right bolt pattern and they are already offset. Just bolt them on a go. You can't beat these for ease of use.