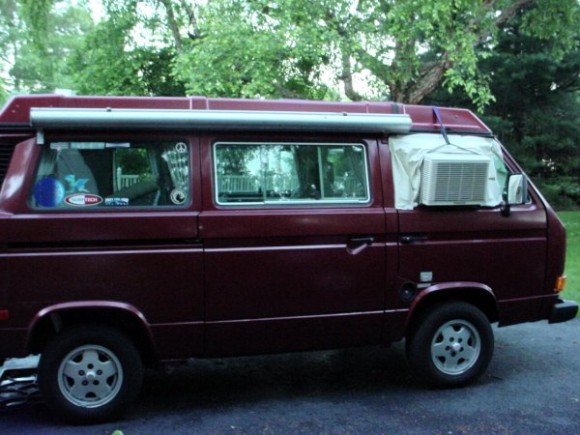 This hack comes from Dan Reed and I love it! I can't say it's the easiest way to stay cool in the summer, but if you are camping for an extended period it might be worth it. As you can see, Dan placed an air conditioner in the window of his Westy. Click through to see how he did it.

Dan says:
The A/C unit is a nice 5000 BTU, lower wattage Panasonic unit from about 1991. I used simple straps from REI – ties into the luggage rack. Used some canvass to make the "seal" and a piece of wood to help deflect the air flow inside the camper. Light, simple, 1 person setup job.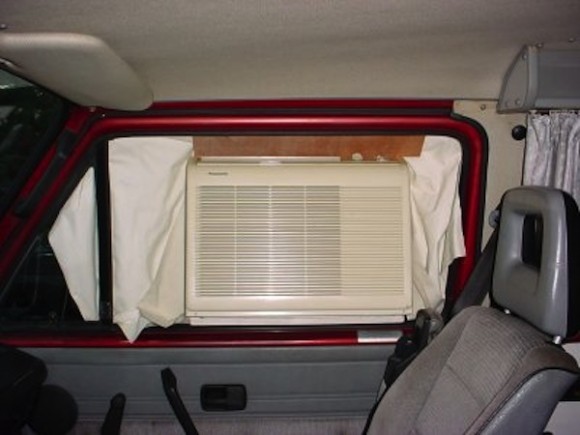 Here is a view from the inside. If you have a small generator going why not go for broke right?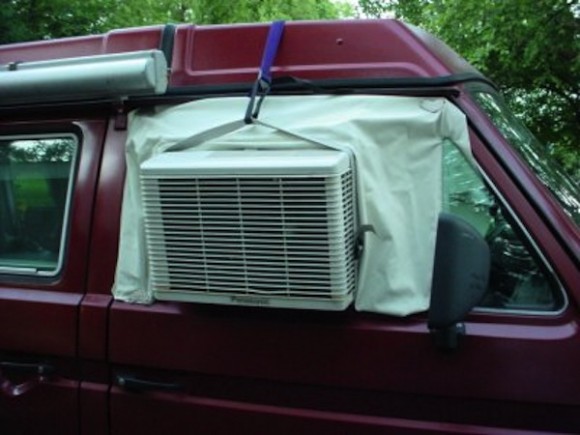 You won't want to forget to take this thing out when you leave your campground.
Dan has a nice list of hacks on his website. What do you think? Too extreme? Let me know in the comments.