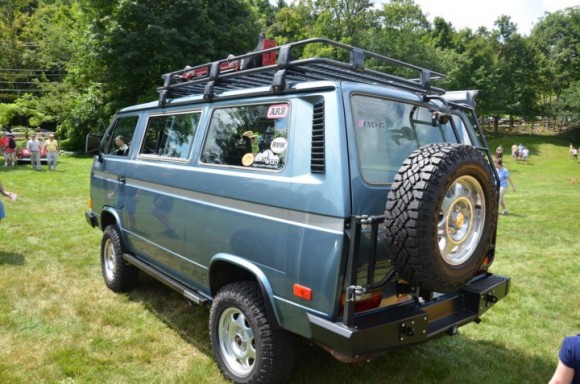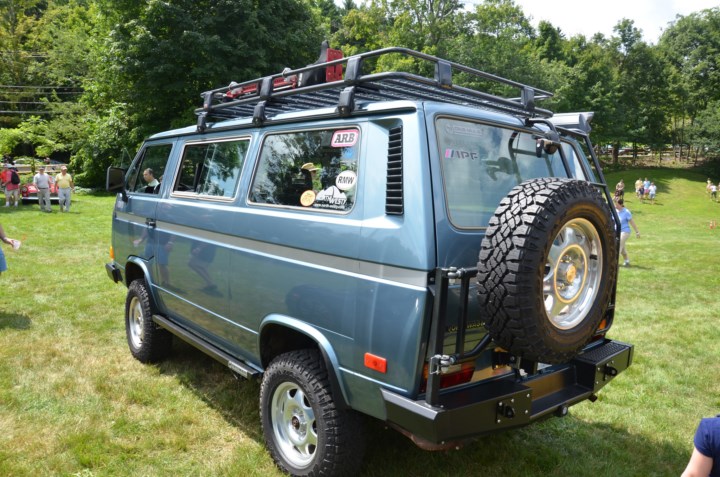 Many Vanagon owners install roof racks on their ride to help carry extra equipment. Some owners go for the simple approach, while others go for large baskets and boxes. Pictured here is a large ARB rack with high jack attached. What is your roof rack choice? Click through for several examples.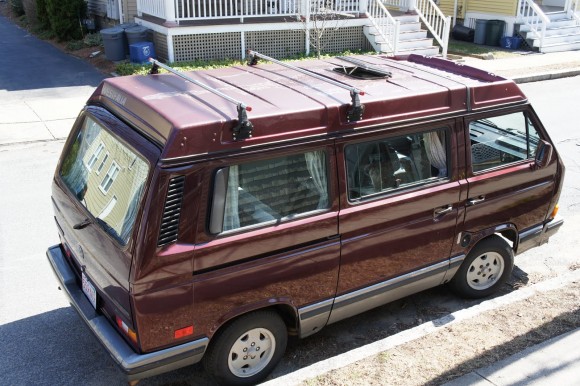 Many users choose the basic two rack setup. This van has a set of Yakima roof racks for carrying large items that can span both racks. (Source)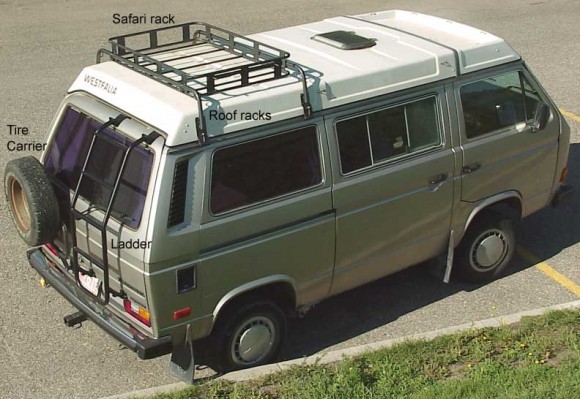 This guy has a set of roof racks with a small safari basket installed. Perfect for carrying luggage, and other camping accessories. (Source)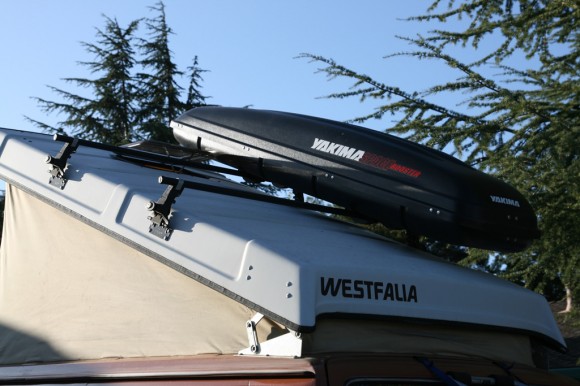 Yakima makes a very popular Rocketbox that many serious Westy owners install. The Rocketbox is perfect for carrying loose items that you want to carry on the roof. The only issue in this case is weight. If you're going to install a Rocketbox on your pop-top, you will want to consider GoWesty's Pop-top Lift Assist kit. The kit allows you to install pneumatic struts that help you lift the pop-top. It's totally worth the $149 price tag. (Source)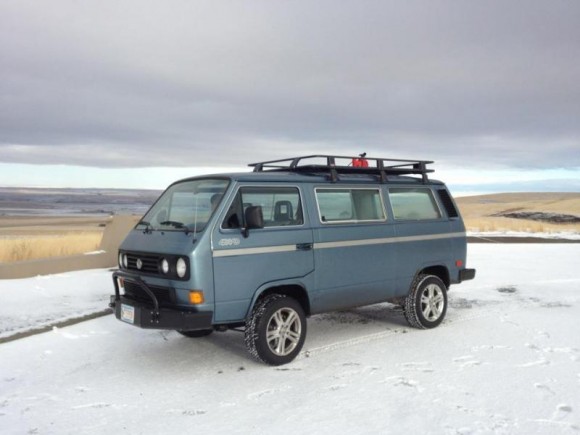 North Westy sells a large basket with roof racks for hard top Vanagons. The large basket gives you lots of room to carry your junk. (Source)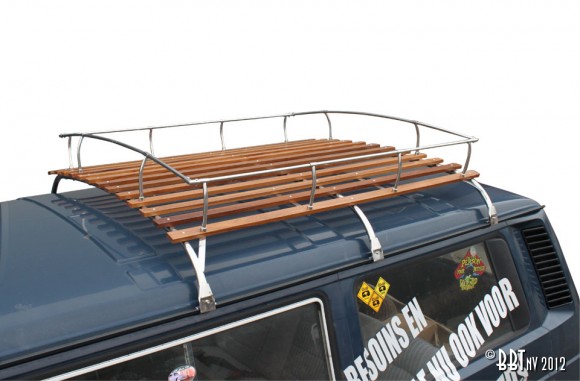 If the wood look floats your boat this Long John Everything Carrier looks great! (Source)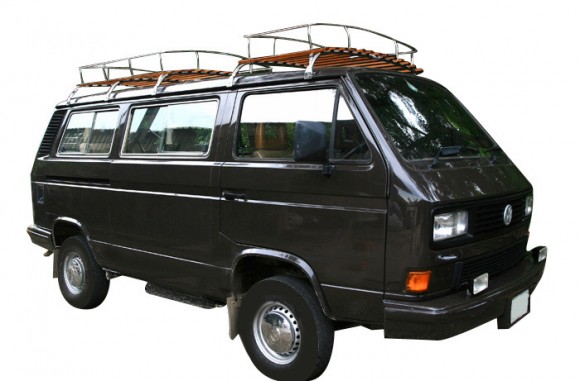 Retrodubs sells a 3-bow rack and basket. If you like the 2-basket wood look, this one is for you.
There are so many options out there this blog post could be a mile long. Racks add character to the Vanagon, and allow for loads of extra storage/carry space. If you don't have a set of roof racks now, what are you waiting for?