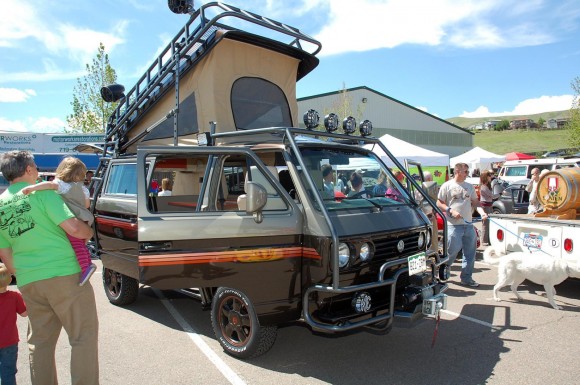 This is one of the most accessorized Vanagons I've ever seen. It is feature at The Samba, and look carefully or you might miss something. It has an elaborate roof rack system, complete with ladder, but there are other goodies too. Click through to admire this beast of a Vanagon.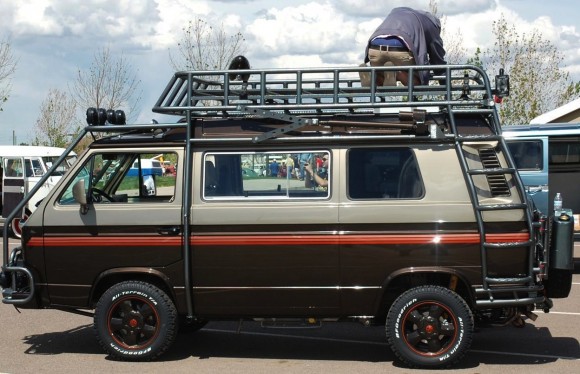 This one features lots of lights, extra help for lifting the pop-top, custom wheels, a winch, and more.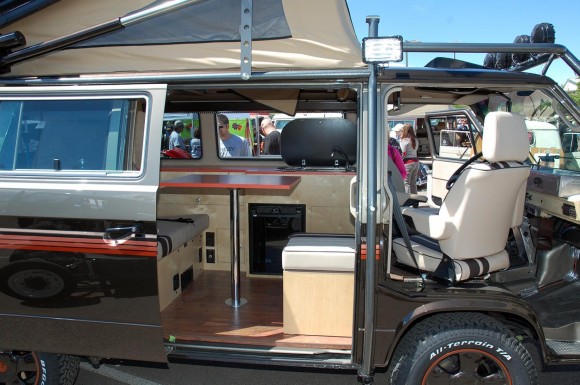 The interior features custom cabinets, extra box on the dash, custom upholstery, and more.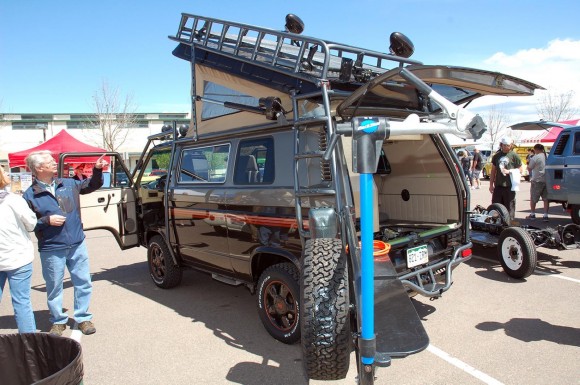 Check out the shortened rear window and custom upholstery inside.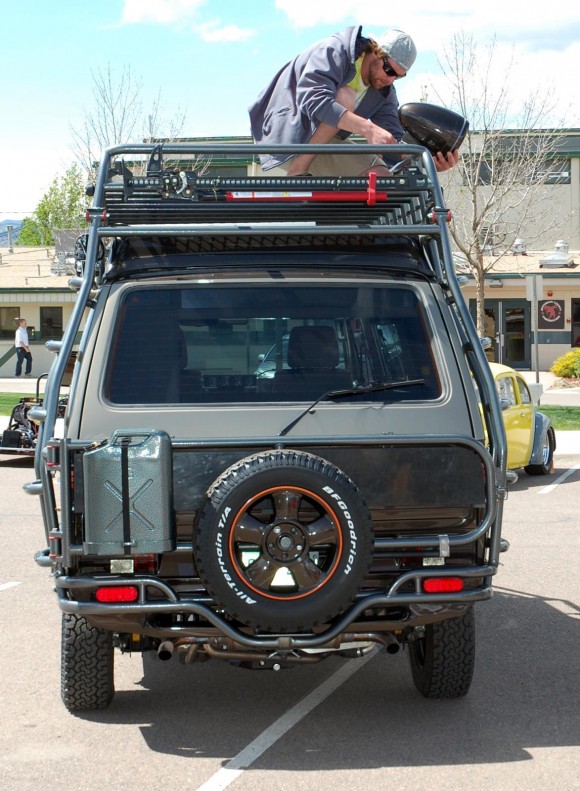 This thing must be heavy with all the extras added, but look how solid it is. I'm drooling!