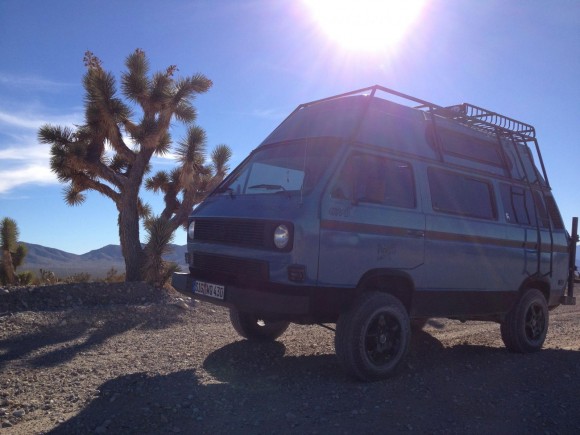 I found this beast on The Samba. Forum user syncrolloyd sure knows how to build a custom camper. It appears to be an early 1980's custom Syncro camper complete with high top camper, roof racks, side ladder, new wheels, black out tint, and spare tire rack. Click through to see more pictures of this custom Westy camper.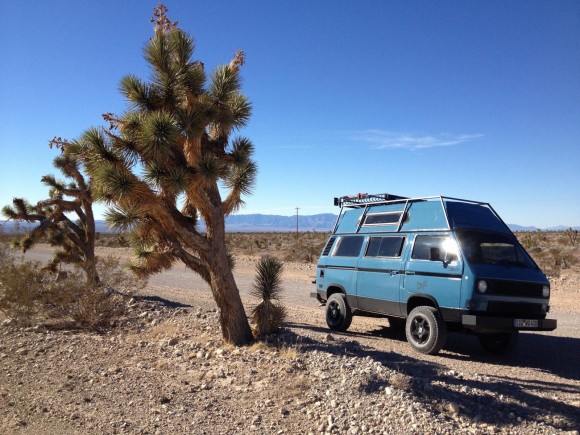 In action!
He sure knows how to do it doesn't he? Check out the roof racks and rear bike rack.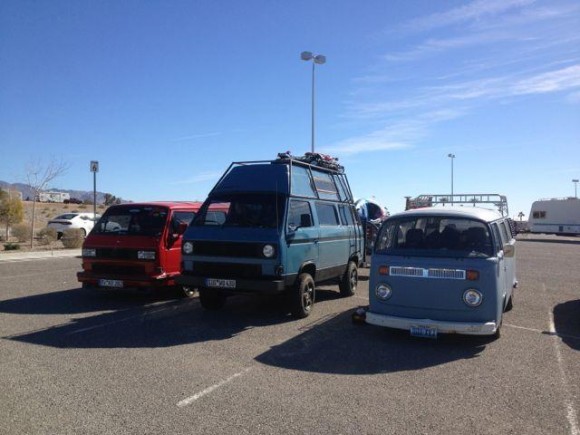 Look how tall he is compared to a regular Vanagon and VW Bus. This guy is a monster.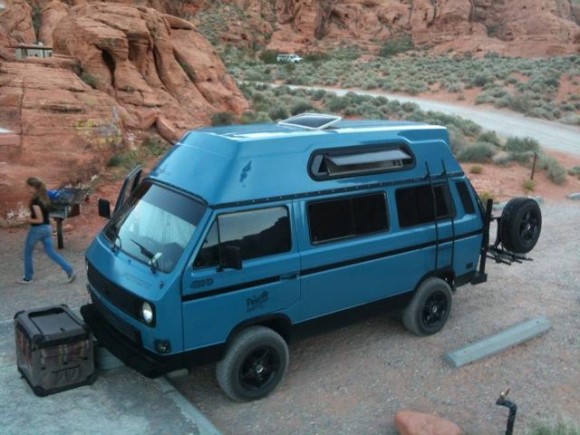 Here he is camping at Valley of Fire State Park, Nevada.