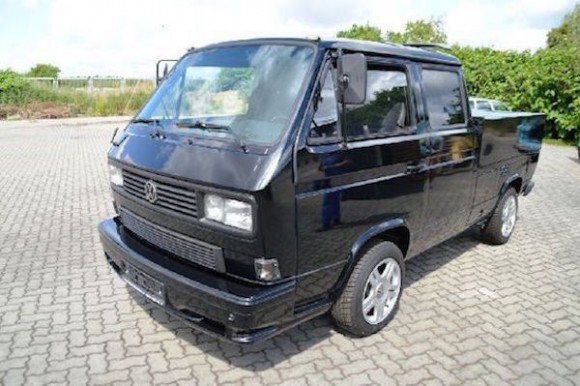 This 1989 Vanagon Transporter Doka was seen for sale on eBay, but has since been sold. Imported from Germany, it has been completely redone and includes several hacks and mods. The original paint color was orange, but the owner decided to spray it black. The interior has been customized, and it even features a spoiler on the roof. You will notice after market side mirrors mounted very high, as well as clear/smoke turn signals. Late model Jetta wheels complete this custom Double Cab. Click through to see more pics.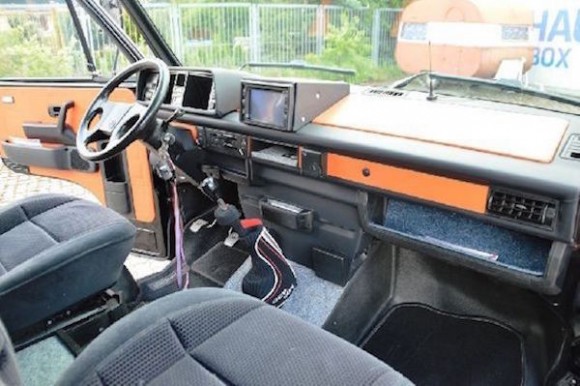 The interior has been redone with orange accents to match the original orange color. You will also notice a custom box mounted on the dash for the GPS. The seats look to be recovered, and the steering wheel has ben changed. Not bad.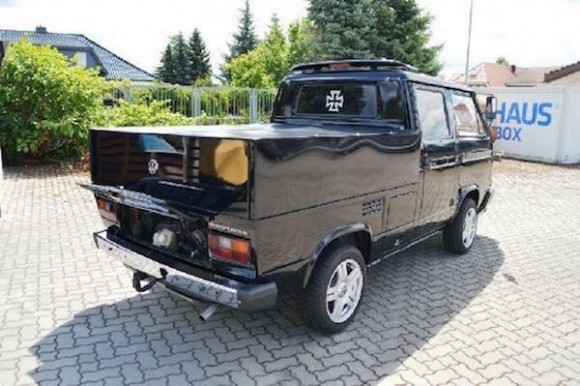 This double cab features a rear bed cover, and spoiler. I don't think I've ever seen a spoiler on a Vanagon truck.