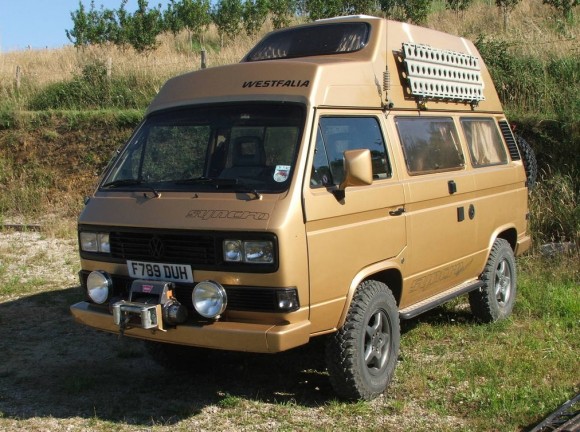 If you're looking for a vehicle to take you on a serious expedition, this is the Westy for you. This Gold Vanagon Syncro is ready for any expedition you can throw at it. You can hit the road, or off road, with its high top sleeping quarters, bumper-mounted winch, spare tires, extra large fog lights, and a whole lot of extras. Click through to see this monster up close.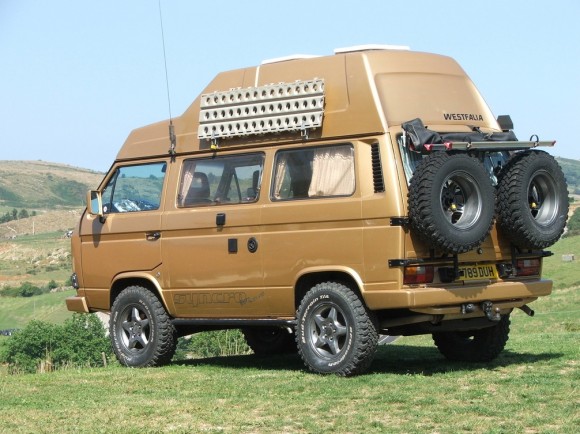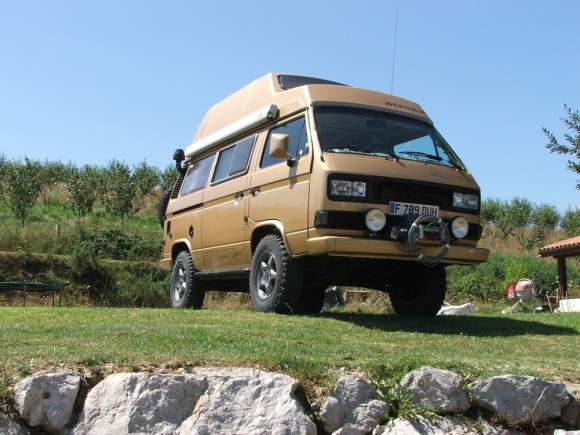 The tires are tough enough to get you over nearly any obstacle.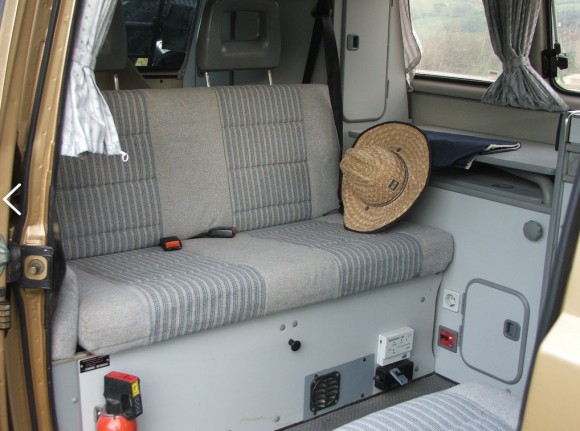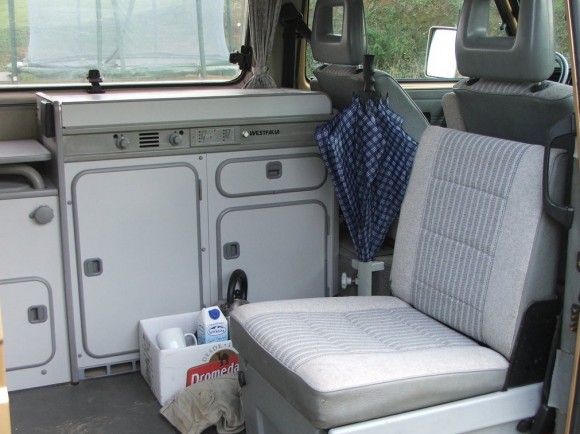 The interior is clean, but basically stock. You can go into deep country and have all the comforts of home. Hit the source link below for many more photos.