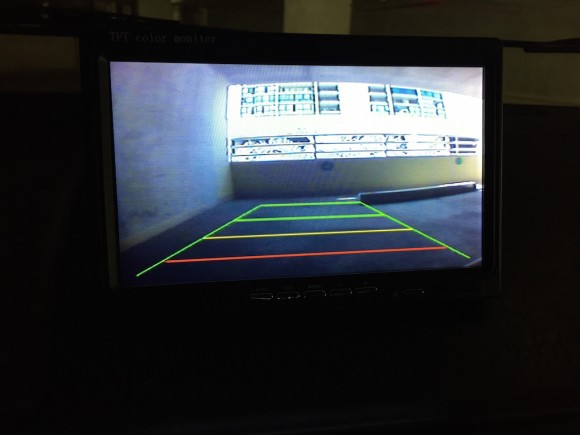 We installed a backup camera in the Vanagon last year, but we had several issues. First of all, the camera was big and more fitting for a large bus. We could not find a spot to mount it easily because the cable was too large. We mounted it under the bumper but the aspect left a lot to be desired. The camera stopped working all of a sudden, so we decided to replace it. This time, we went with a simple license plate backup camera. The installation was fairly straight forward, and the picture looks amazingly good. Click through to see how we did it.


The biggest hassle was mounting the camera to the license plate holder. The issue is the tab that allows you to pull the license plate down to access the radiator overflow. We ended up having to remove the pull altogether.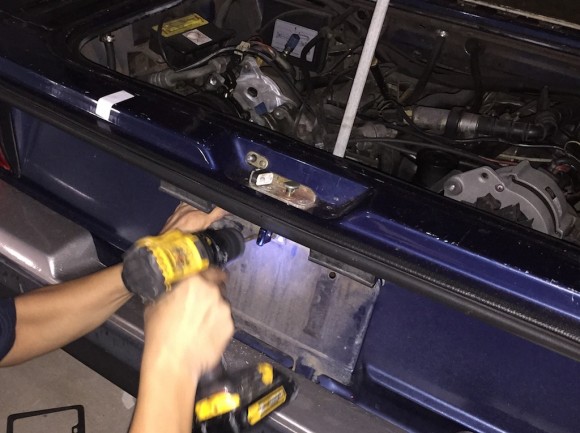 We drilled out the rivets and removed the pull. Now the frame fits and the camera is mounted properly.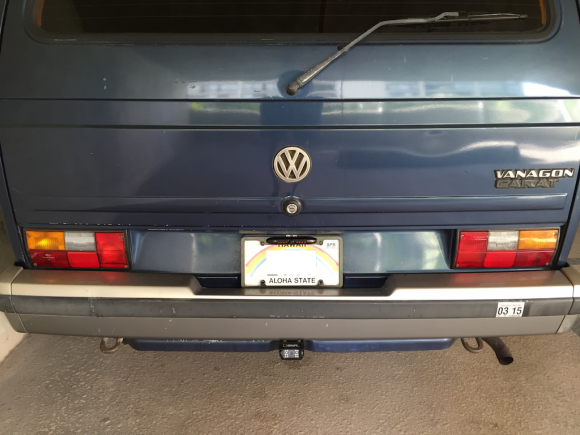 The camera sits just above the license plate. You can see the old camera is still sitting below the bumper, but we will be removing that one shortly.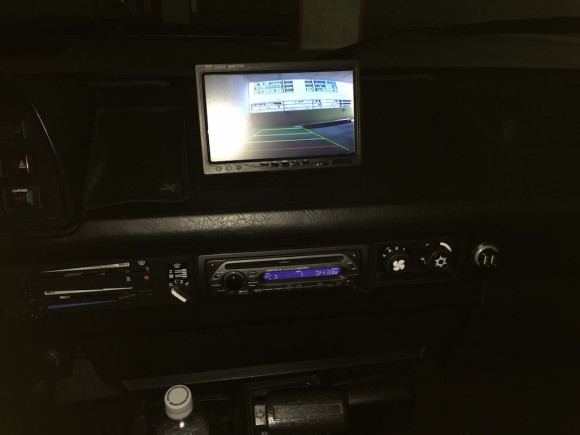 We ran the cable from the camera through the engine compartment, up into the van, under the rear seat, into the front. We then used the mount that came with the monitor to mount the LCD in the area that used to hold the ash tray. We simply removed the ash tray and rigged the LCD mount in there. It works just fine and the picture looks great.
Amazingly, the camera we had before was much more expensive, yet this one works better. Here are the devices we purchased for this install.