Whenever someone has the skills to create their own interior I'm always impressed. This Vanagon has a fresh coat of paint and brand new cabinets going in. Just sit back and drool over this one and maybe you will be inspired to create your own custom Vanagon interior. Click through for more pics.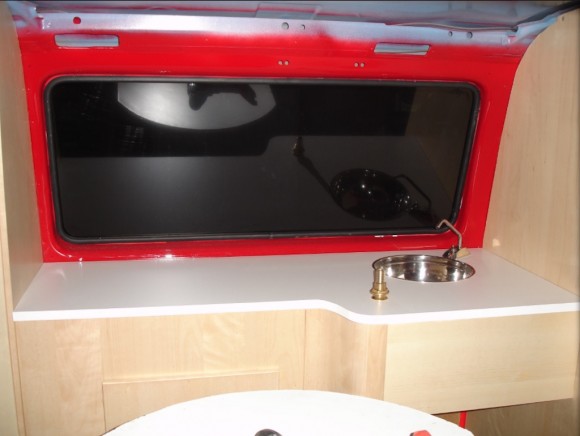 I love this little sink. I'm not sure I'd be able to wash any dishes in it, but it looks nice. There is plenty of counter space without a stovetop.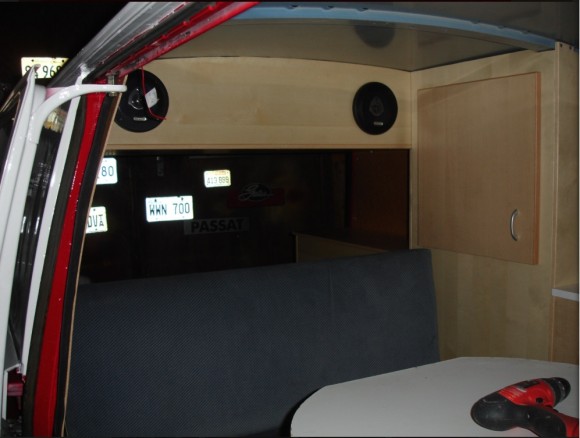 Here is a view of the rear section with speakers and cabinet. It looks like they removed the headliner. I wonder if they will replace it.