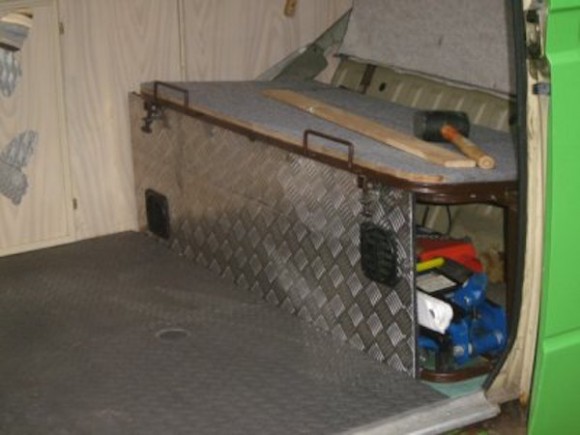 What happens when you hack up some checker plate steel for the rear seat? You end up with an interesting look. Add in a new matching floor mat from Costco, and you have a very different feel in the van. Check it out.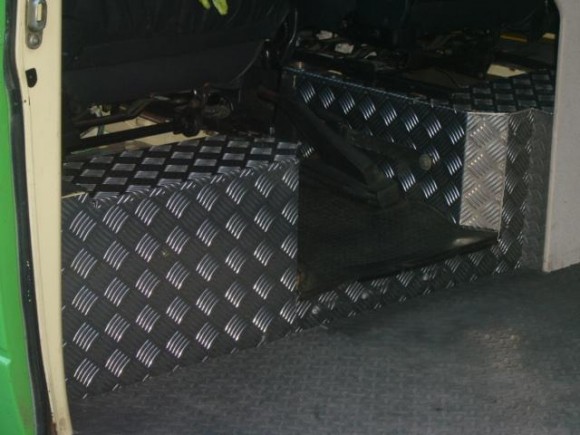 The steel looks great under the front seats!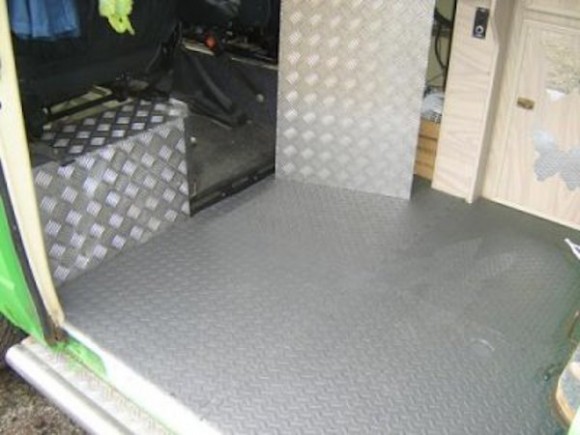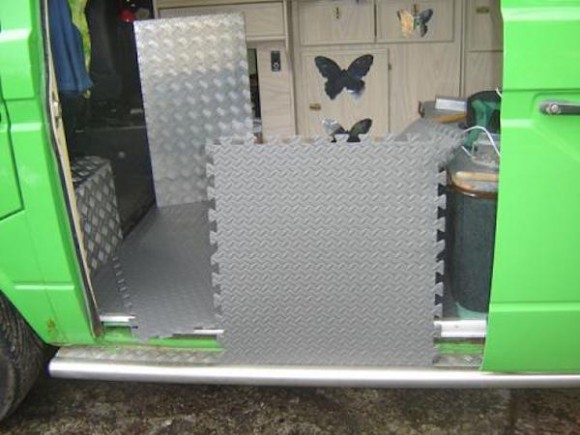 Check out this website for more photos of this steel install. It's an interesting idea for sure.