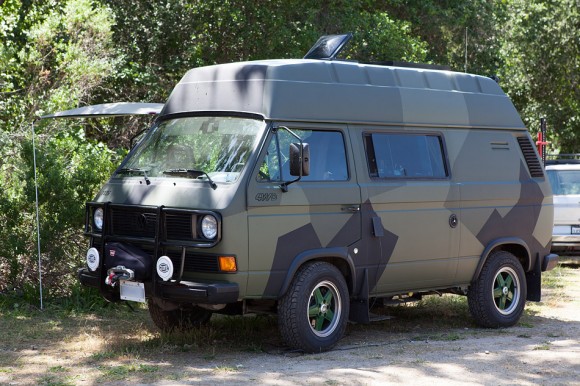 Is this the best Syncro in the West? Some people think so. This Syncro won Best Syncro at Syncrofest 5 this year and it's a beauty. The entire van has been redone and I'm drooling. TexasVanagons.com was at Sfyncrofest 5 and has published a very nice feature about this van. Click through for a few more pics.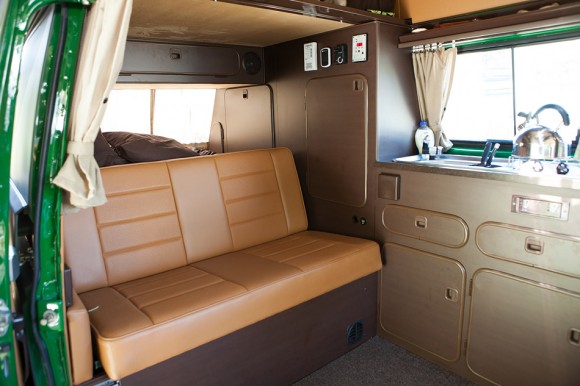 The interior has been completely redone. Check out the upholstery and cabinets. Gone are the laminate cabinets in favor of a muted design. The rear cabinet has been redesigned and extended with 2 large side doors.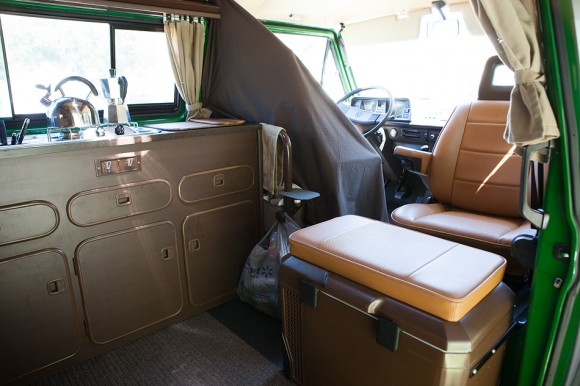 The bench seat over the refrigerator is very nice, and very smart! Hit up the source link below for the full story from TexasVanagons.com.