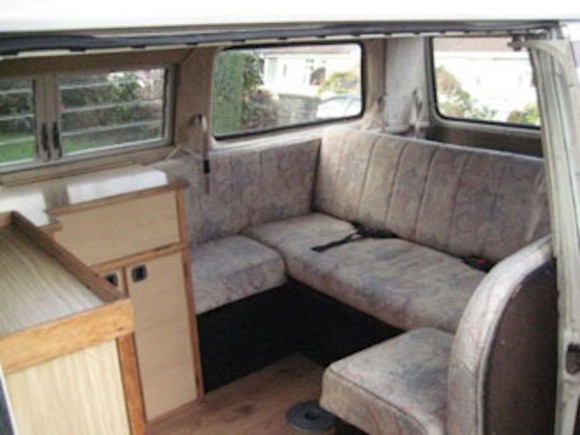 Check out this VW T25 Autosleeper VT20. This is a straight pop top European VW, but the wrap around back seat is interesting. I'm not sure it provides the best use of space, but it is an interesting layout. You can create a large bed in the back if you wish. Click through for a few more pics.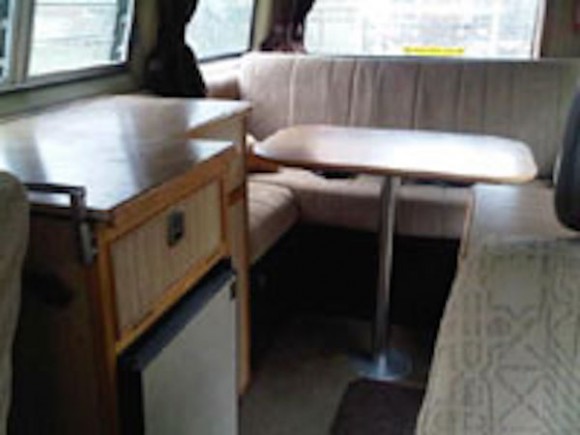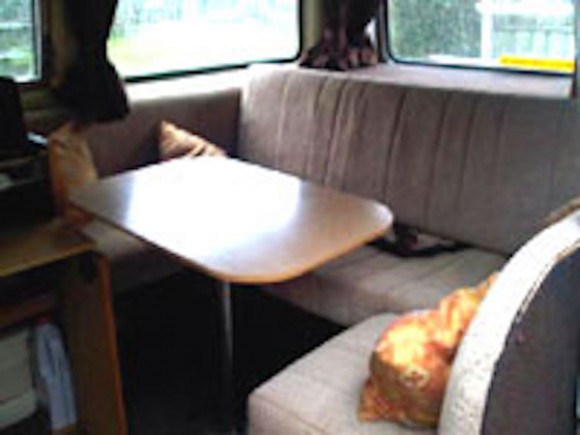 It has an optional pop in table for eating in the rear area.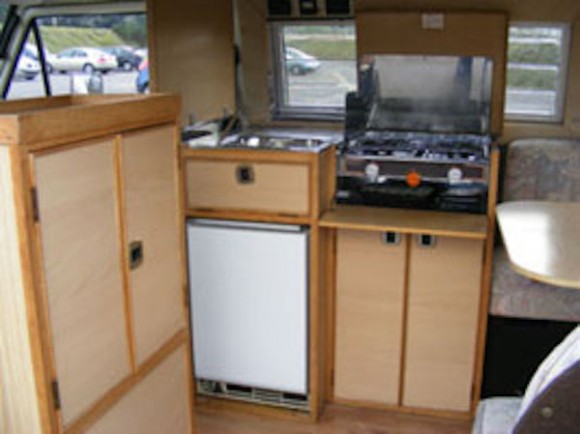 Here is a view of the full kitchen area. Again, I'm not sure this provides anymore functionality over the standard US Vanagon layout, but it's interesting.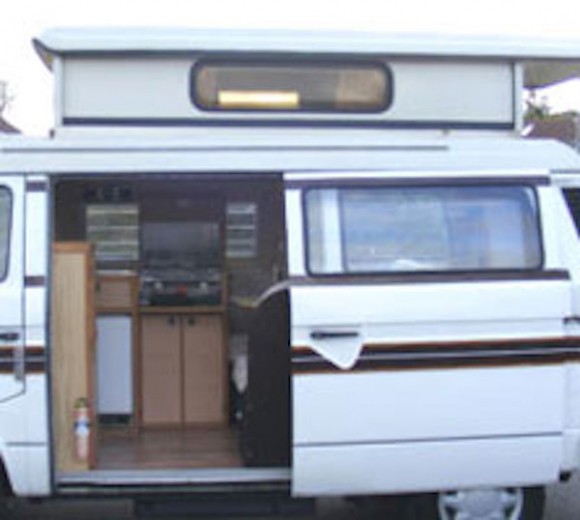 This is an exterior view with the sliding door.