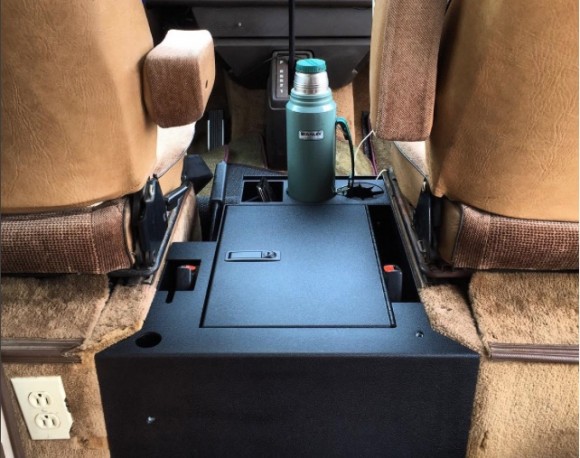 This is a new locking steel center console by VanagonLife for your VW Vanagon. Some retailers sell lock boxes that go under the Vanagon seats, but this lockbox is also an elegant center console. You can purchase one from VanagonLife for about $550. All indications are the build quality is tops and the implementation is elegant. This thing looks tough.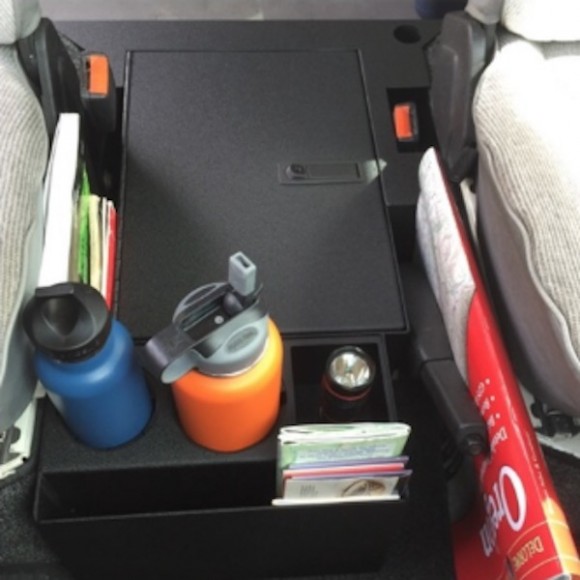 I'm not sure I would want to give up the lane between my seats. I often mount my Vanagon from the side door, but this box looks about as good as it gets.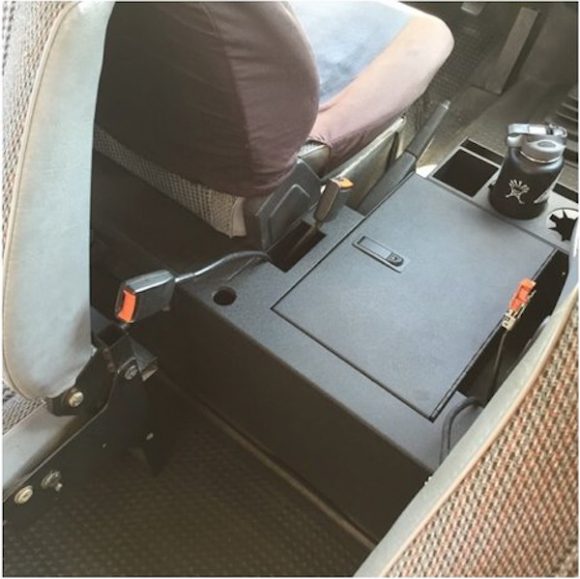 Hit the VanagonLife website for more photos and more information.