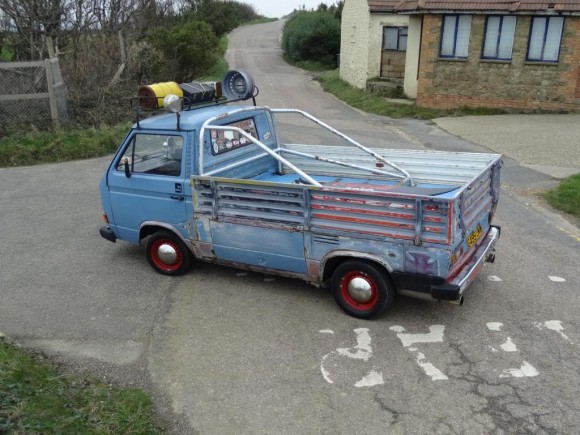 This single cab VW T25 truck has a lot of character. You might say it needs a paint job, but she looks great to me. I love the roof rack for storage and the roll bars in the back. She has an Audi V6 engine in it so she has lots of power. It was recently for sale so someone probably got lucky on this one. Click through for a few more pics.


The single mounted driving light adds to the character of this truck.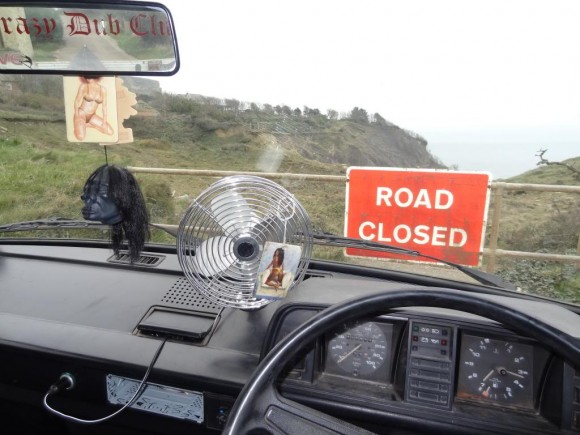 It look like there is no stereo in the truck, but at least you have a fan!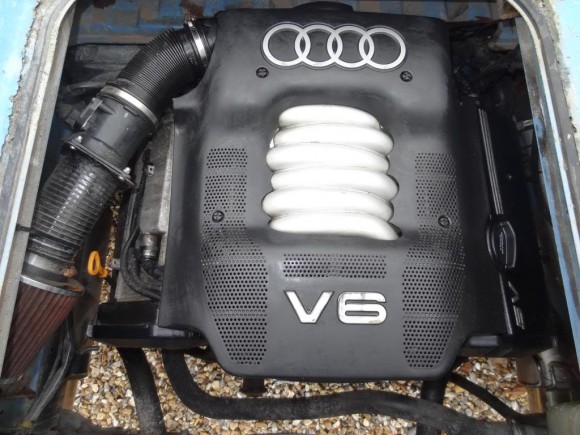 This the source link below for more pictures of this truck.