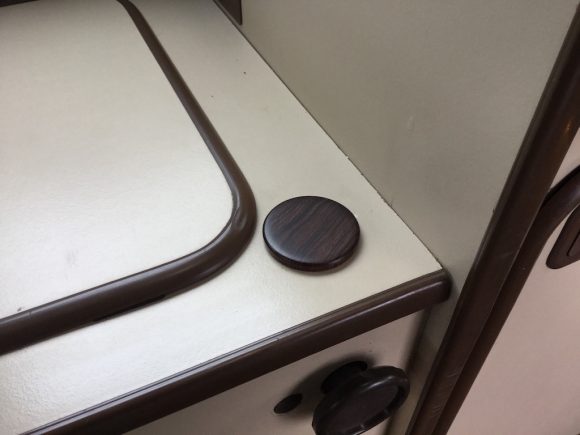 Have you seen Shooftie yet? This guy has some serious mods for Vanagons. You have to check out his website.
I like this little plug he made for the hole in the rear cabinet for the table leg. He had some wood laying around that was perfect for the job. Click through to see how he also made a little trim for the table leg.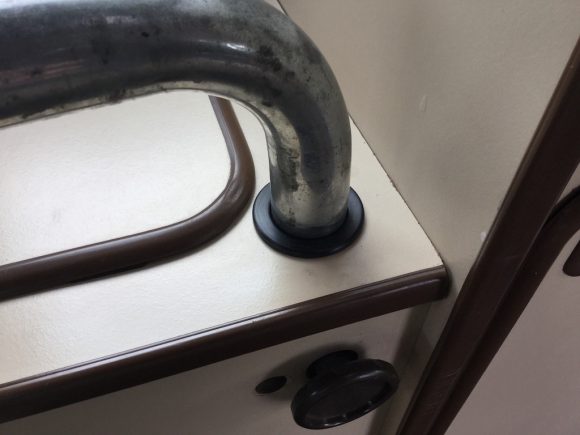 Is that awesome or what?