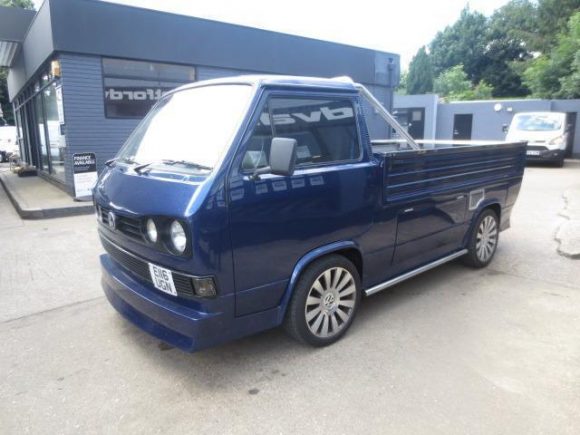 Someone took their time customizing this 1987 single cab pickup. Almost everything on this truck is custom, but the front grill mod is the most interesting. It looks like a standard South African grill, but the blue panel dips down into the grill for an interesting effect. You can see it in the picture above, but click through to check out several more interior and exterior pics.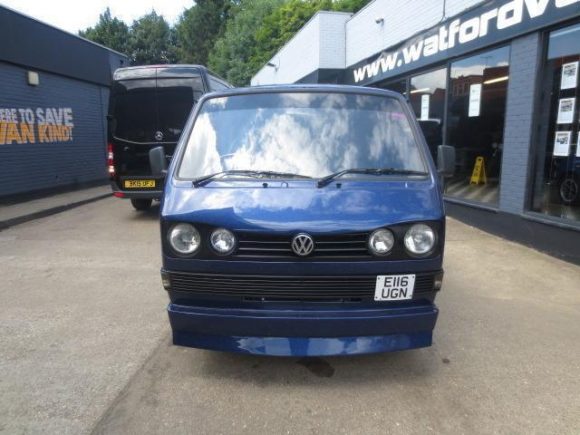 You can see the modified grill a little better here. I'm not sure I like it, but it is interesting.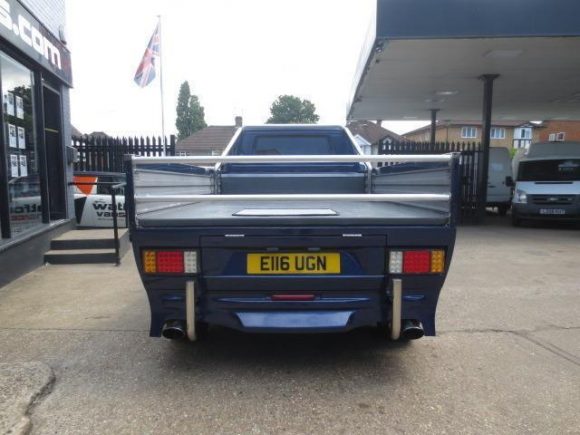 There is no rear gate so there should be little drag when you're flying down the highway.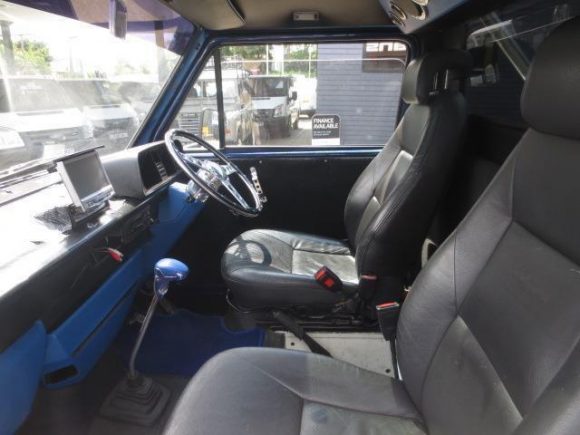 There is almost nothing stock about the interior. The upholstered seats, custom wheel, carpet, and door panels are all custom. Nice job.