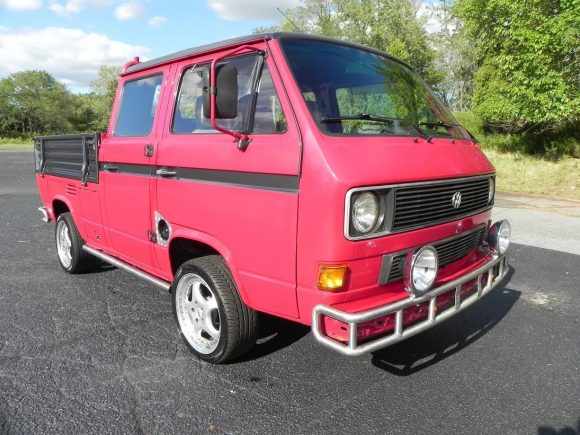 This 1989 T3 Doka double cab recently sold for nearly $14,000 US. She has been well taken care of and someone is sure to enjoy it. This truck has been seriously customized and you should click through to check it out.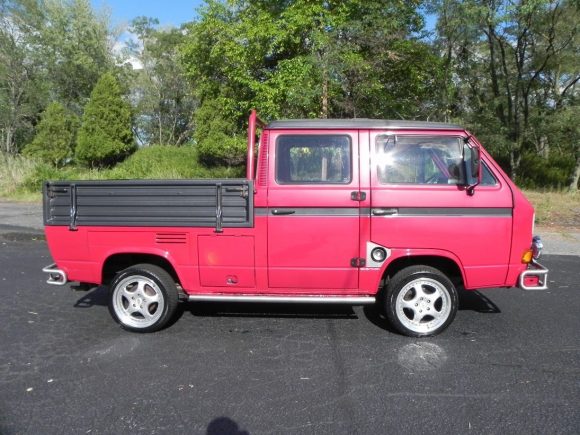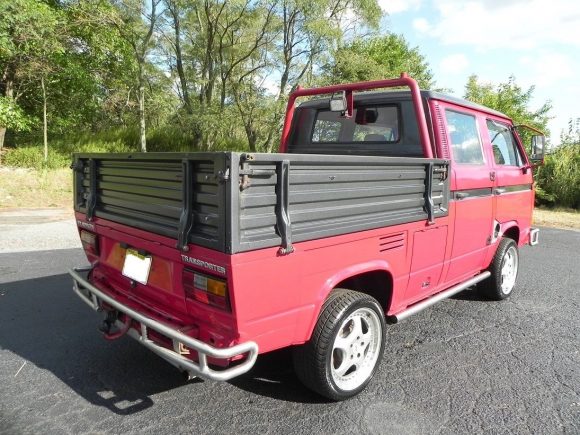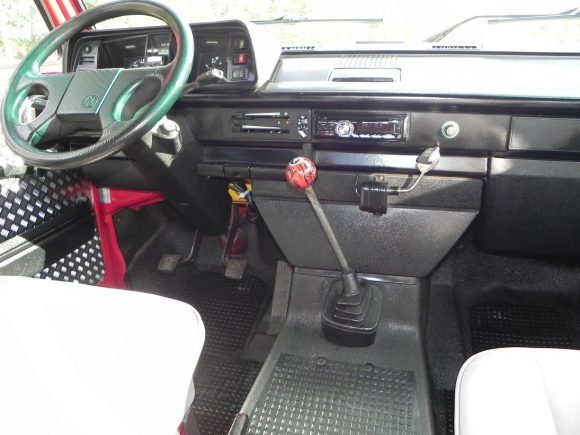 The interior looks very clean.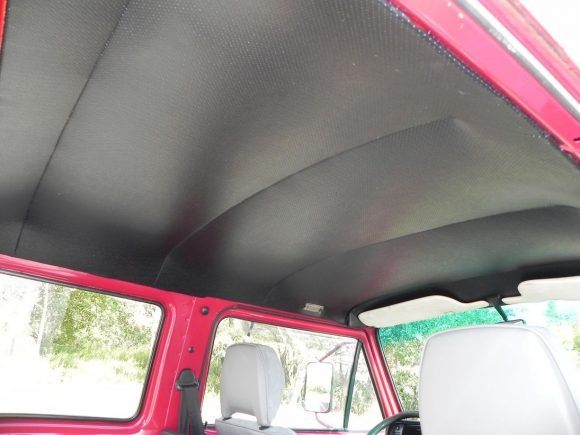 Check out the new headliner.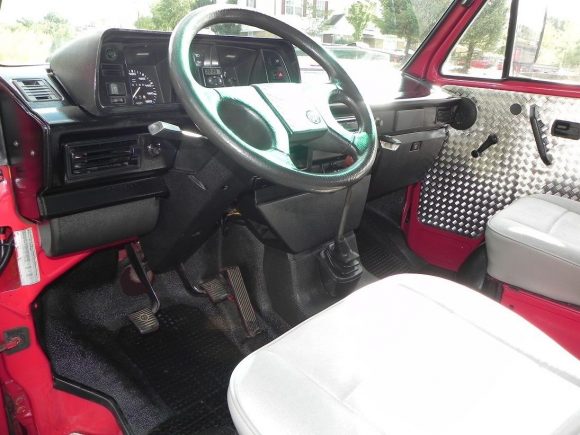 How about the diamond-plated door panels?