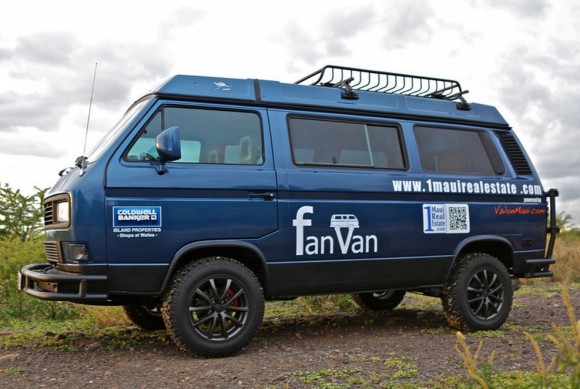 This 1990 Volkswagen Vanagon Weekender is owned by Volker Weiss, a real estate pro on Maui. His van is powered by a Subaru engine and as you can see, it has many upgrades. How would you like to cruise around Maui in this beauty? Volker says he had some rust issues so his van is currently being re-worked and will get a brand new paint job. Click through to see a flood of pics of this Vanagon.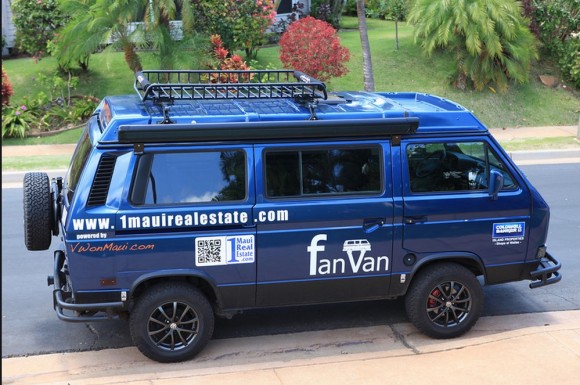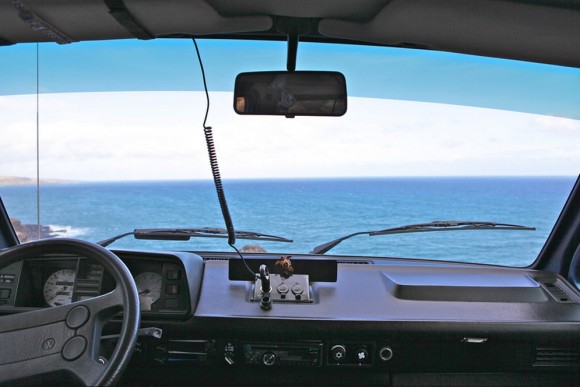 How is that interior? Notice the white face tach and speedometer? What about the new steering wheel? And, don't forget the accessory plug station in the ash try slot.
Hit up Volker's website for a ton of pics!