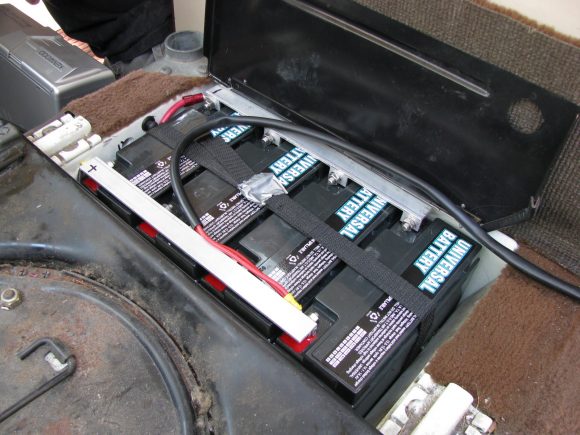 If you read this blog often, you know we just installed 3 US12220 battery equivalents in our van. We couldn't get the actual UB12220, but we installed PowerSonic batteries in the same formation. The Samba member, westyventures, did one better by installing 4 batteries, and his installation looks great. Click through for more.

…bus bars are std. 3/4″ aluminum angle, cut and drilled to fit the batteries when placed together. In this installation, I used 1/32″ double-side tape to stick the batteries together as one unit, and then added a cheap strap around them for easy removal if needed. It fits snugly and clears the lid, perfectly! 88a/h of deep-cycle storage.
Awesome!
You can purchase the batteries here from Amazon and have them shipped to you. I love this hack!