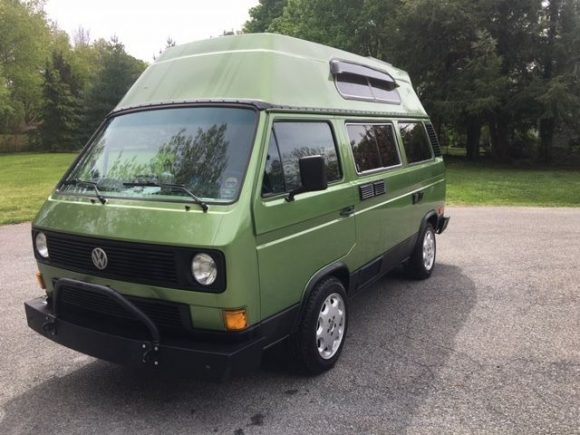 This 1983 Adventure Wagon is up for sale for $20,000. It has been completely rebuilt, and includes a 2.5 Subaru engine. There is so much to love about this high top van, including a couple of drawers under the rear bed. Click through to enjoy the view.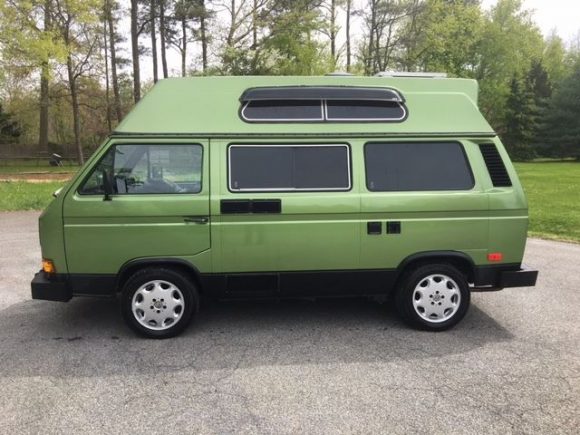 The new paint and GoWesty wheels really make this van look great. Everything looks brand new from this view.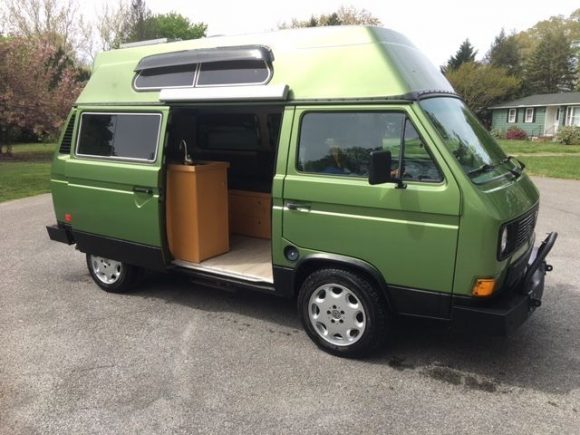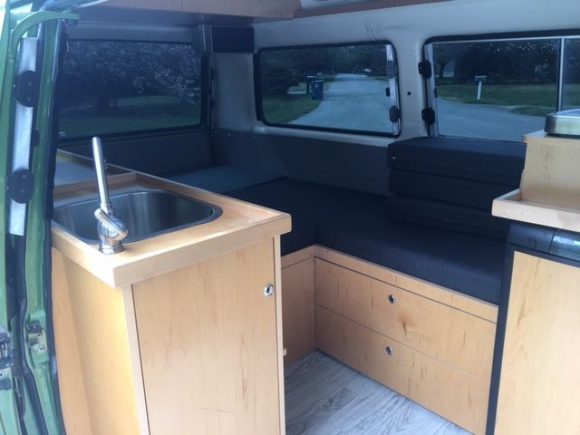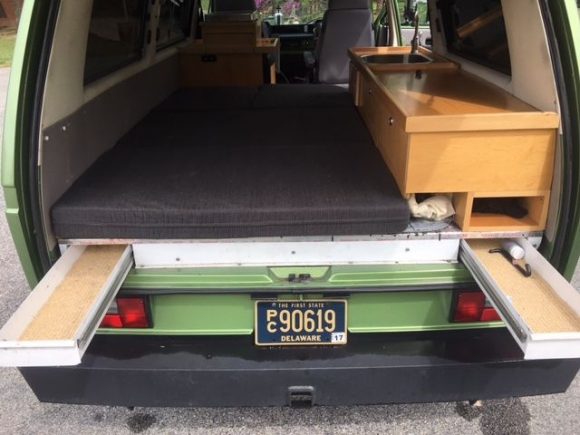 Check out those drawers. Awesome!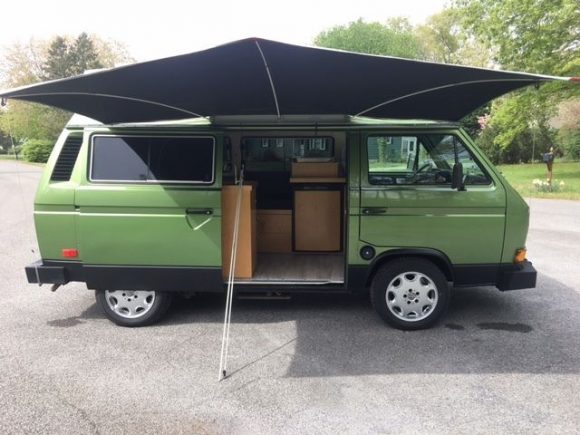 For more information about this van, check out classiccardb.com.