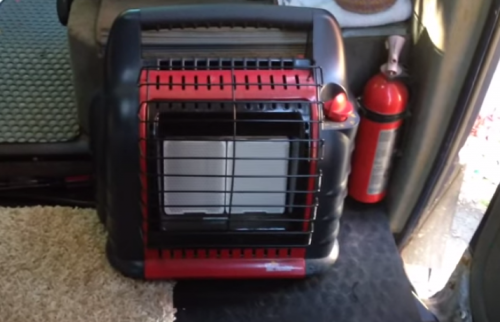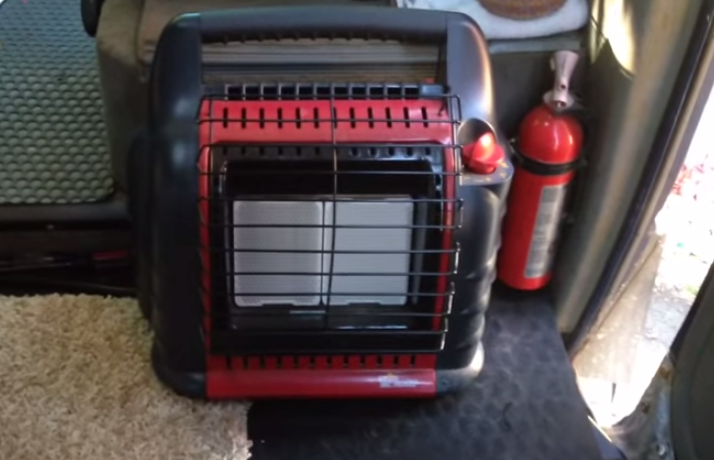 This hack comes courtesy of Chad DeRosa. Chad lives in his 1991 Vanagon Westy (by choice) and has come up with several hacks that we like. Because Chad lives in Washington, he has to battle the cold winters in his Vanagon. In order to survive the winter months, Chad needed a heating solution. He selected the Mr. Heater Big Buddy propane space heater. The Big Buddy runs on 1-lb propane cans, but Chad decided to hard wire his heater into his Westy's propane tank. Hit the jump to see how he did it.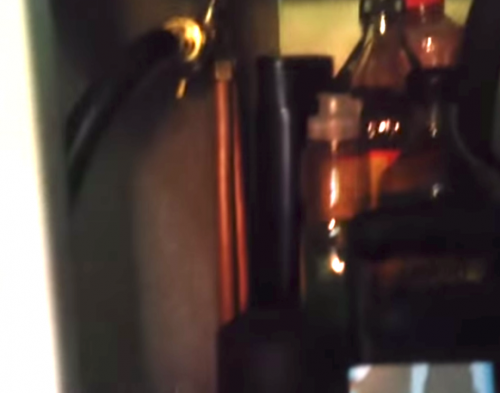 It is a little difficult to see in the picture above, but the propane line is in the back left of the Westy cabinet. Chad tapped into the propane line and ran a line through the bottom of the cabinet to his Big Buddy heater.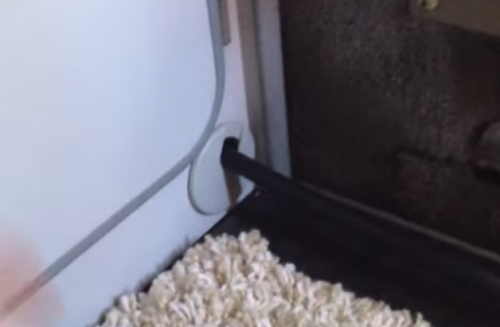 He installed a desk grommet, usually used for hiding computer wires, to make the hole look professionally cut. The black propane line runs along the step in the Westy over to his heater.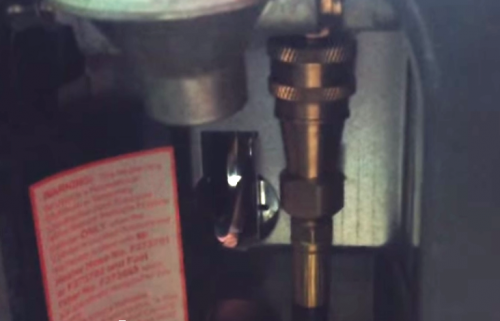 Using a quick connect adapter, Chad hard wired the propane line into the heater. Perfect! Now his heater gets the right amount of propane and he doesn't have to mess with propane cans.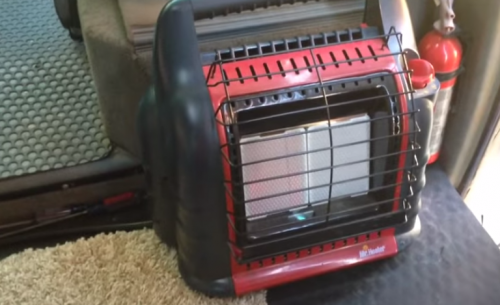 To see Chad describe the hack himself, head over to his "Cold Weather Survival" video.
Be sure to check out Chad's YouTube channel, "Living the Van Life." He has hundreds of videos that will be of interest to all Vanagon enthusiasts. Chad decided to live in his Vanagon to pursue his dream in photography and video editing. His gamble paid off as he is currently working on his first feature film. Chad is the real deal and his experiences can teach us all a few things about Vanagons, and life. Chad is "Living the Van Life" and loving ever minute of it.