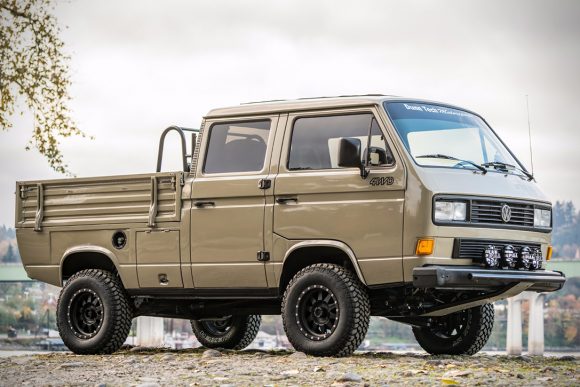 This modified 1989 VW T3 Doka Syncro sold in November 2017 for $53,000! Man oh man, it doesn't get much better than this. Its new owner must be one happy camper. Everything about this truck looks first rate from the paint to the undercarriage. The interior has been completely redone, and if you like toggle switches this is the truck for you. Click through to see a video of this thing in action.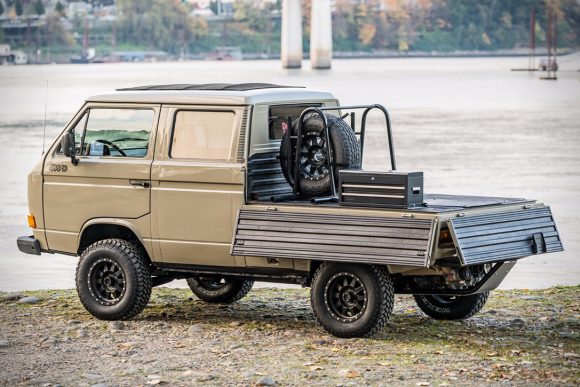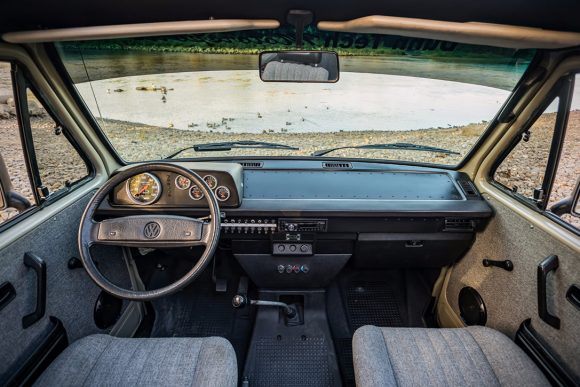 Check out that interior. They have redone the upholstery on the seats and the doors. They have also reworked the cluster and added new toggle switches on the dash.
Check out out more here and here.