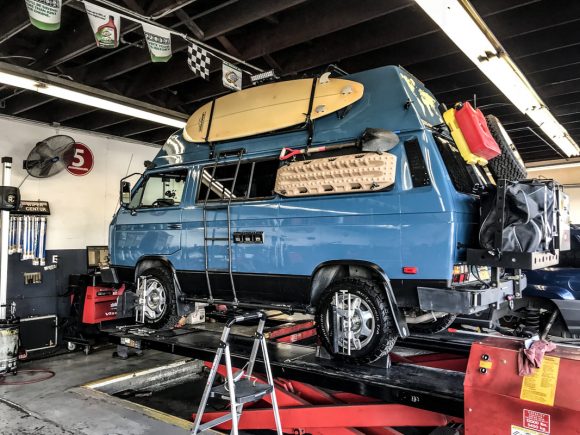 Is this the best Vanagon build ever? It certainly could be. There is so much to say about this Vanagon we could literally build an entire website around it. Luckily, someone already has. This is a fantastic build with so many mods and hacks it's ridiculous. Just look at the picture above and admire the multitude of accessories, new bumpers, storage, etc., etc. The paint is new and she's ready for the road. Click through to see the interior.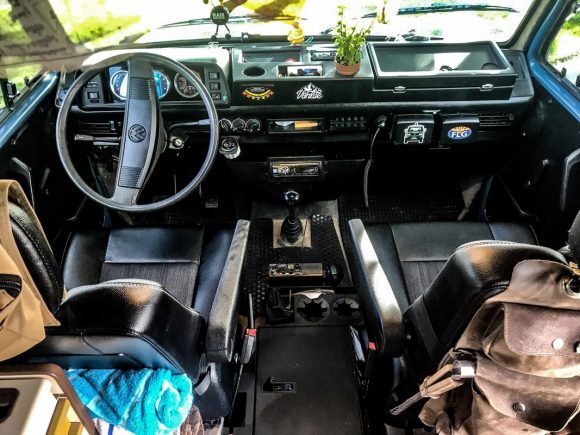 Check out that interior! She is ready for anything.
To get all the gritty details on this Vanagon, hit up livethevanlife.com. You won't be disappointed.