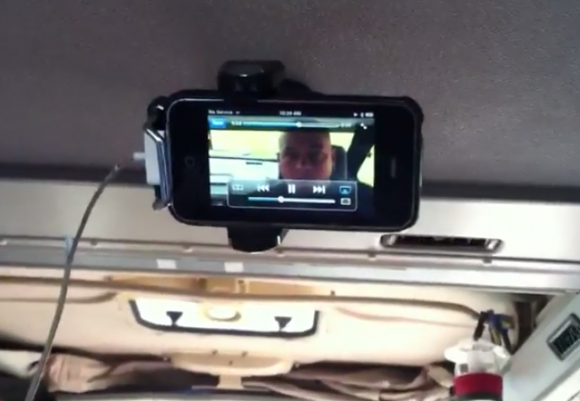 Vanagon owners come up with all kinds of hacks and mods to make their vans more usable. This is another hack from Chad of "Living the Van Life." He has lived in his Vanagon for 3 years and has come up with a few useful improvements that he shares on his YouTube channel. One of the nice hacks Chad implemented is the mounted iPhone above his bed so he can watch videos at night. Click through to see how he did it.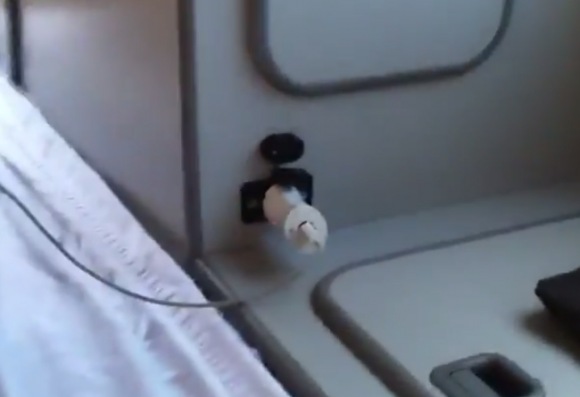 Chad also installed an accessory plug in his cabinet that allows him to keep his phone charged while watching.
Because he streams audio to his stereo via Bluetooth, Chad installed a toggle switch that allows him to turn off his car stereo from the back. Very nicely done!
Check out the video below for Chad's explanation, and be sure to check out his YouTube channel, "Living the Van Life."