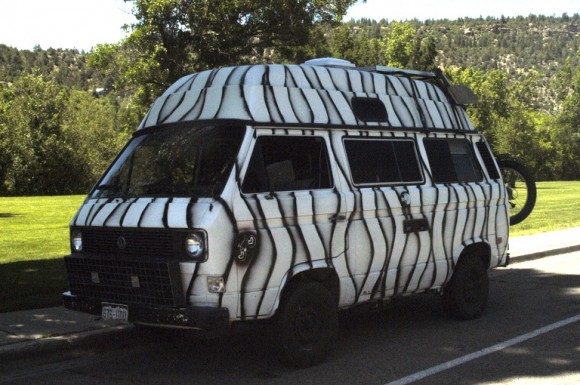 Anyone up for a safari? This oddly painted 1984 (zebra) Vanagon was for sale sometime in 2011. Who knows who the new owner is, but his van has lots of upgrades. It starts with a Subaru 2.2L motor and lift kit. It also includes a high roof with a small safari rack, a small lift, larger all terrain tires with two spares, a solar battery setup, and limo tint. Click through to see more pics.

This van also includes:
Small lift
27X8.5X14 all terrains with TWO spares, can air these down really well.
Swing out tire carrier
Simple hi-lift mount on bumper
Rear tow hooks, one on front – but would upgrade
13 Gallon onboard water tank
Built in kitchen, including cooler (which runs on propane, 12V, or 110V), dual stovetop, sink and running water with faucet.
Built in 3LB Propane tank
40 Watts of solar module with charge controller and 85 amp hour house battery with solar lighting installed.
High-top which anyone 6'3″ can stand up with no problem, or hunching over!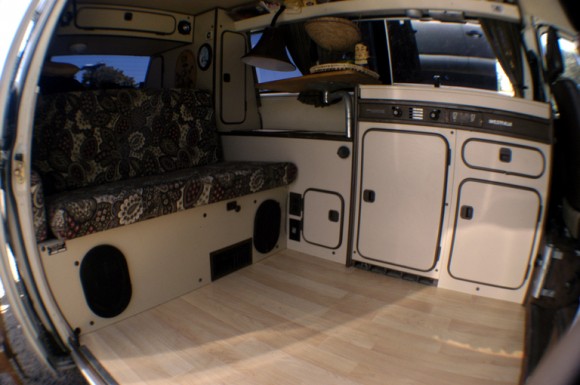 Recognizing his aesthetic eye might be unique, the seller offered to repaint the van white if the buyer did not like the paint job. Check out the original listing at the source link below.