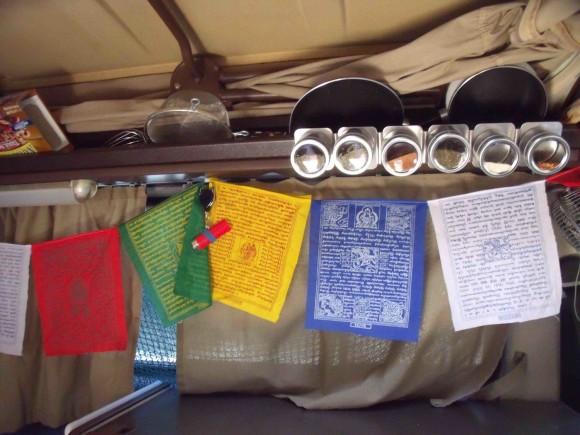 Here is another Vanagon spice rack mod. We have seen a spice rack in the back cabinet before, but this time the spices are towards the front of the Vanagon. The Samba user Tyler Anawalt posted pictures of his Vanagon and he has several of his own customizations including the spice rack above. Click through to see a few other personal customizations that may inspire you.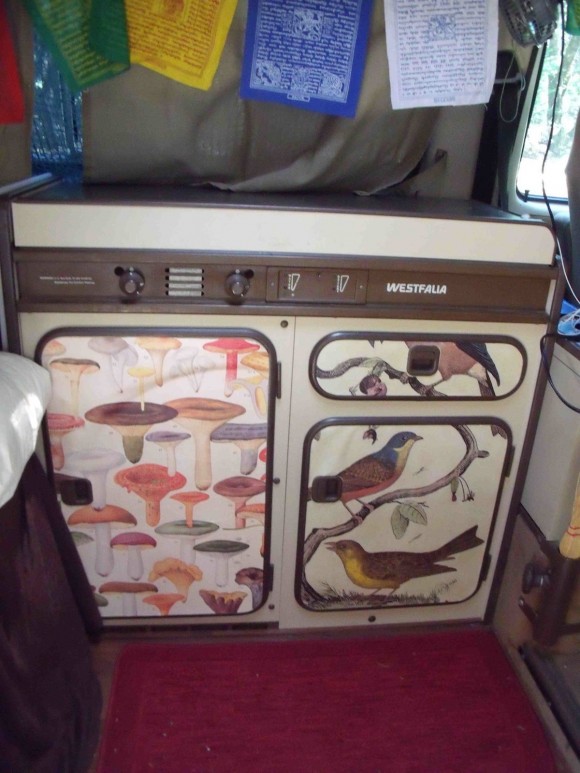 Are you tired of the boring cabinet colors? Add a design to yours like he did.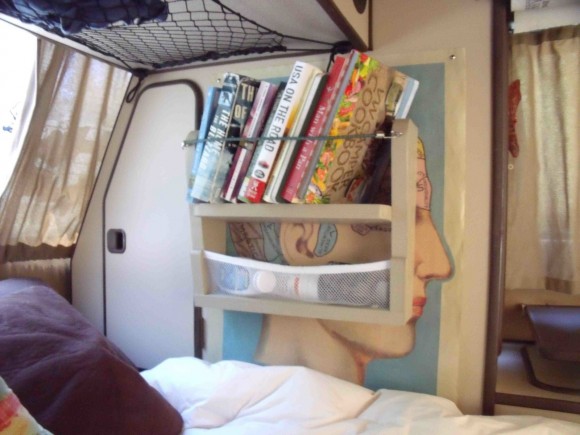 This little bookshelf is perfect for bedtime reading.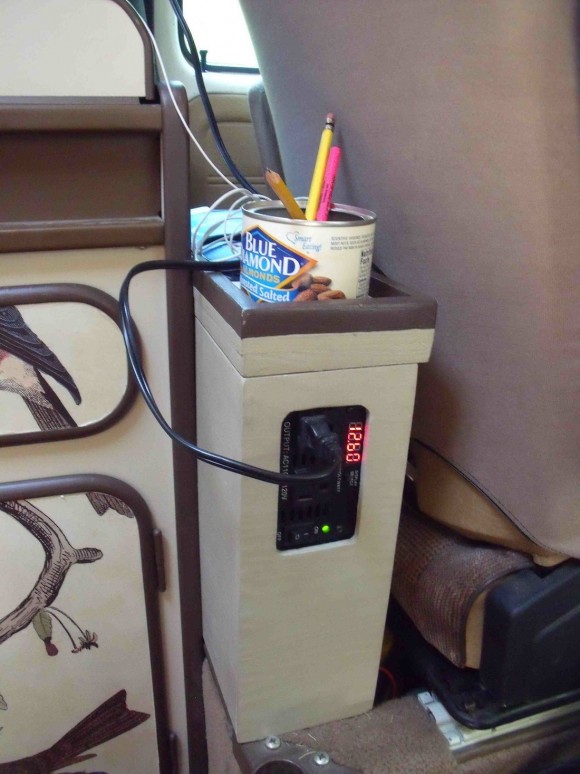 Createing a custom shelf behind the driver's seat gave him the perfect opportunity to build an inverter right in. Nice job! You can see a few more hacks from this Vanagon at the source link below.