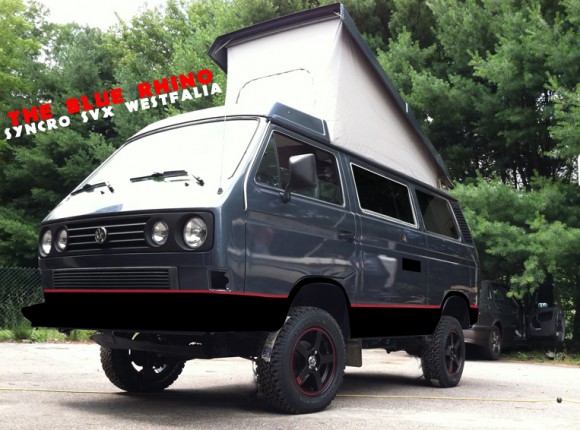 This 1987 Subagon Syncro Westfalia GL is gorgeous. The Subagon website lists it as having a Subaru SVX motor and includes new exhaust, clutch, pressure plate, adapter plate, timing belt and seals. The total build cost was nearly $50,000. I just love these full restoration projects. Click through to see more pictures that will make you drool.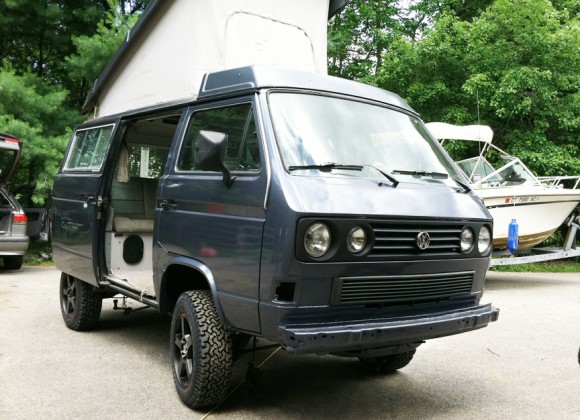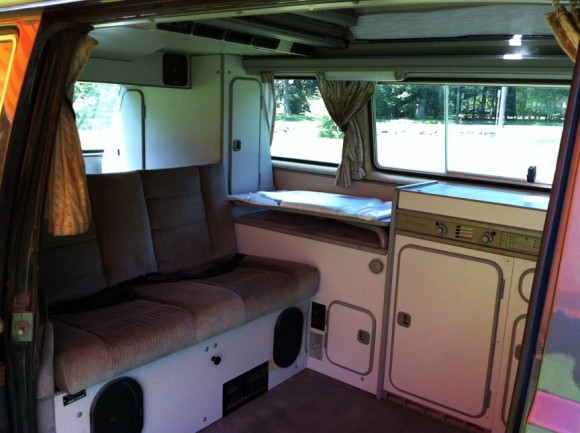 The interior is clean!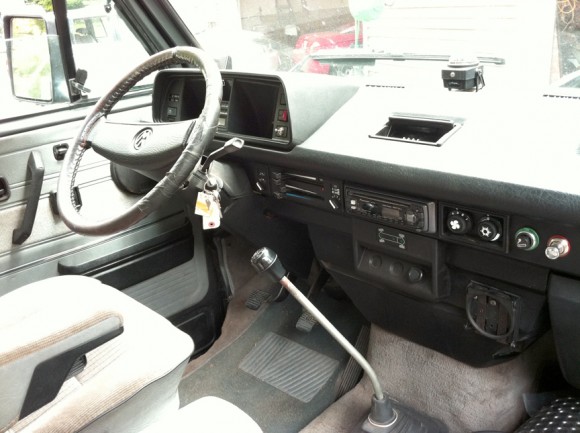 It is nice to see a couple of mods on the Vanagon dash. She has a cup holder and an extra cigarette lighter plug. Oh, and a compass to boot.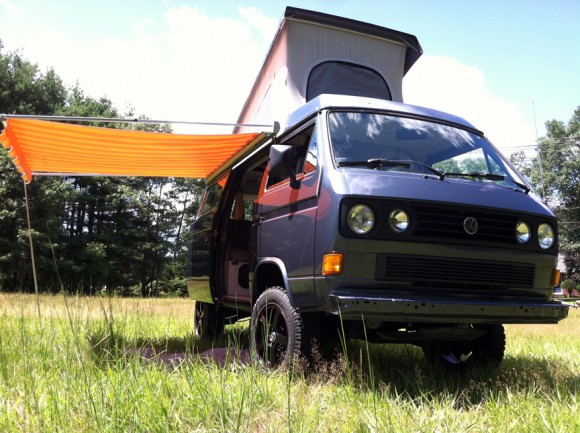 Full specs:
A/C
(5) 16? wheels and tires
2 stage custom paint (dark blue grey)
Black texture around base
2 inch lift kit new
3 window canvas
8? Awning
Black Heavy Floor Mats
Propex Gas Interior Heater
South African Grille and high powered headlights
Subagon Big Brake kit front
Sound and Vibration Dampen
built in inverter 1500 watt
cruise control
dual isolated battery
rear bumper w/ hitch receiver, swing away tire carrier
front bumper
fridge delete kit
old man emu suspensions
stereo with, speakers, amp, and sub
Tags:
gorgeous