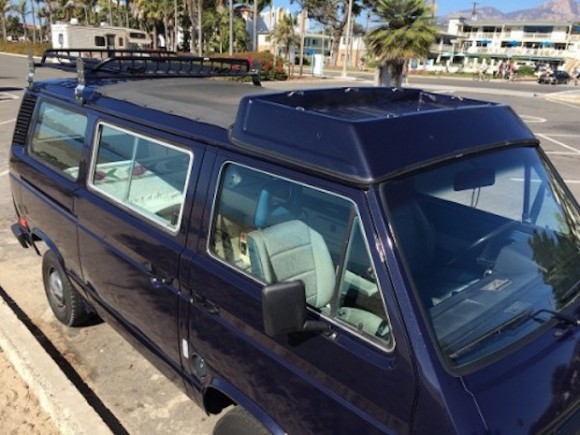 This 1987 Vanagon is not actually a Westy (I think). It is apparently a conversion, and I have to admit to being a little confused about its history. It appears to be a stock Vanagon that was going to be converted. They painted the van and installed the Westy interior. When they cut the hole for the pop top, they muffed it, and ended up created a rag top Vanagon with a Westy interior and luggage rack. So this hacked Westy is unique. Click through for more.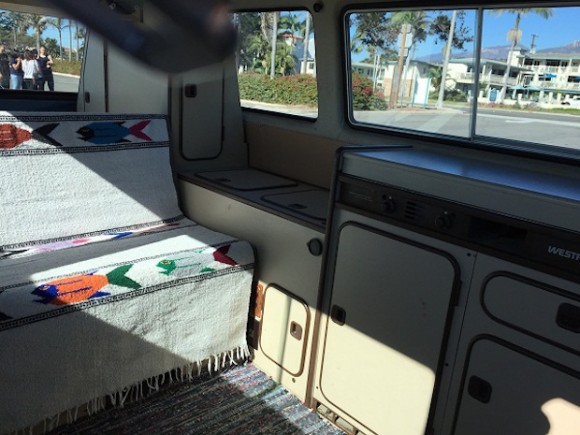 That sure looks like a standard Westfalia interior.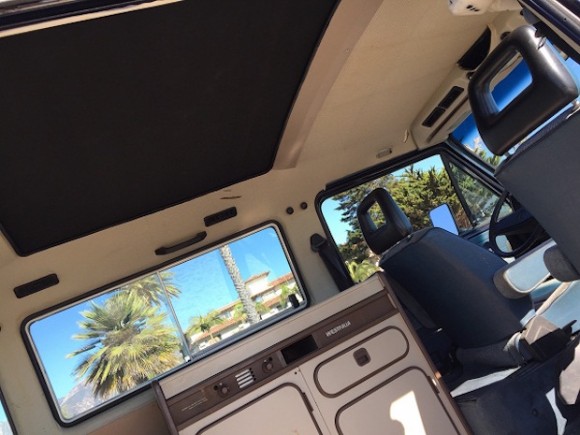 That's a huge sun roof when you need it.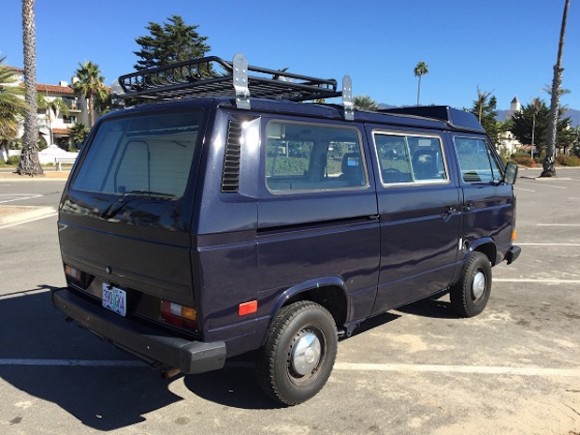 To see more of this van, hit the source link below.