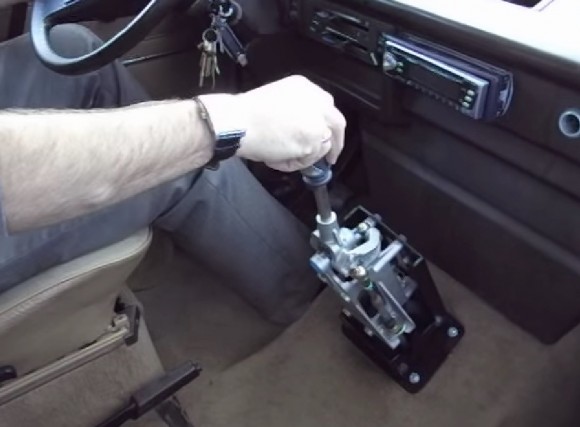 If you have run out of easy mods for the Vanagon and are looking for something more challenging, check out this cable shifter mod. It makes shifting much smoother on the Vanagon but will require some real work. As you can see, there is no kit to cover the shifter so you would probably have to custom make one yourself. Click through for a couple of videos of this thing in action.

Here it is in action.
This is the transmission side of the shifter before final tweaking.
You can check out CableShift.com to see which transmissions they support. Price should be around $650.