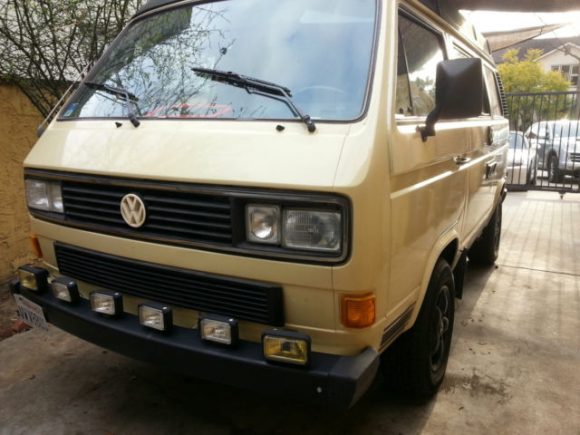 There is a lot to love about this Vanagon Westy. It has lots of character and some special upgrades. The highlight has to be the Chevy V8 350 but it also has upgraded GoWesty suspension and 15 inch wheels. The pictures say it all on this one.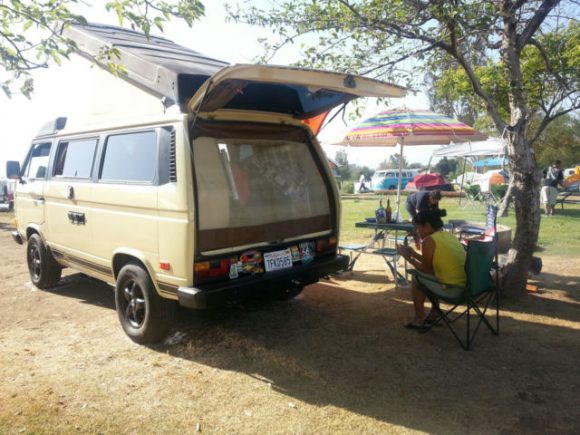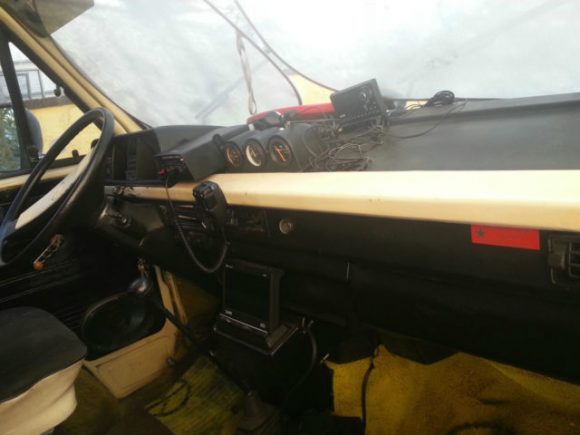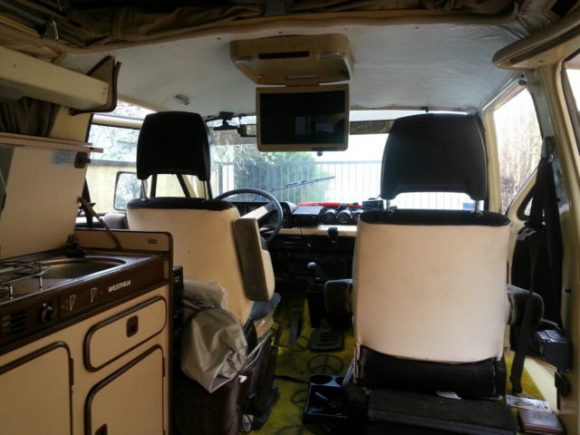 This thing is definitely built for camping. Care to watch some videos? It's a good thing she has a drop down display.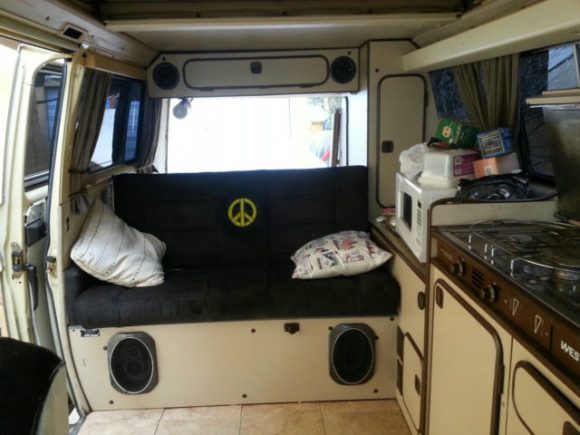 Check out the interior. She has dual speakers under the rear seat and a microwave.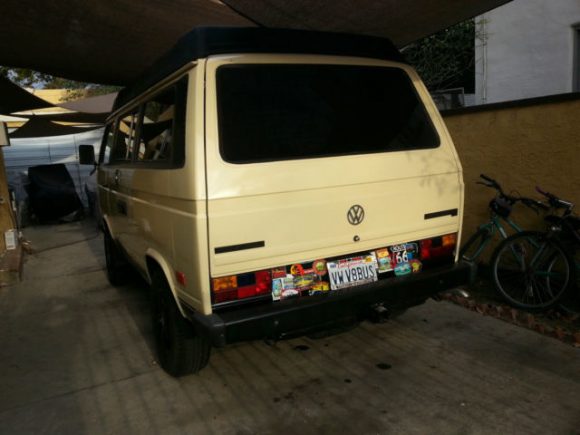 The rear of the van look pretty normal except for the panel of stickers surrounding the license plate.