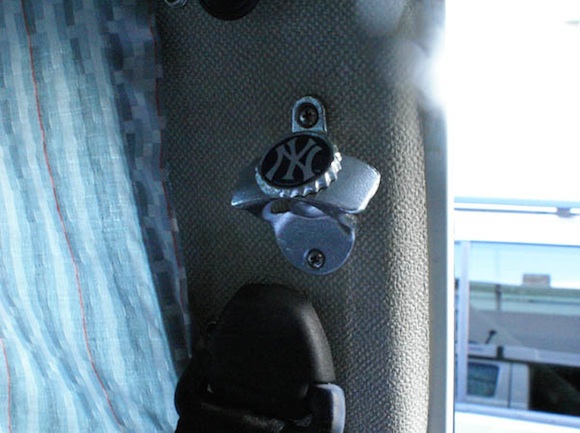 Our most popular hack to date is our outside bottle opener. We get the most comments on it by far. Many other Vanagon owners have other ideas on where to place their bottle openers. This one is mounted on the side pillar. Click through to see several more.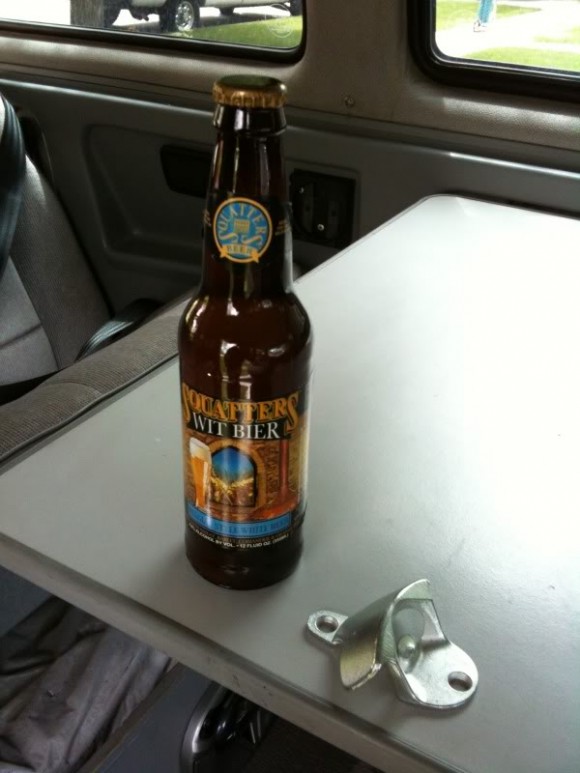 How about using some free space on your table? (Source)
You could mount it on the cabinet. (Source)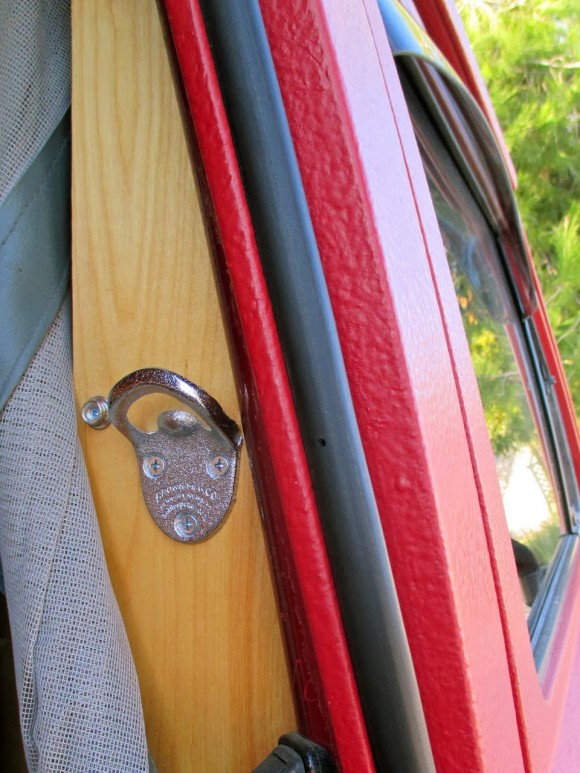 Just inside the sliding door. (Source)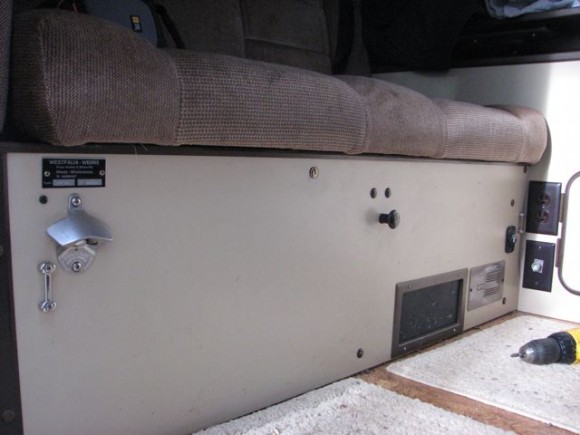 Just under the back seat. (Source)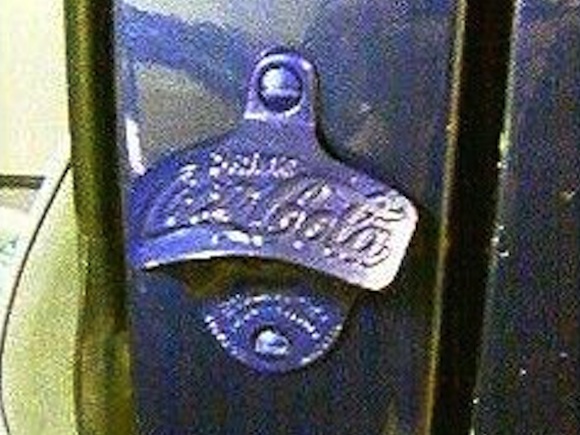 We still like our placement the best, and we get a ton of comments on it. Everyone who sees it seems to think it's the coolest part of the van. I'm not sure why, but that's the reaction we get. Click here to see how we did it.
If you have ideas of your own, let me know in the comments.