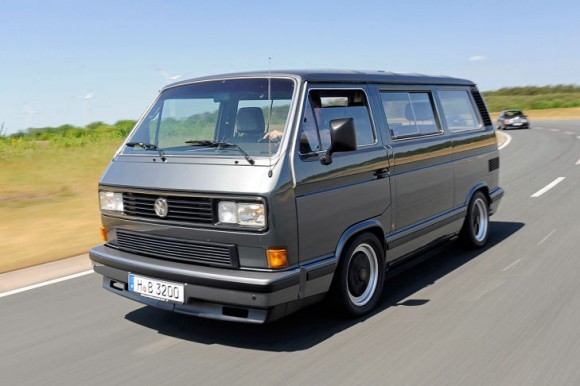 Who knew Porsche actually built a custom Vanagon? According to Car Build Index, Porsche customized a few of these rare 1985 VW Porsche B32s as support vehicles for the Paris to Dakar Rally. These rare Vanagons were 3.2 liter flat 6 cylinder vans. You have to see the interior of this van. Click through for more.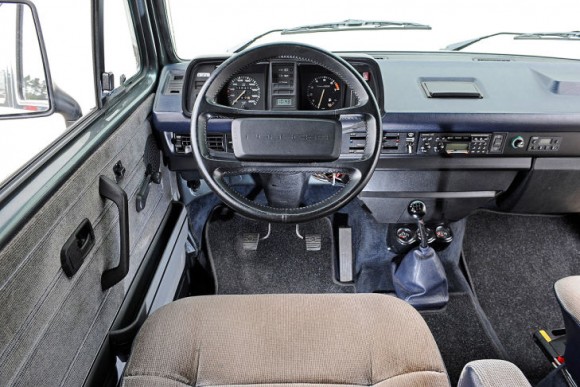 The dash is very nice. Check out the steering wheel, the extra gauges, and the stick.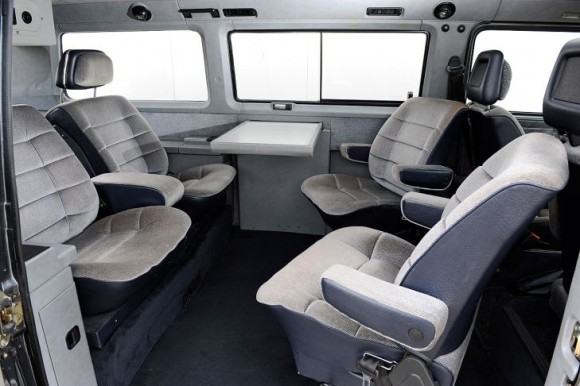 This interior is to die for. Everything about it says upgrade. In addition to the moving seats, check out the storage/railing next to the rear seats. Perfect!
We can't tell much about the engine, but it is definitely upgraded.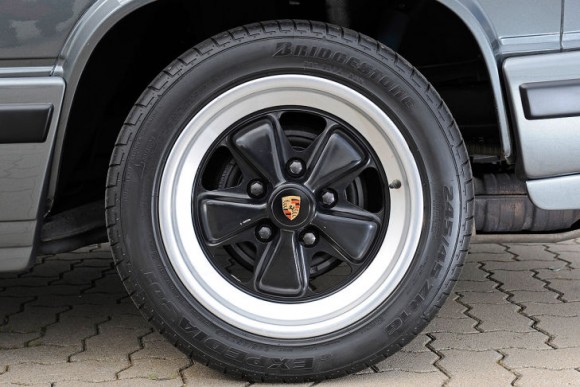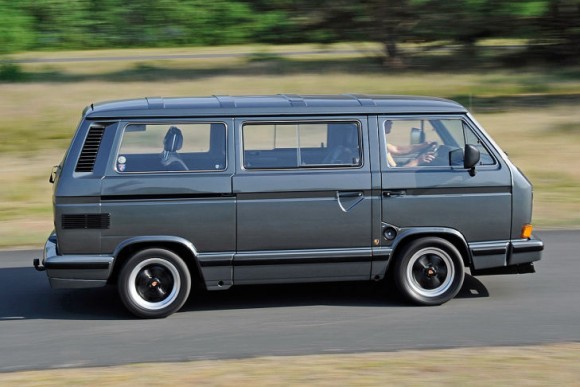 If you want to see some high res photos of this thing, hit the source link below.