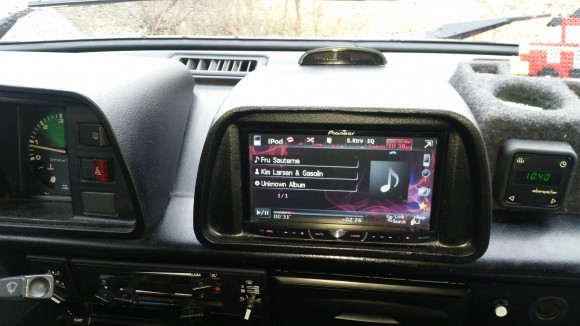 This hack was submitted to us from Norway, via Facebook. Marius Emil Tuv mounted a double-DIN stereo on his dash and he sent us a few pics. It looks like he customized a housing for the display. Very cool. He even has a reverse sensor on top of the housing. Click through for more pics.

READ MORE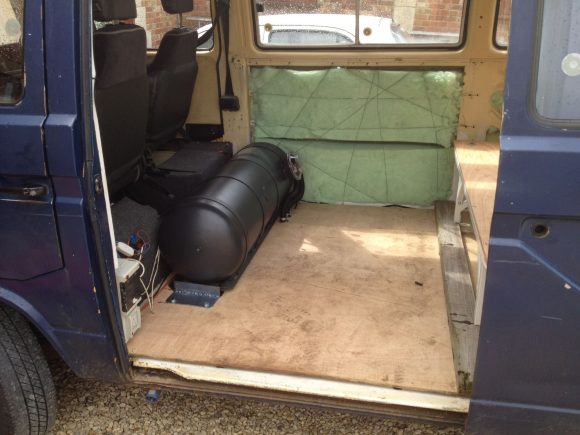 Here is a guy who is serious about his LPG tank. He purchased a VW T25 1.9 Caravelle 78ps High Top Camper and decided to work it over. He's done quite a bit of work on it. This LPG tank installation caught my eye. It fits behind the front seats and he created a bench with cushions to hide it. Click through for more.

READ MORE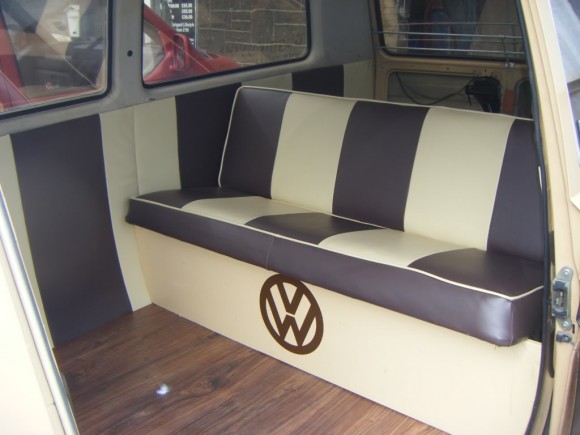 This brown and cream colored T25 (Vanagon) has a custom upholstery to match its paint job. With new side panels, door panels, rear bench seat, and box seat in the living area, this upholstery job looks unique. All she needs now are custom cabinets to match.

READ MORE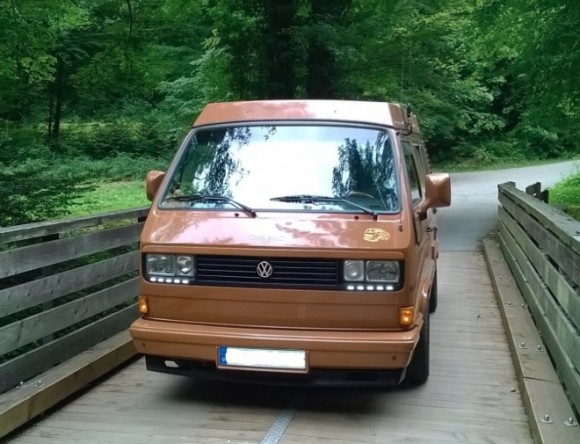 I found this nice Van on the Vanagon Junkies Facebook page. The eyebrow adds a lot to the front of this van, but so do the LED lights under the headlights. Nice touch.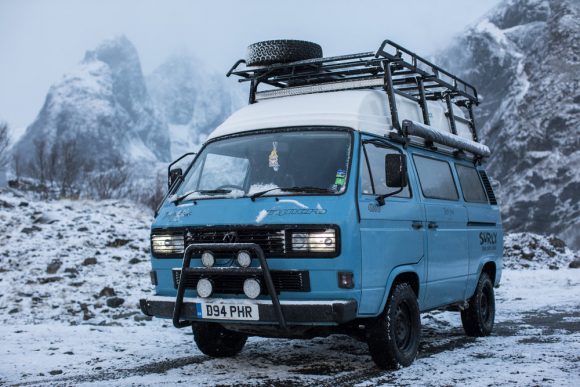 Check out the Apocatron 5.0. This high top Syncro with all kinds of goodies is something to see. It has an insane Rhino MWB VW T5 roof rack hovering over the high top roof and check out the bullbar and driving lights on the bumper. This van is owned by Jack Mac, an adventure addict. He has been living in this van for 5 years. Click through to see more.

READ MORE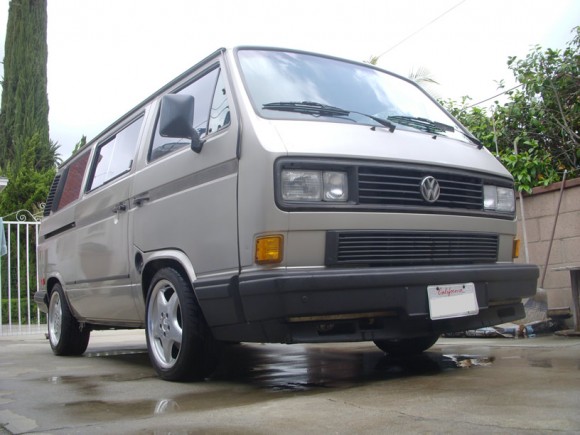 I have a set of these wheels on a Mercedes E320 and I'd love to get them on my Vanagon just like this guy did. This is only the second Vanagon I have seen with these rims and they look great. The Samba user, Little Hobbit Bastard, says he did not use spacers because there is plenty of room. Oh how this gives me hope. Click through for more.

READ MORE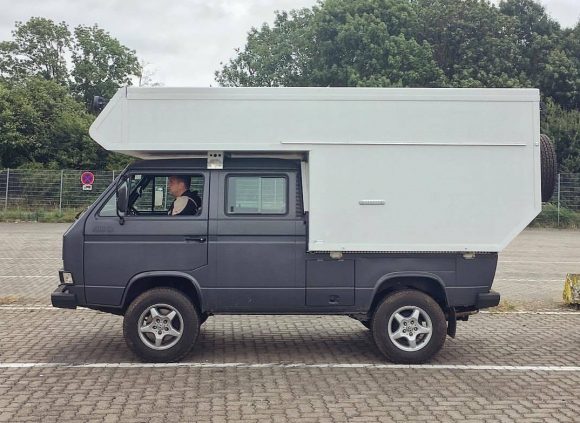 There's nothing like a custom camper sitting on the back of a double cab Doka truck. This one comes from Vans of Berlin. If you want some eye candy, check out Vans of Berlin on Tumblr.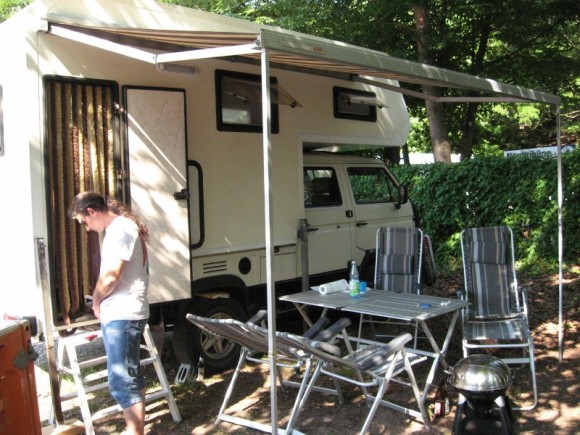 This Syncro truck has a nice rear camper on the back complete with an awning. Most of these look unappealing compared to a full Westy camper, but click through for some nice interior pics. These guys know how to do camping right!

READ MORE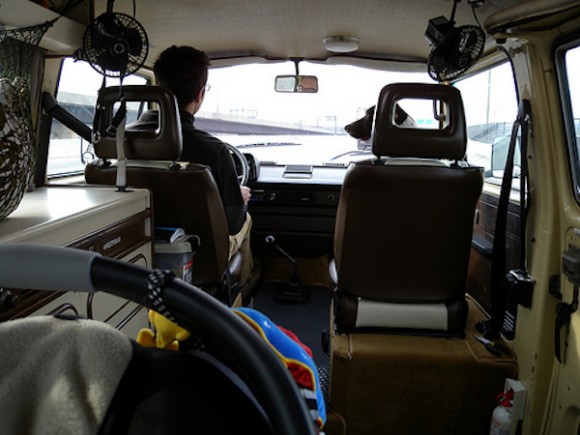 Two is always better than one right? Samba user vanagonforever was showing off his vinyl seats, but the his installation of two interior fans caught my eye. I have one of these fans that I can clip on just about anywhere (usually the rear view mirror), but two would definitely be better than one. Where do you mount your fan?
« Older Entries | Newer Entries »