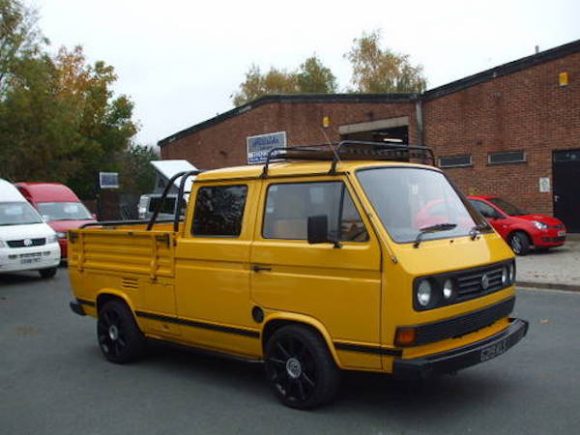 This yellow 1990 double cab pick up looks awesome in yellow with its 18 inch black Audi wheels. This 1600 Turbo diesel has a 5 speed manual stick, and rear roll bars. It also features a front roof rack. This truck has been lowered, features Saab front seats and a Golf steering wheel. Need I say more? Too bad it was recently sold. All we can do now is admire it from a distance. Click through for more pics.

READ MORE
Tags:
Lowered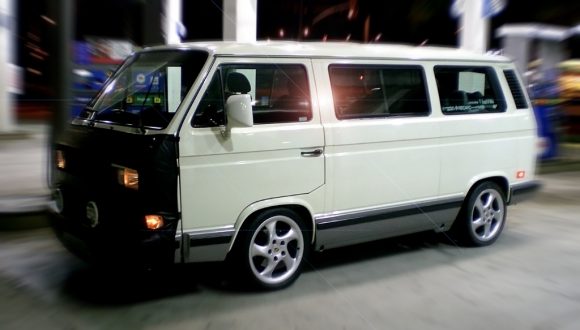 This 1990 Volkswagen Vanagon looks brand new! The body and paint look great, and the Porsche wheels are a nice addition. The owner says the car has been lowered on H&R springs with Koni 5-way adjustable Shocks, and Adeco Sway bars in the front and rear. It has many more options beyond the obvious that you can read about here. What a nice restoration!

READ MORE
Tags:
Lowered
Check out this seemingly normal VW T3. The video is entitled, "Airride" and appears to be a hydraulic installation with airbags of some sort. I'd love to know more.
Tags:
Lowered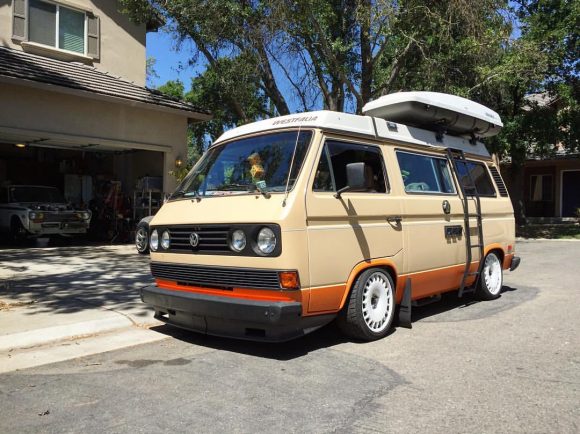 Anyone know what kind of wheels these are? They definitely caught my eye. This Westy has a lot going on with the South African grill, side ladder, rocket box, and the lowered stance, but the wheels are unique.
Tags:
Lowered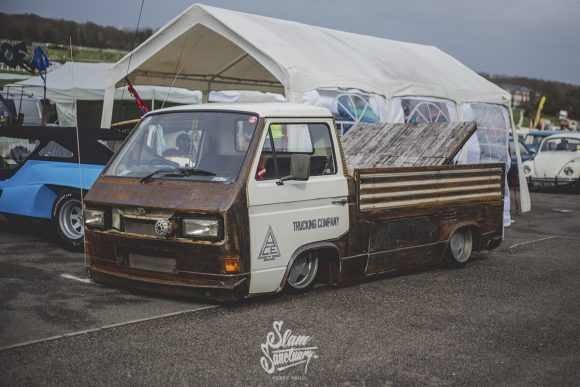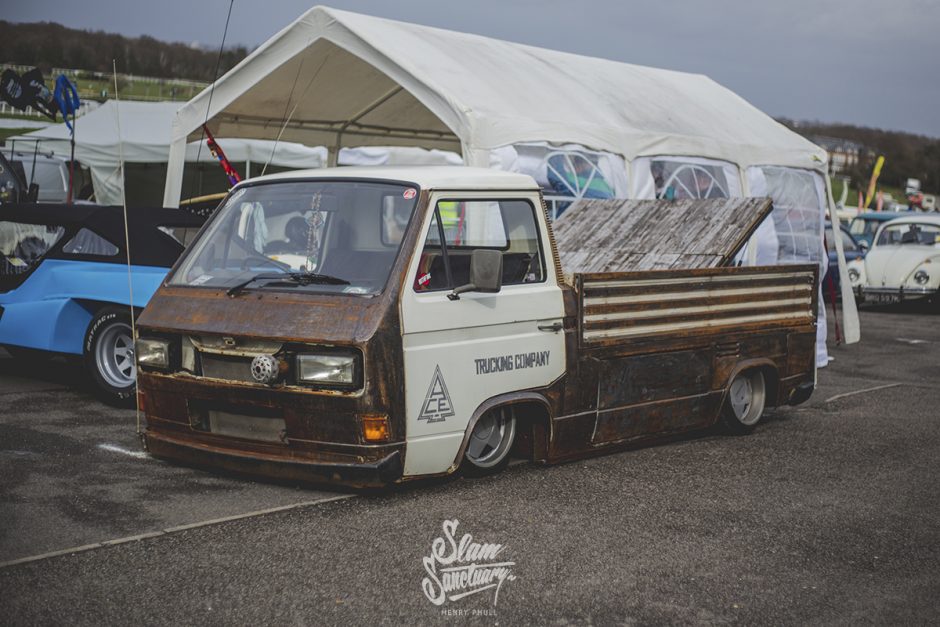 This T25 Transporter is incredibly low. The rustic look is awesome on this low rider even though it has a missing grill. If you want to see a bunch of very low VW's, check out Slam Sanctuary. This is the only Vanagon I found, but the site is awesome!
Tags:
Lowered