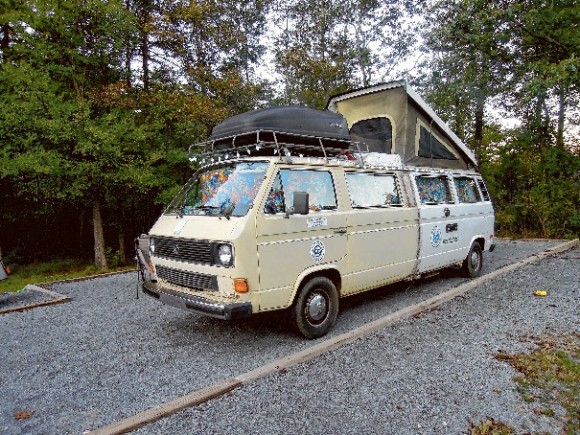 The first time I saw a stretch Vanagon I was blown away, but it is actually more common than you might think. A number of people have "stretched" the Vanagon by welding two of them together. We've seen the Vanalong, this Go Long, Vanagon Limo, and the Coyote Shuttle. This 1981 Vanagon stretch is a bit rough, but when you read the story of how Kyle Guthrie welded two Vanagons together and took a road trip while the weld was still warm, you realize just how special these are.

READ MORE
Tags:
Stretch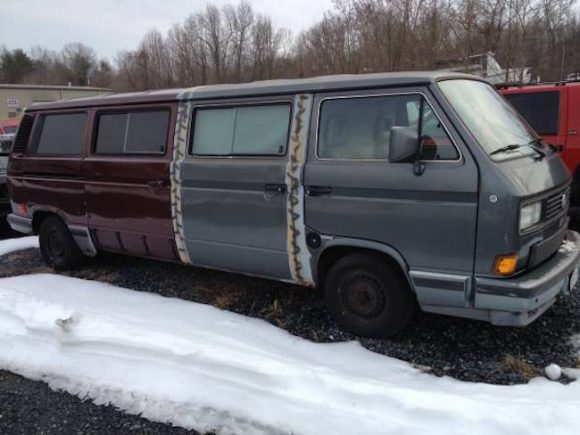 Okay, I don't have much information on this build, but it's another stretch Vanagon. Although this is not an original idea, it's always fun to see someone making a stretch Vanagon. Do you remember the Vanalong or the Vanagon Limo? This one appears to be a work in progress and could use a coat of paint, but it still looks great.
Tags:
Stretch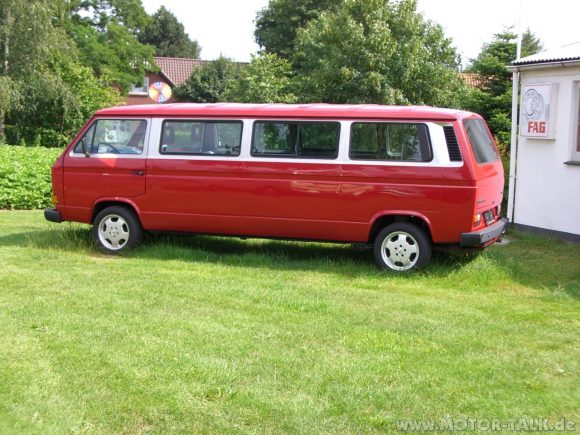 I think we have seen this stretch Vanagon before, but this is a new pic from a different angle. The paint job looks the same, but they've added some custom wheels. This extended Vanagon has two sliding doors and lots of room. Making these extended stretch Vanagons is becoming a popular thing to do.
Tags:
Stretch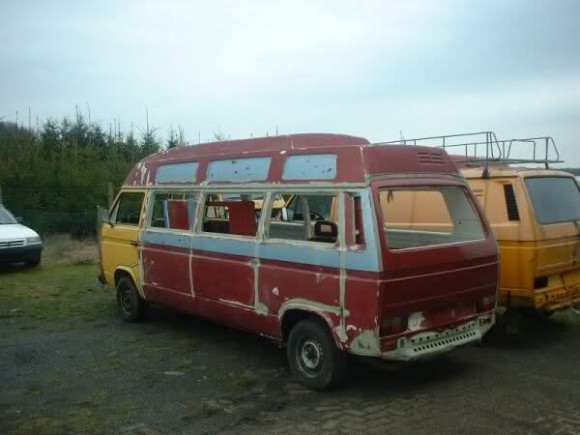 These stretch Vanagons are quite popular. We have featured several of them before, but this one is the first I've seen with a full high top. The only problem is it's apparently at the beginning stages of the project, OR it was left for dead. It's still nice to dream!
Tags:
Stretch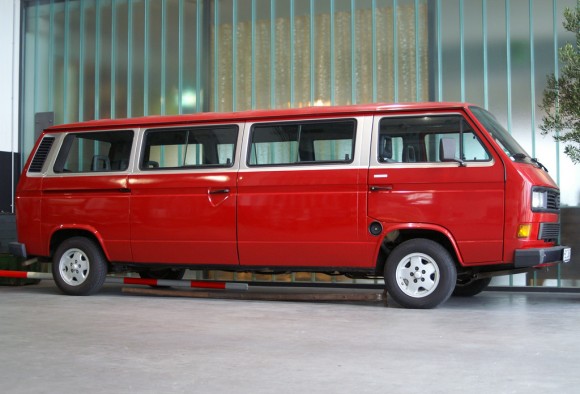 These stretch Vanagons are getting popular. We first saw the "Vanalong" Vanagon a few years ago and thought it was a fluke. Several others have created stretch Vanagons however, so it looks like making an extended Vanagon a popular thing to do. The caption on this van says it is a limo, but it doesn't look like a limo to me. It looks like a stretch Vanagon nicely done.
Tags:
Stretch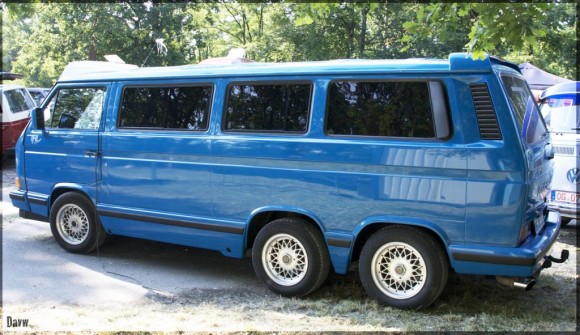 This is one of the nicest extended Vanagon's I've seen, and I'm sure it has lots of room inside. It looks real, although you never know these days. The dual axles and custom wheels look great on this stretch. He also added a spoiler on top and a brand new paint job. I'd love to recreate this one myself!
Tags:
Stretch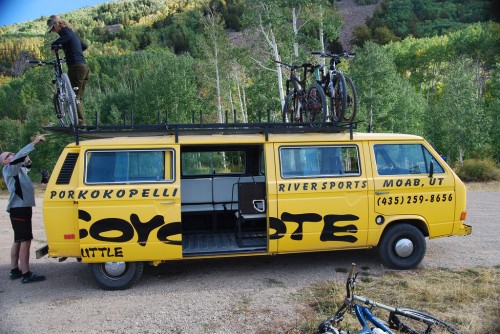 Coyote Shuttle in Moab, Utah uses Vanagon's for their shuttle business. Not only do they use Vanagons, they use extended Vanagons, and they do the work themselves. They choose Vanagons to provide their customers a unique experience. Their website states:
We are constantly experimenting with really fun vehicles to add to our fleet. To date, we have used Volkswagen buses and Vanagons, stretch Vanagons, Unimogs and a 10 wheel drive army truck. Our goal is to make your ride in the shuttle something to talk about when you get home.
Tags:
Stretch