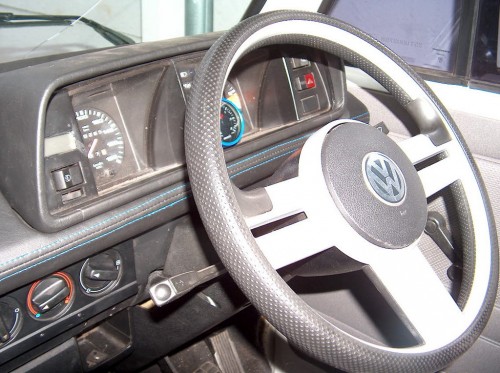 This vanagon is listed as crssouth's Volkswagen Vanagon "TURBO" and it has several hacks and mods. I'm highlighting two of the hacks, but there are several more. The first hack is a new steering wheel. This one is nice! If you look closely in the picture you will notice they have replaced the clock with BOOST gauge.
The second hack is the built-in Garmin GPS. I'm not sure the sun visor is the best place for it, but it's a nice hack and very well done!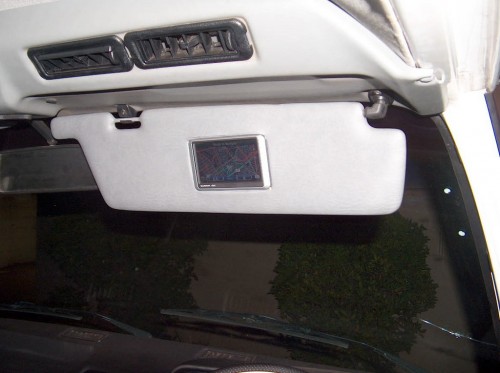 Hit up the source link for more hacks and mods.