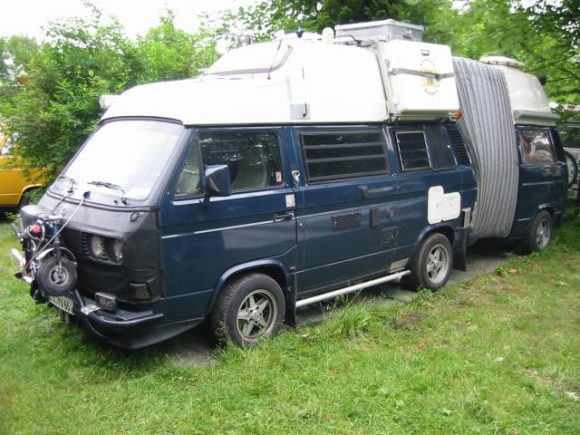 I'm not sure what this thing is, but it looks like they took a page from those caterpillar or accordion busses. It appears to be two high top Vanagon campers put together, with the rear being more of a trailer that extends the front van. They are carrying a minibike on the front bumper, and they appear to have jalousies. Interesting ride!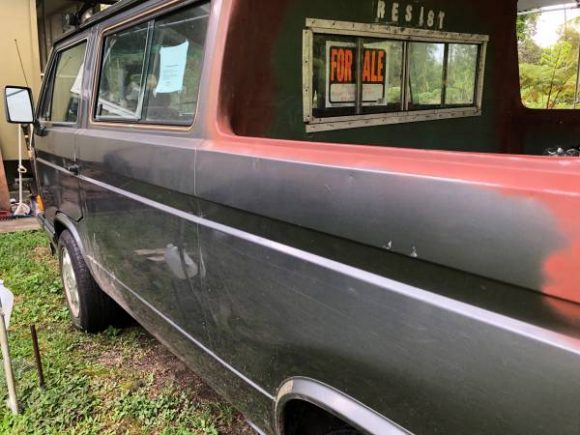 This 1987 Vanagon turned truck is currently listed for sale on Craigslist. It is located on the Big Island of Hawaii and it looks like crazy conversion. Someone took a Wolfsburg Edition with reverse seats and chopped it up into a truck. Anyone with a Wolfburg or Carat will recognize what is going on despite the poor angle of the pictures. Click through for more.

READ MORE
It looks like someone started an ambitious Vanagon conversion, but gave up. This van was apparently listed as abandoned. Perhaps whoever started this conversion got in over his head.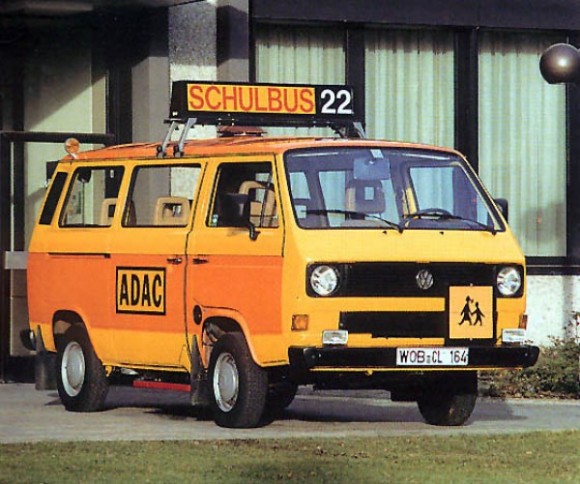 We all know Vanagon are used for so many different tasks. We have seen Vanagon fire trucks, lunch wagons, dump trucks, ambulances, and more, but this is the first time I have come across a Vanagon school bus. This one has the right colors going on, and check out the signage and extra rear mounted flashing lights. Perfect.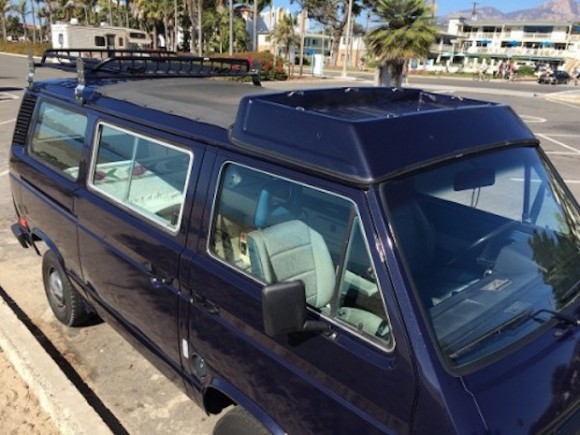 This 1987 Vanagon is not actually a Westy (I think). It is apparently a conversion, and I have to admit to being a little confused about its history. It appears to be a stock Vanagon that was going to be converted. They painted the van and installed the Westy interior. When they cut the hole for the pop top, they muffed it, and ended up created a rag top Vanagon with a Westy interior and luggage rack. So this hacked Westy is unique. Click through for more.

READ MORE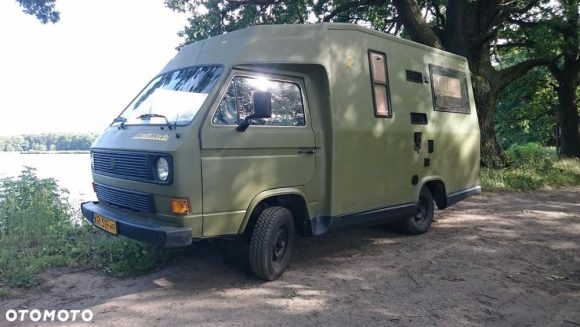 This is an interesting camper that was recently for sale. It's a 1983 Transporter Multimobil unlike anything we've seen in the states. Surprisingly, it doesn't have all that much room inside. It looks to be in decent shape although it could use a wheel upgrade. Someone did take the time to install Recaro seats in it. Click through for the interior pics.

READ MORE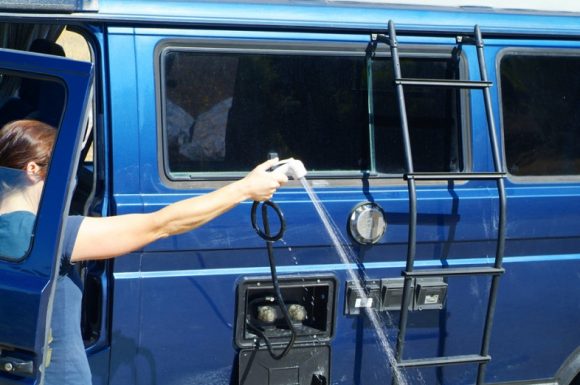 I've seen this Vanagon online for quite awhile now, but I never noticed the outdoor shower hookups. Awesome! They nestled the hookup right next to all the other ports on the outside of the van. If you didn't know any better you'd have to say it looks stock. Apparently this van was listed on eBay for $70,000. Yikes.

READ MORE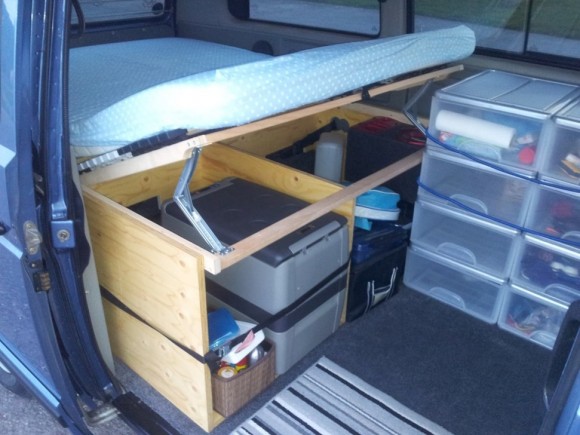 If you have a passenger Vanagon, but need a camper, you can certainly use creativity to accomplish what you want. This guy decided to customize his interior using a custom bed and plastic drawers. The bed flips up to provide lots of storage, and plastic drawers fill out the rest of his storage needs. Click through to see the interior up close.

READ MORE