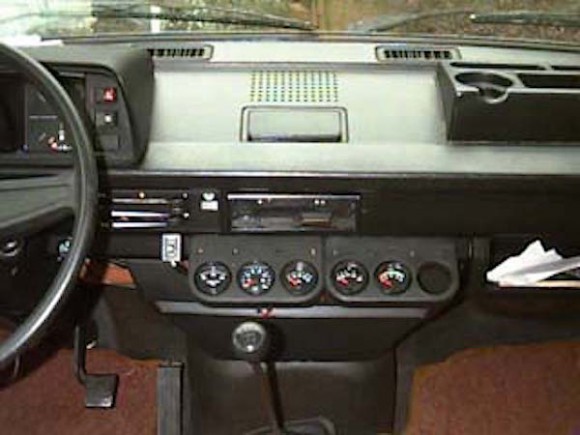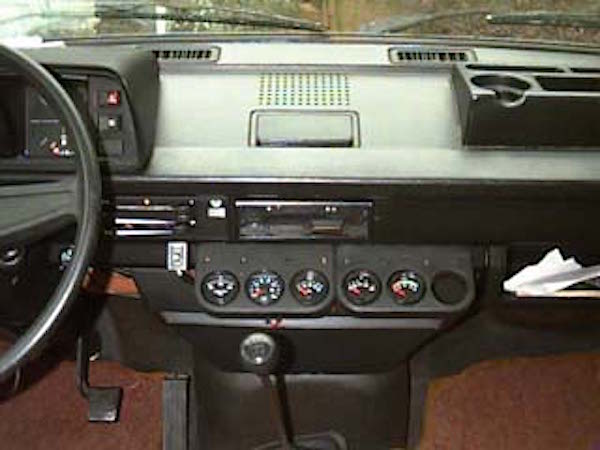 Vanagon owners love gauges. We have already seen several gauge placement ideas, but this gauge setup caught my eye. It comes from a 1982 Vanagon previously owned by Rick Gordon. The mount is big, but aimed up at just the right angle for viewing. I'm not sure it would fit a Vanagon with an automatic transmission due to the shifter, but I like the placement. You can find other gauge ideas here. You might also notice an organizer mounted on the dashboard.
Tags:
Gauges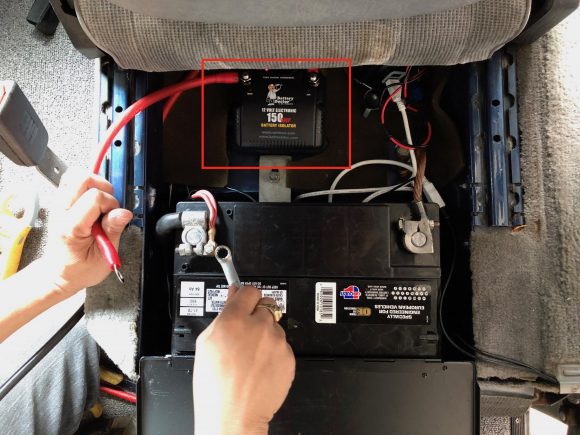 We purchased the GoWesty Auxiliary Battery Kit back in 2007 and were very excited to have a house battery that would run all of our gadgets without draining the starting battery. The installation was easy, but the kit never lived up to its promise. We were going through batteries so often and couldn't figure out why. We eventually discovered the kit was severely underpowered and designed poorly. GoWesty has since improved the kit with a larger solenoid, but the wire they use is still small so we opted for something a little better. Click through to see what we did.

READ MORE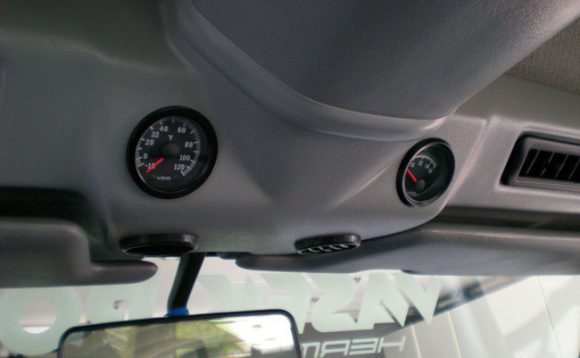 File this one under more Vanagon gauge placement ideas. This owner decided to put a couple of gauges in the A/C duct. What a perfect place to have them available, but out of the way. One thing is for sure, these gauges will never overheat.
Tags:
Gauges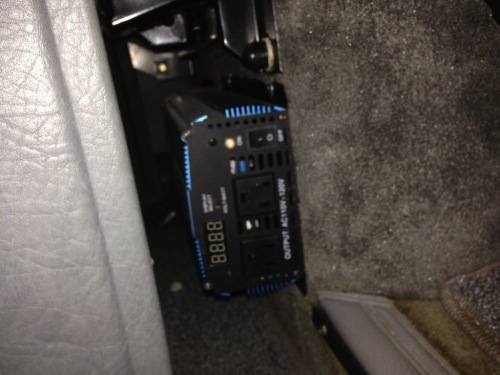 One of our favorite additions to the Vanagon is this Power Bright Inverter. It allows us to plug in laptops, chargers, rice cookers, coffee makers, or anything else we can imagine. The Power Bright Inverters come in various sizes but we chose this 1100 watt version. It rocks! You can pick it up here and have it shipped right to you.
We tried several inverters but most of them include a loud fan. The Power Bright runs well and is very quite. In our Carat we mounted it behind the driver's seat. In a Westy camper you can mount it to the cabinet.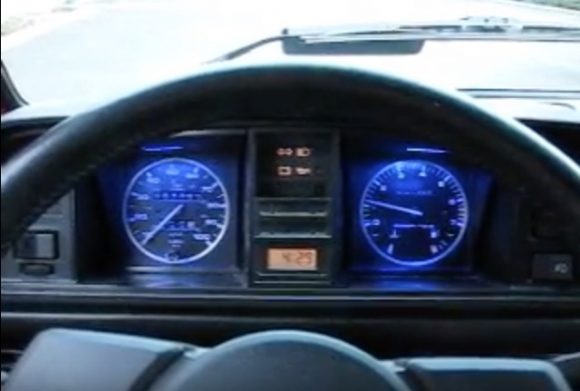 This Vanagon owner did some work on his cluster. He added trim rings to the speedometer and tach and added blue LED backlighting. What a nice upgrade to the dash! Click through for a demo video of his installation.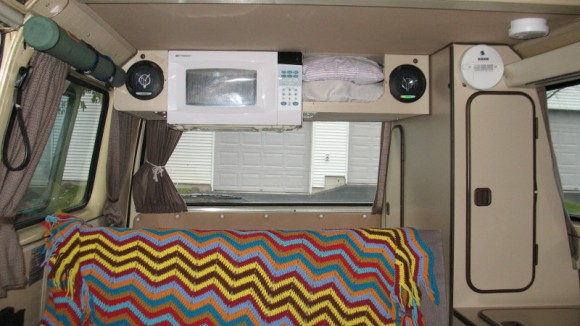 What do you do when you want to re-heat your food while on the road? You install a microwave oven in your Vanagon, of course. Tom Boldway installed a 700 watt microwave in his van after his air conditioning stopped working. He decided to use the space above his bed for the microwave. If you don't need air conditioning this works great. Get another pic and instructions after the jump.

READ MORE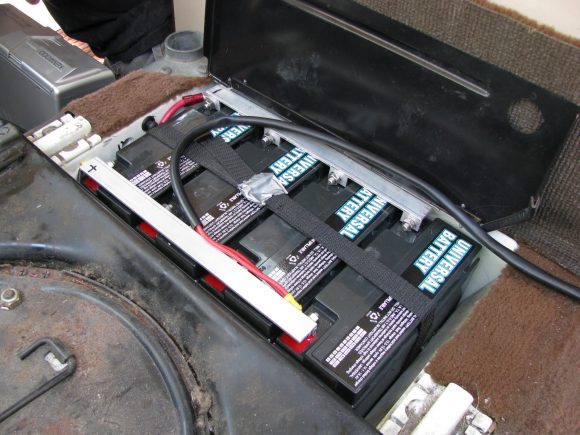 If you read this blog often, you know we just installed 3 US12220 battery equivalents in our van. We couldn't get the actual UB12220, but we installed PowerSonic batteries in the same formation. The Samba member, westyventures, did one better by installing 4 batteries, and his installation looks great. Click through for more.

READ MORE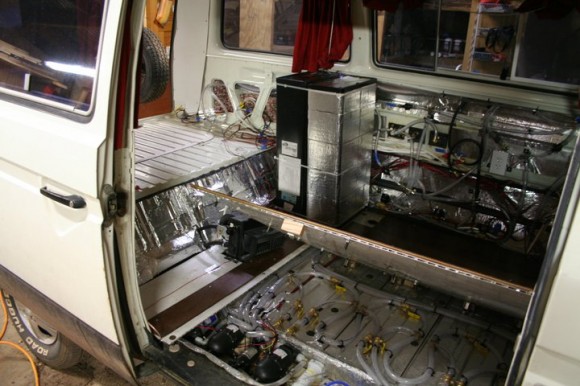 Brad and Sheena own a Vanagon they call Nacho. They decided to quit their jobs and drive Nacho around the globe. They spent a lot of time customizing their Vanagon and as you can see, they have done quite a job. Brad designed a water filtration system that is insanely good. He uses UV lighting and a 0.2 micron filter to make sure no matter what water he puts in the Vanagon, it comes out clean at the tap. On top of that, Nacho has separate hot and cold water tanks. Click through to see how they did it.

READ MORE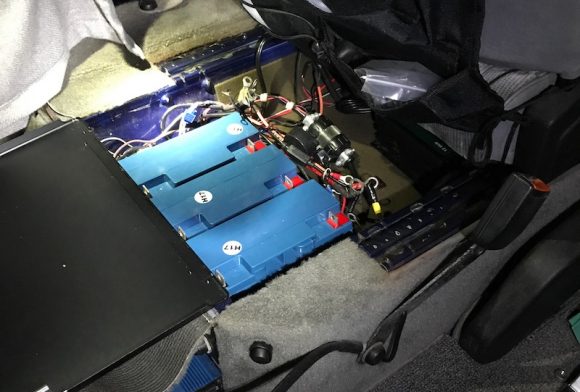 One of the best things you can do to your Vanagon is install GoWesty's Auxiliary Battery Kit. Once you have that done, you might consider this battery hack we first got from Ken at Van Again. He put 3 motor scooter batteries in parallel to get more amp hours out of the setup. We followed his lead and it works great. He used 3 UB12220 batteries to get a total of 66ah. We had to settle for 3 Power Sonic 21ah batteries to get a total of 63ah because nobody would ship the UB12220 batteries to Honolulu, but we are totally happy with the setup.

READ MORE
Tags:
Auxiliary Battery