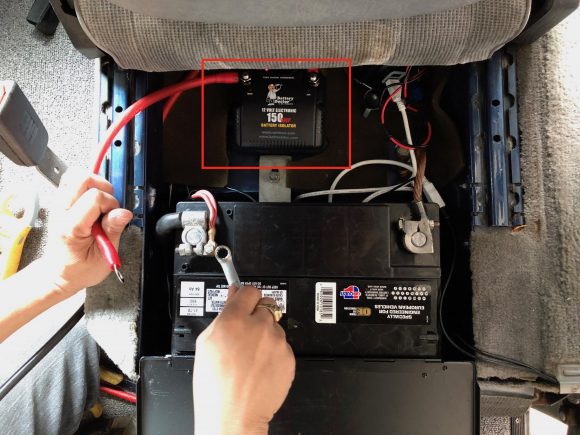 We purchased the GoWesty Auxiliary Battery Kit back in 2007 and were very excited to have a house battery that would run all of our gadgets without draining the starting battery. The installation was easy, but the kit never lived up to its promise. We were going through batteries so often and couldn't figure out why. We eventually discovered the kit was severely underpowered and designed poorly. GoWesty has since improved the kit with a larger solenoid, but the wire they use is still small so we opted for something a little better. Click through to see what we did.

READ MORE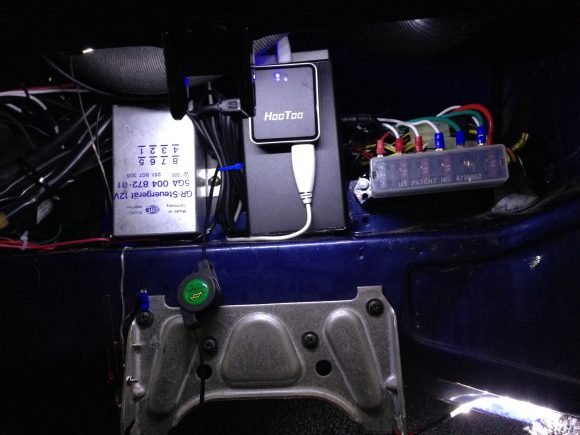 We have referred to our streaming setup when we mounted the iPad, but we have never explained exactly what we have going on. We purchased this HooToo Travel Router and mounted it behind the Vanagon glove box. It is connected to a 500GB hard drive (or more recently a 256GB USB thumb drive). It allows us to load up the drive with movies and stream it to the iPad. Click through for more.

READ MORE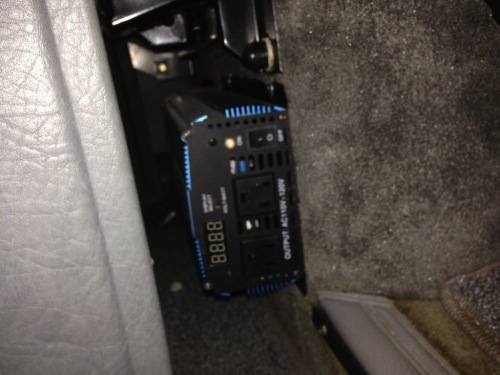 One of our favorite additions to the Vanagon is this Power Bright Inverter. It allows us to plug in laptops, chargers, rice cookers, coffee makers, or anything else we can imagine. The Power Bright Inverters come in various sizes but we chose this 1100 watt version. It rocks! You can pick it up here and have it shipped right to you.
We tried several inverters but most of them include a loud fan. The Power Bright runs well and is very quite. In our Carat we mounted it behind the driver's seat. In a Westy camper you can mount it to the cabinet.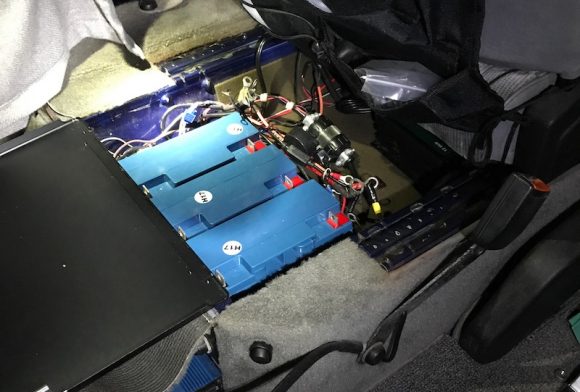 One of the best things you can do to your Vanagon is install GoWesty's Auxiliary Battery Kit. Once you have that done, you might consider this battery hack we first got from Ken at Van Again. He put 3 motor scooter batteries in parallel to get more amp hours out of the setup. We followed his lead and it works great. He used 3 UB12220 batteries to get a total of 66ah. We had to settle for 3 Power Sonic 21ah batteries to get a total of 63ah because nobody would ship the UB12220 batteries to Honolulu, but we are totally happy with the setup.

READ MORE
Tags:
Auxiliary Battery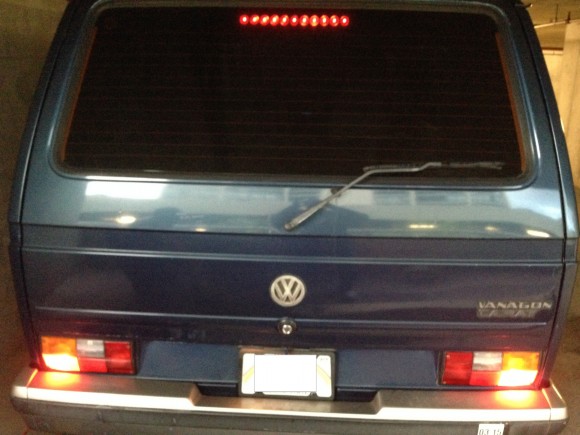 We found a LED brake light online that was wider than the version GoWesty sells. This light did not stick to the back window with double stick tape so the challenge was figuring out how to mount it. We thought about mounting it to the back hatch, but that would mean drilling into the hatch and leaving some exposed wire. We opted for mounting the light on the air conditioner's evaporator housing.

READ MORE
Have you wondered why there is no light over the passenger's seat in your Vanagon? With a little work, you can have one. We purchased an extra light from GoWesty and then started the project.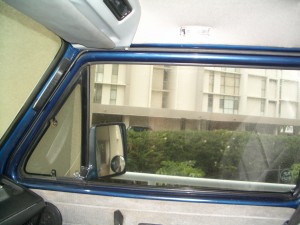 See the project after the jump…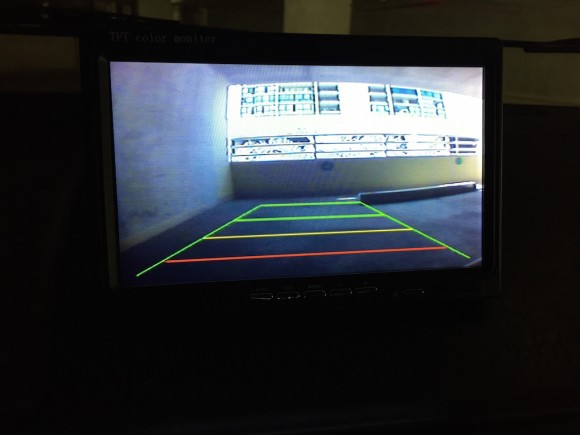 We installed a backup camera in the Vanagon last year, but we had several issues. First of all, the camera was big and more fitting for a large bus. We could not find a spot to mount it easily because the cable was too large. We mounted it under the bumper but the aspect left a lot to be desired. The camera stopped working all of a sudden, so we decided to replace it. This time, we went with a simple license plate backup camera. The installation was fairly straight forward, and the picture looks amazingly good. Click through to see how we did it.

READ MORE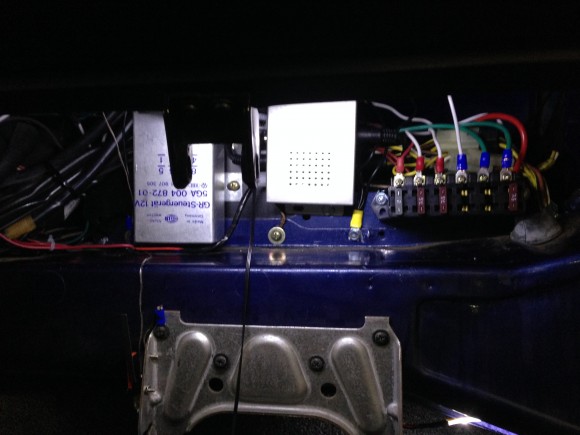 We have upgraded more of the wiring on the Vanagon. Our first wiring upgrade project was to place a 4 gauge wire from the alternator to the starter. This upgrade did a lot to relieve the bottleneck of power for charging of the batteries. The next project was to upgrade the wiring for the multiple accessories we installed. Click through to see how we did it.

READ MORE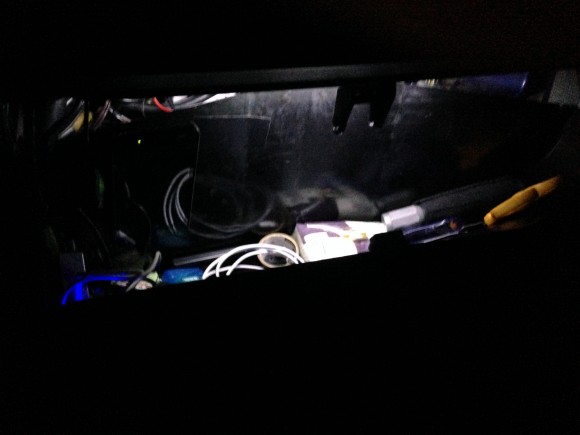 GoWesty sells a glovebox LED light kit for about $38, but since I already had the LED lights we decided to make our own kit. The first purchase was this micro switch to tell when the glove box is open. It arrived from Amazon in two days and we were ready to roll. Click through to see how we did it.

READ MORE