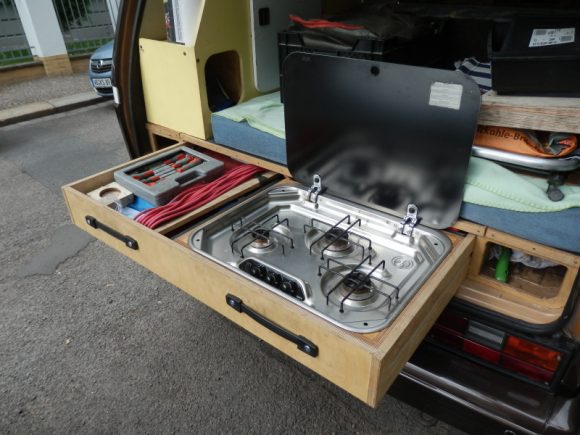 I just love how people hack up their Vanagons and create custom solutions for their needs. Check out how Titus A Duxass of the Club 80-90 Forums embedded his stove in the rear of his Vanagon. He built a drawer below the bed and his oven pulls out. This is perfect!

READ MORE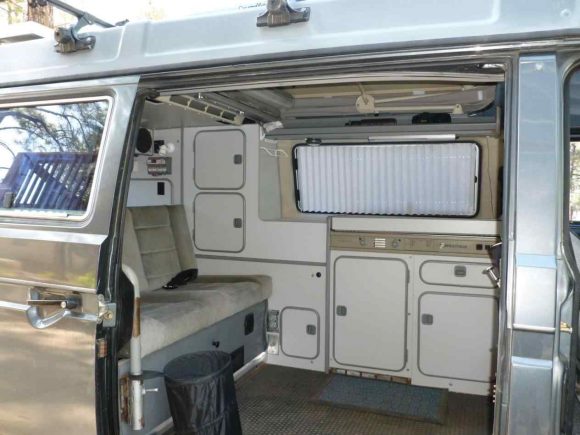 This Westy has had its rear cabinets modified. They brought the rear counter height up a bit and extended the rear closet. The two top access doors are now side access doors to a larger closet. You can also see they mounted the table mount to the other side of the bed. Interesting setup.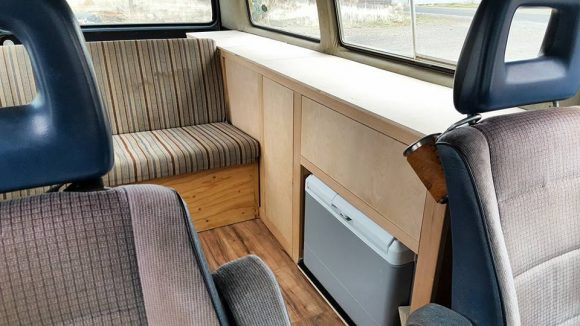 We have featured the Continuous Camper here before because of his rooftop storage, but check out his custom interior cabinets. Very nice. He says he framed it with scrap wood but it looks great. If you want to see how he did it click through and hit the source link.

READ MORE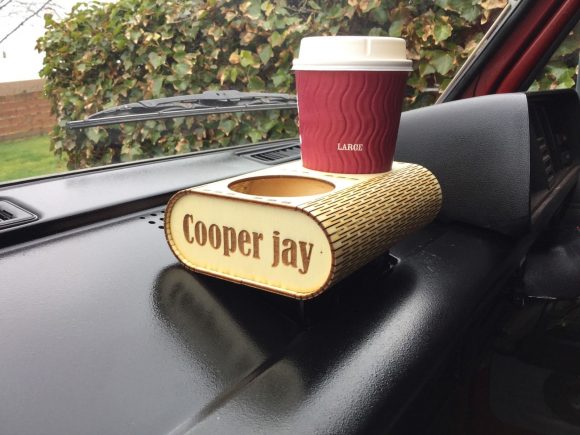 Ever want to hold drinks on your Vanagon dashboard? This custom drink holder fits in the ash tray and allows you to keep a couple of cold ones up front. They were recently listed on eBay in The UK for GBP 39 ($50us).

READ MORE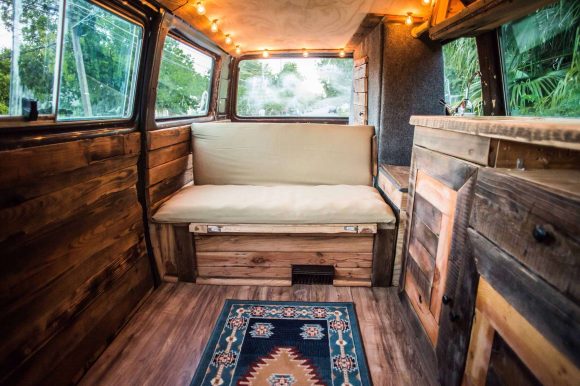 The title says it all on this one. This is the most rustic interiors we've seen. It looks like this van should be parked somewhere deep in the country, miles away from a paved road.

READ MORE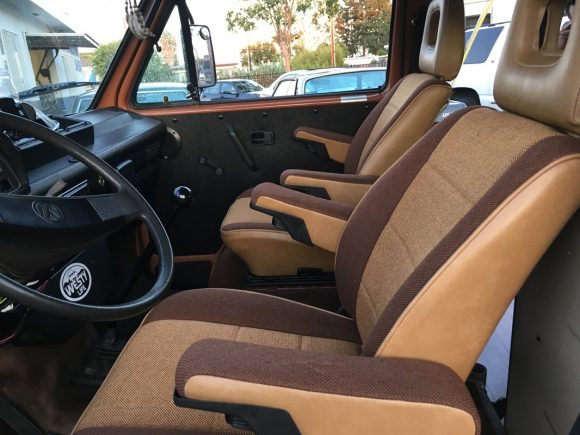 This is simply a nice shot of some re-upholstered front Vanagon seats I saw at livethevanlife.com. In addition to the new seats, this van also has new door panels. Very nice.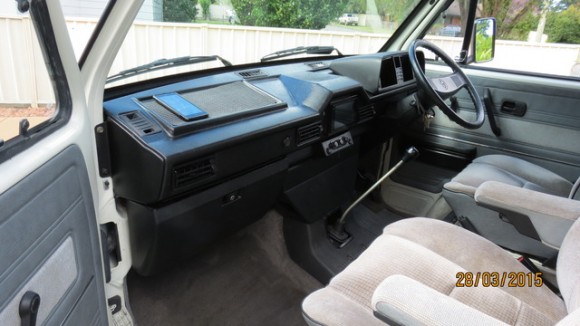 Some Vanagon owners have been hacking up their dashboards installing front A/C units. The Samba user nilza took things a step further when he hacked up his dash and included a reverse camera display. I can't tell what else he has installed, but his fiberglass work looks great! Click through for more pics.

READ MORE