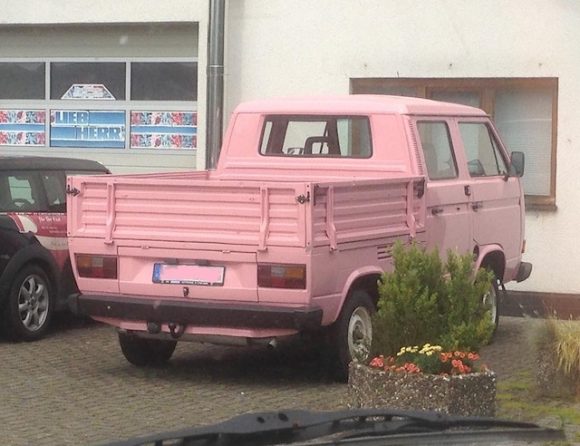 This is definitely a first. A pink double cab Doka in all its glory.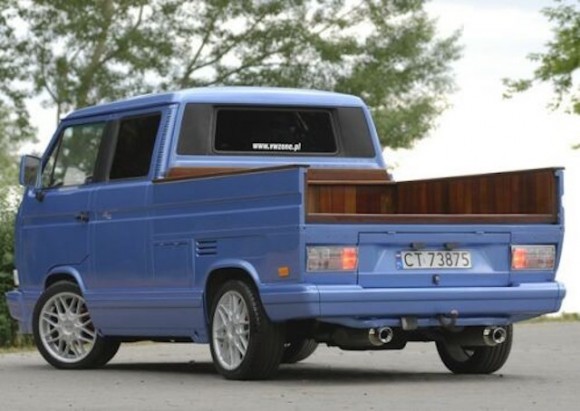 This double cab VW truck is gorgeous, and it has a gorgeous wood bed to match. It also has dual chrome tipped exhaust, a new paint job, and nice spoke wheels. I want one!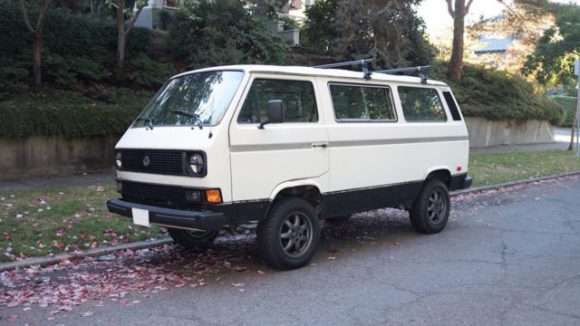 This 1985 Vanagon GL looks fairly clean and includes a custom wood cabinet inside. She also sports a custom steering wheel, 1.5″ lift kit, and black alloy wheels. She resides in Seattle, Washington and was recently listed for sale. Click through for more.

READ MORE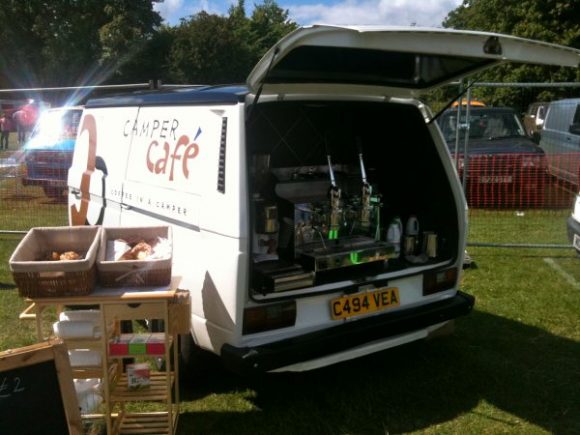 Check out this VW conversion I spotted on CampervanLife. They took a Vanagon and turned it into a food truck trailer. They call it the Camper Cafe and it looks great. I wonder what they pull it with. This van was in pretty bad shape before they restored it, but they sure did a nice job. Click through for another pic and a link to see the restoration photos.

READ MORE
Tags:
Food Truck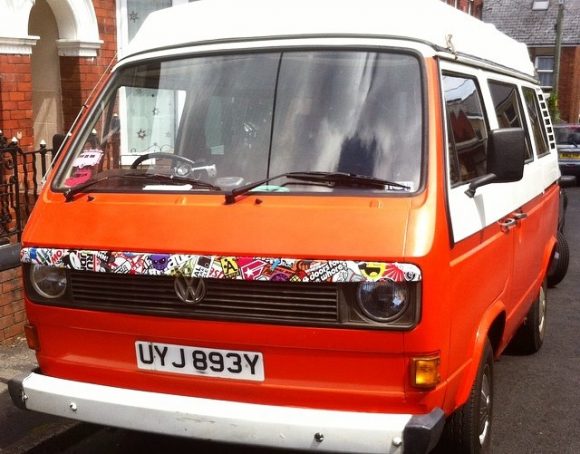 We have seen Vanagon eyelids in various sizes and shapes but this one is unique. Instagram user siouxsietench has a van that sports the hippie eyelid. It's is colorful and full of character that only a hippie could come up with.

READ MORE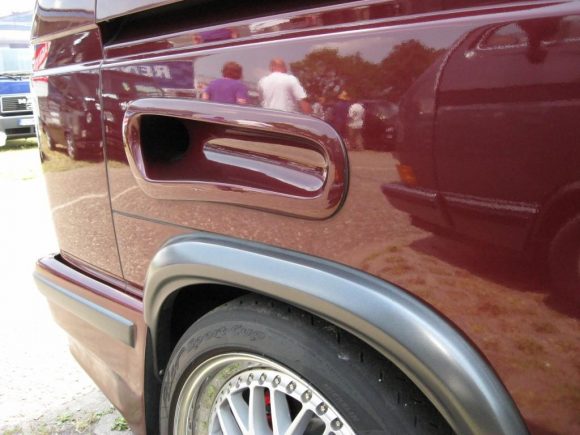 This Porsche styled Vanagon is awesome. Check out the custom air scoop they baked into the body. It doesn't get any better than that! This one came courtesy of The Samba. Check it out here for more pics.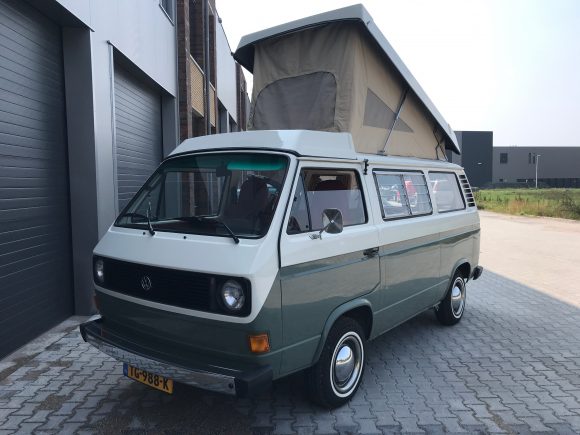 I ran across this van by accident. The two tone paint job caught my eye because of how the white angles down in the front. Whoever owns this van did an incredible job restoring it. Click through to see more. The red interior rocks!

READ MORE