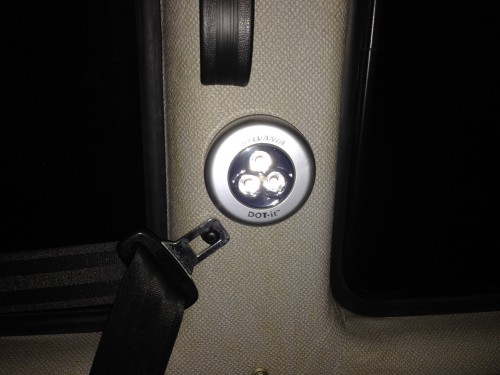 Anyone who owns a Vanagon knows the lighting situation isn't ideal. I have a fluorescent light, but sometimes you need more discreet lighting options. Sylvania makes the DoT-it LED lights that are magnetic, and can be place almost anywhere.
I use these lights for indirect lighting when I'm in some kind of stealth situation. They provide enough light to get around, but cannot be seen from the outside of the van with my 5% tint. If I draw the drapes, there is no way anyone could see the light in the van, yet I can see perfectly well. Read the rest of this entry to see examples of how we use these lights.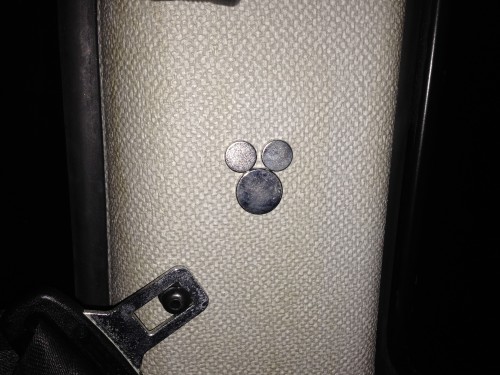 The light has a magnetic base, but it's not very strong. I keep magnets on the side post in the vanagon and the light sticks on it perfectly.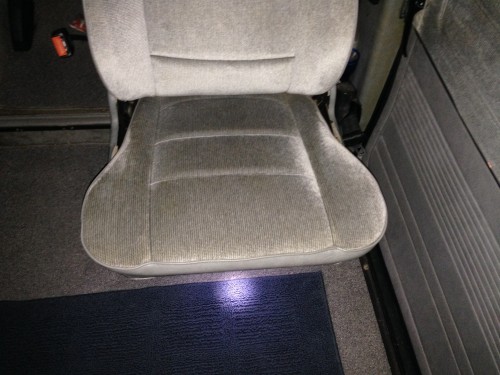 I stick these lights under the jump seats and they provide really nice indirect lighting. The photo above doesn't capture the light too well, but at night it looks fantastic.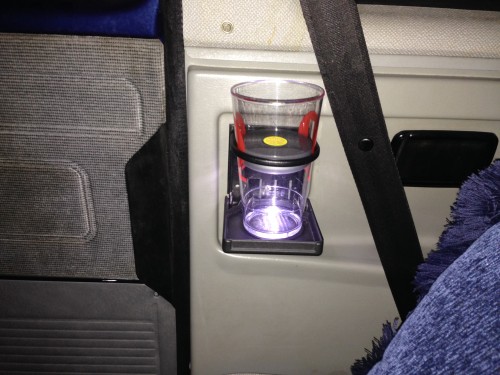 I even create my own cut lantern by placing the light in a clear cup. You could also use colored plastic cups if you want, but this provides nice light for those stealth situations.
You can buy them here on Amazon.com or your local hardware store.