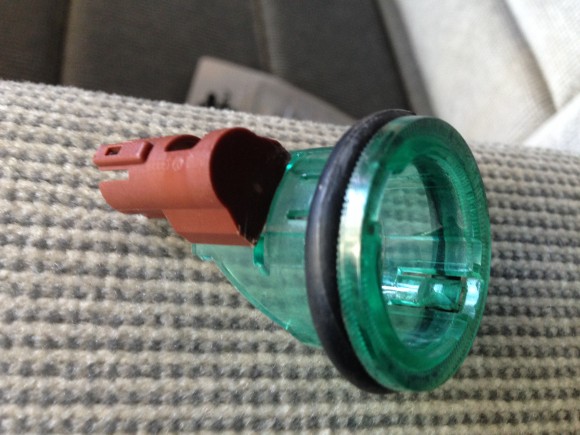 The Vanagon lighter plug has always us because it was loose. Even after installing a new plug it still felt loose when you pulled out an accessory. Searching the Internet gave us few clues about how to solve this problem. Some people have tried adhesive, or clamps behind the dash, but none of the suggestions seemed right.
We finally found the fix, courtesy of our friend Joel. By removing the plug assembly and placing an O-ring around the outer green assembly, the problem is solved. The O-ring sits behind the dash and keeps the lighter plug in place. Ideally, the plug should have a threaded nut behind the dash instead of clips, but the O-ring is a nice substitute for the nut. Hit the jump for more the rest of the fix.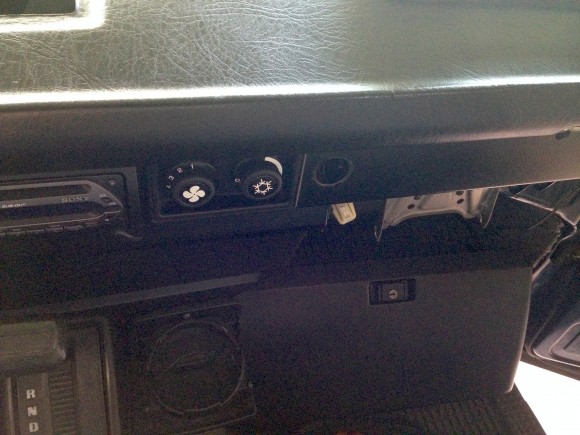 First we removed the glove box and pulled the lighter.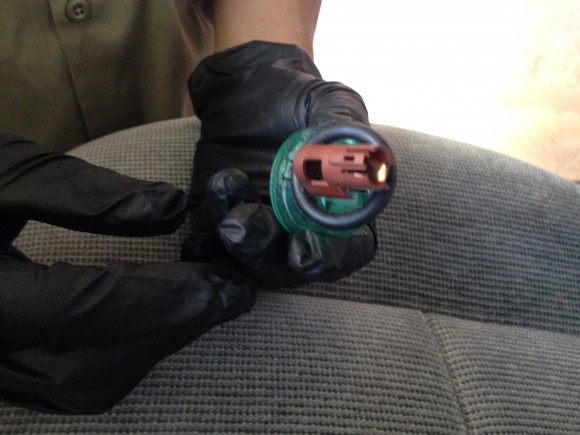 We placed the outer green assembly back in the dash, then maneuvered the O-ring into place. The picture above shows the O-ring going on as a test, outside the dash.
We put the assembly back in the dash and maneuvered the O-ring in place. Then we installed the inner assembly, plugged it back in and it wored. The lighter is tight and there is no wiggle room. Perfect!