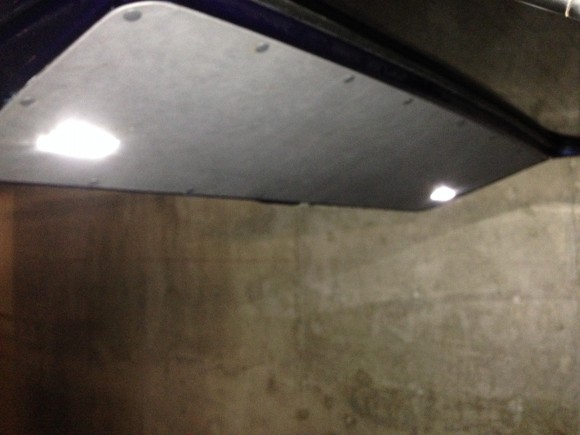 The back hatch of the Vanagon does not include lights and we decided to solve that little problem. Whenever you open the hatch to get something out of the back it's just too dark to see. I've stored flashlights and magnet lights back there for years, but we came up with a better solution. I purchased a couple of dome lights from Go Westy, and some LED interior lights from Van Cafe and we were ready to go. Click through to see how we did it.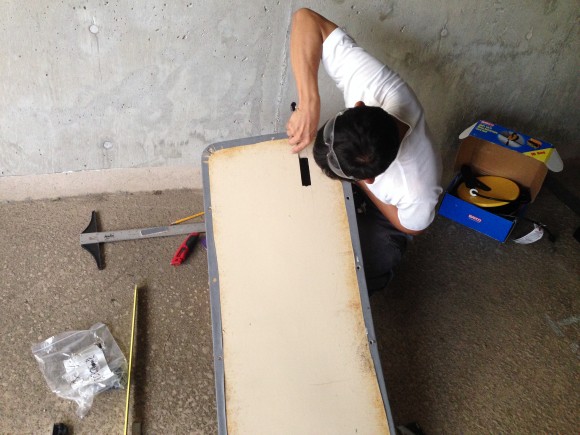 We removed the panel to cut the holes. (There is no way to save the clips that hold the panel together so we purchased some new clips from The Bus Depot before we started.)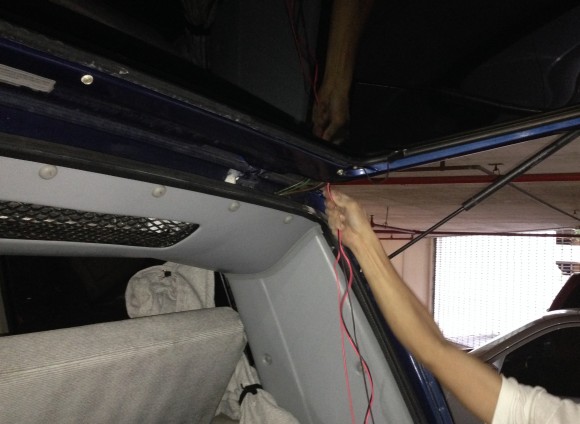 To make the lights work off the door switches, we fished wire through the hatch channel to a ground wire under the A/C evaporator.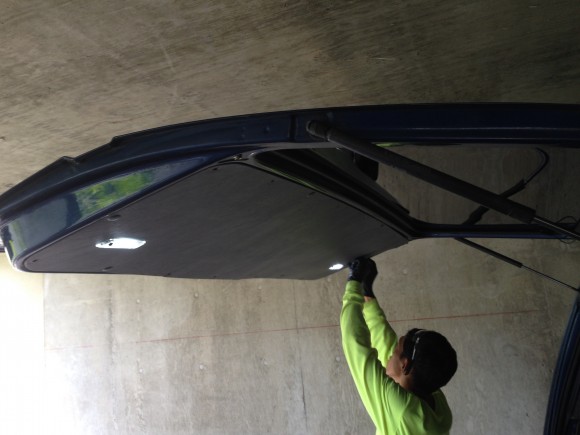 We put the panel back with the new clips.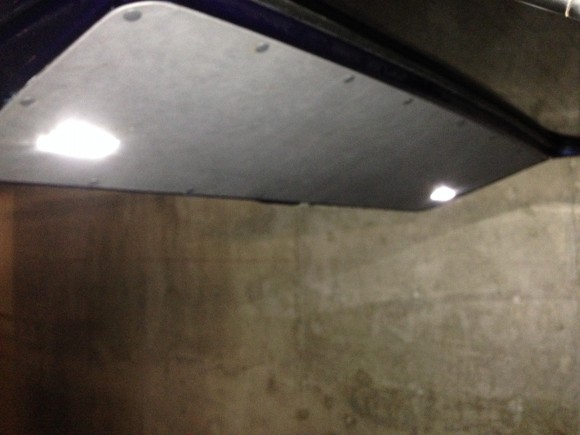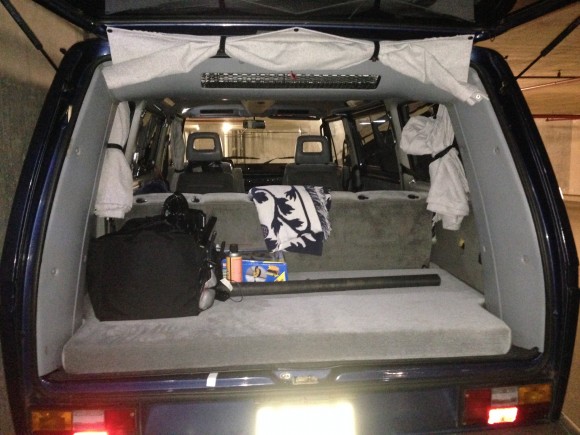 Done! This hack looks stock, and lights up the back area quite well.