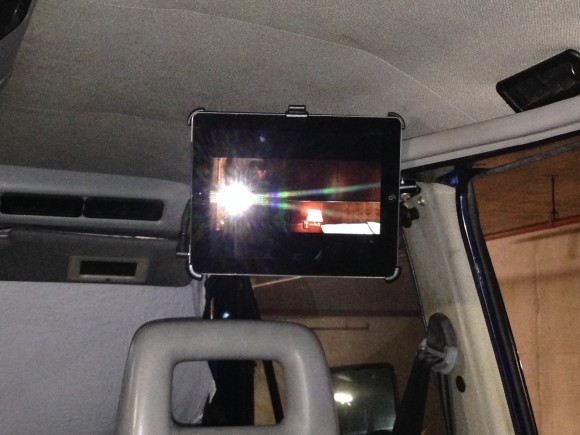 I have a hard drive full of video content that I wanted to stream in the Vanagon. Placing an iPad on the table works, but it is not as handy as having an iPad permanently mounted and out of the way. I purchased this iPad magnet mount with hopes of being able to mount it in several places throughout the Vanagon. The magnet was not strong enough to hold the iPad because there isn't enough bare metal in the van. I then moved to the second option of modifying the mount to fit my needs. Click through to see how we did it.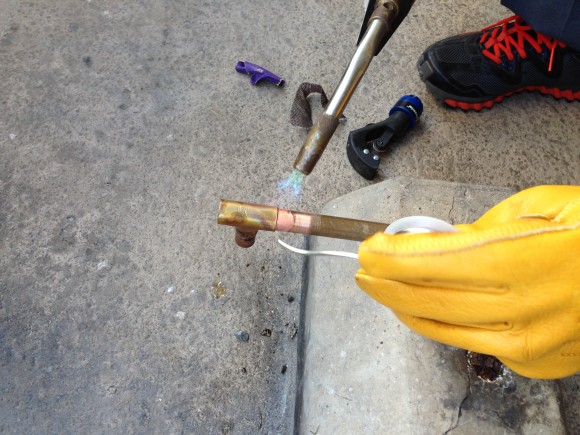 We started with copper pipe and soldered some fittings on the end.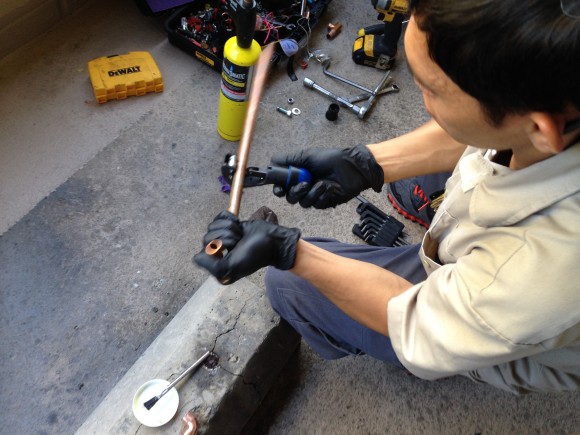 Joel took measurements in the van, then cut it to size.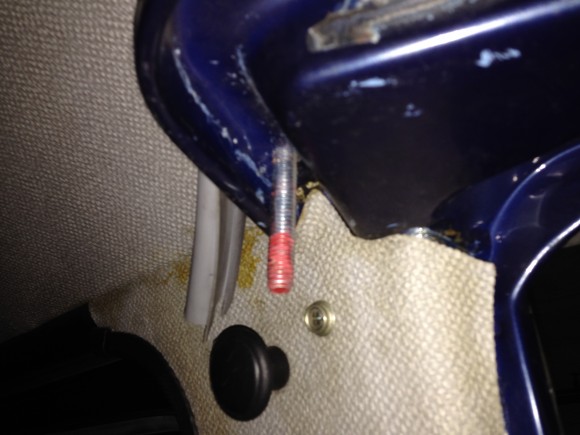 We decided to mount it near the sliding door, so we drilled a small hole in the extra door channel. We did not want to harm the headliner so we placed a piece of metal on top of the channel. The placement is perfect.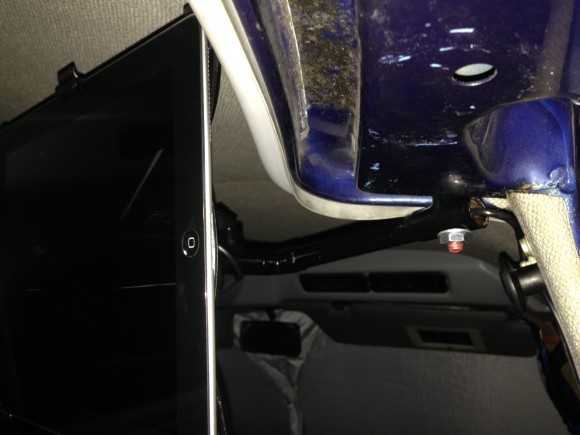 We painted the mount and ran the audio wire through the pipe. We tucked the wire under the molding for the door so you don't see any wires. Perfect!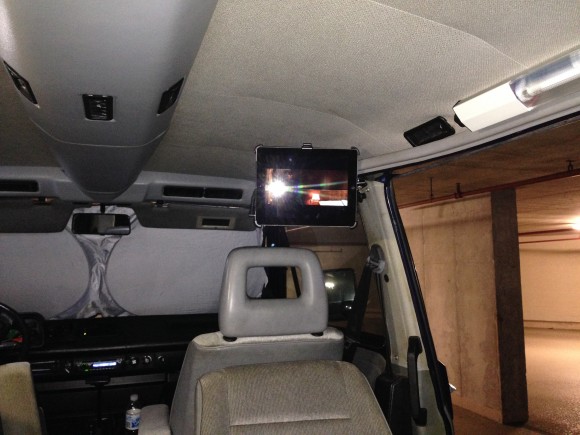 The iPad is out of the way of the front passenger, and is very solid. It does not bounce or shake while driving, and the audio is run through the car stereo speakers. I can either stream from services like Netflix, or from my 500GB hard drive with tons of movies and TV shows. I'll explain how I stream my local data in a separate post.
The placement of the iPad is perfect for sitting at the table and working on a laptop. It also works well if the bed is down and you want to casually watch something in bed. It's hard to see in the photos, but the iPad is as close to the headliner as we can make it. When you are outside the van, most of the picture is out of view so it's not easy to see the iPad in there, especially through my 5% tinted windows.
There are a multitude of mounts you can buy, but most involve drilling right into the side wall. This works well and is exactly where I want the iPad to be. My brother came up with iPad placement and the idea of modifying the mount. Joel took that plan and created the mount. We're up and running and loving every minute of it.
UPDATE: Our Streaming Setup
We use a HooToo router connected to a 256GB USB drive to stream our large collection of movies. Works like a charm! We mount it in the glove box and hard wired it to the stereo. The iPad streams audio to the stereo via a bluetooth dongle so it's like a movie theater in the van.