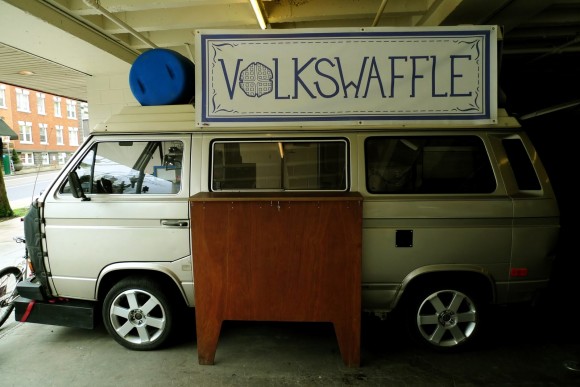 We have seen several Vanagon food trucks around the world. From lunch wagons to mobile cafes, the Vanagon has been adapted to fit a variety of needs. This conversion is really extensive. The Volkswaffle is a first class Vanagon conversion that has a ton of equipment on board. I wish I knew who created this bad boy, but we will just have to admire it from the pictures.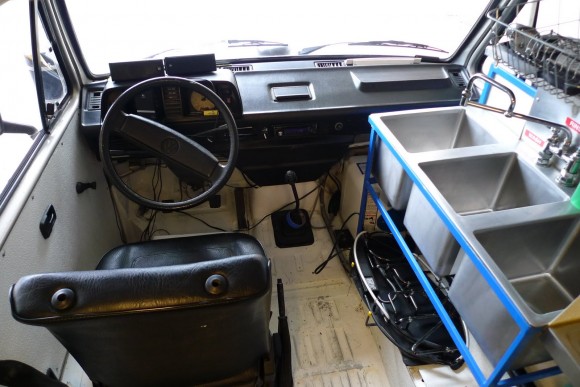 The front seat space is taken up by the sink. By removing the seat, the interior space in the van is increased dramatically. Very smart!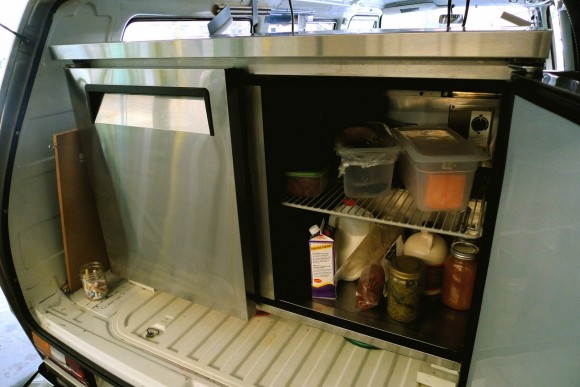 The rear hatch area contains a very large refrigeration unit. Check out how big it is. It takes up the entire rear area.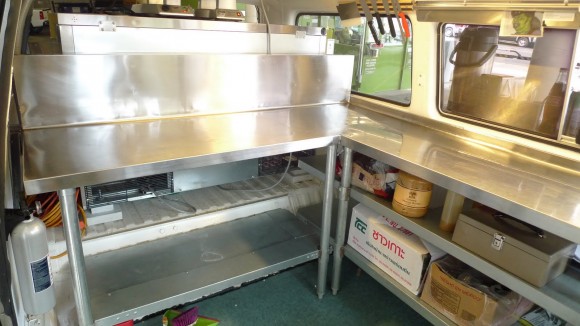 Real stainless steel countertops provide lots of working area.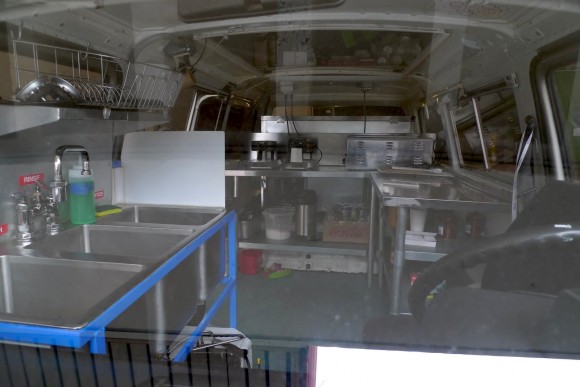 Looking through the front windshield you can see the full layout of the Volkswaffle. This food truck is perfectly designed to maximize working space. Look how much counter space he was able to fit in this van.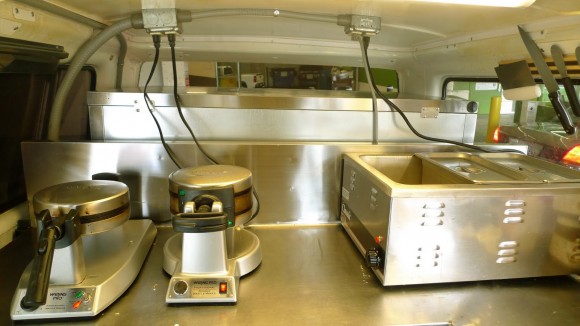 The Volkswaffle needs to run serious cooking equipment. Check out the waffle-makers and warmers that you would see in a restaurant. They run from electrical outlets on the ceiling. This kind of equipment requires a lot of juice!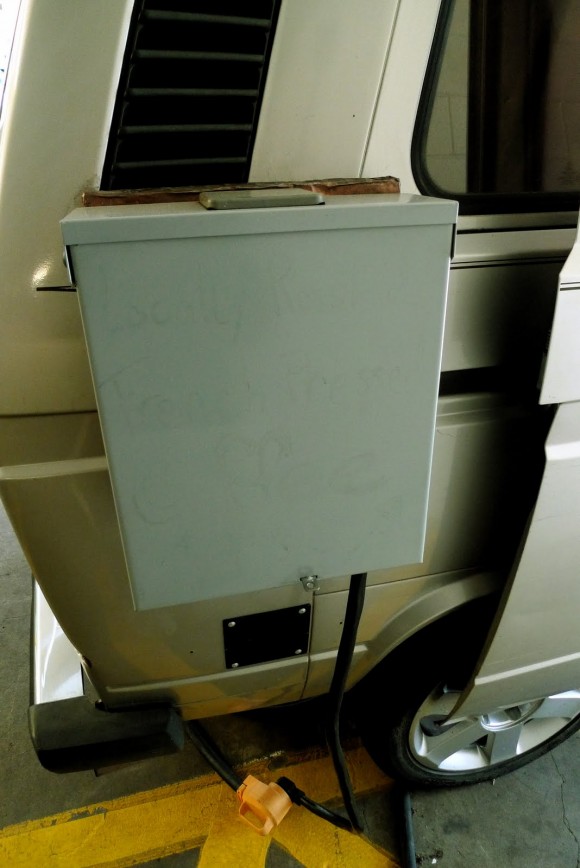 The Volkswaffle has an exterior breaker box on the rear passenger side of the van to manage the juice running in the van. I'm assuming he runs a generator but the website does not specify how he powers his equipment.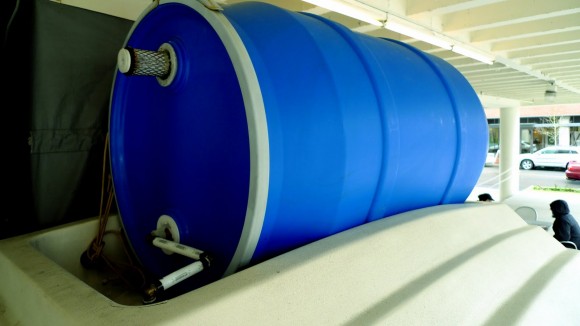 It looks like a large water tank is stored on the roof. Any guesses how many gallons this holds?
The Voklswaffle appears to be in the Portland, Oregon area, but that's all I know. I would like to find out more about how it is powered, and how long it took to build. For now, we will just have to wonder. If you're as impressed as I am, hit the source link below to see many more pictures of this conversion. Well done!
Tags:
Food Truck