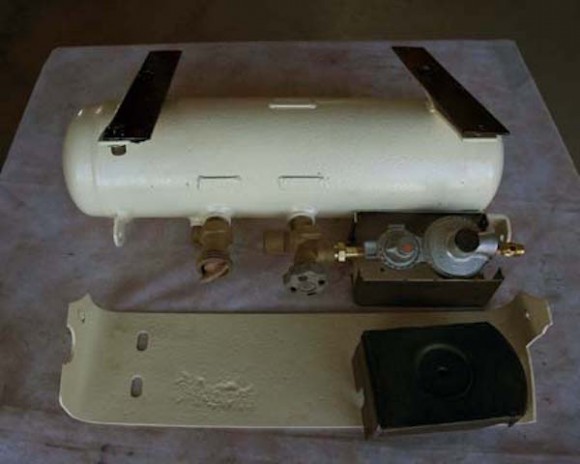 If you're a serious camper you may find yourself running out of propane on a regular basis. Your stove and refrigerator run on propane, and the stock tank may not satisfy your needs. F. Griffiths faced this problem head on and came up with his own hack. After considering several options, including using disposable propane cans, he opted for installing a second propane tank under the van. His install required purchasing a used propane tank, and using a tee to hack into the existing propane line. He hung the second tank under the van and now he has twice the amount of propane. This hack is not for the faint of heart, but it is doable. Click through to see how he did it.

Cost for the project:
Second hand tank – $50
New regulator and fittings – $45
Approximately 8′ of 3/8″ copper line – left over from a previous project
Regulator protective cover – made out of scrap materials
2′ of 2″ X 1/8″ strap steel – scrap
Griffiths purchased a used propane tank and had it blasted and painted. He also added a new regulator. You can see it in the photo above.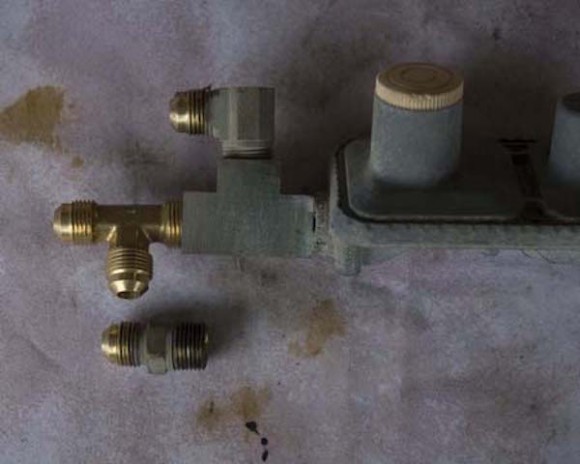 He installed a tee in the line to tap in his second tank. He hung the tank below the van and he was ready to roll.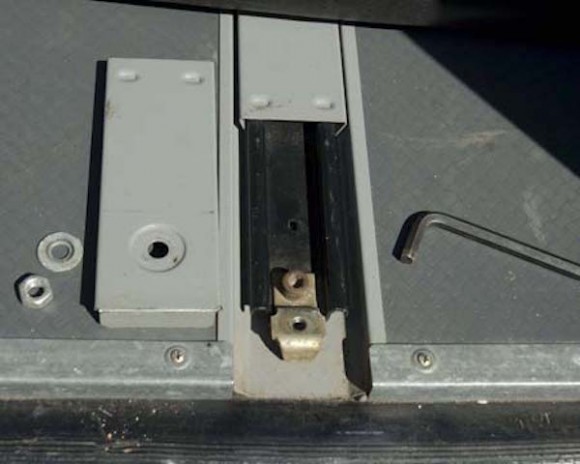 He hung the tank on the other side of the van, using tracks for the second row of seats to bolt it in.
Installed!
To see very detailed instructions of how to do this hack, hit the source link below. This is a very nice hack for the serious camper.