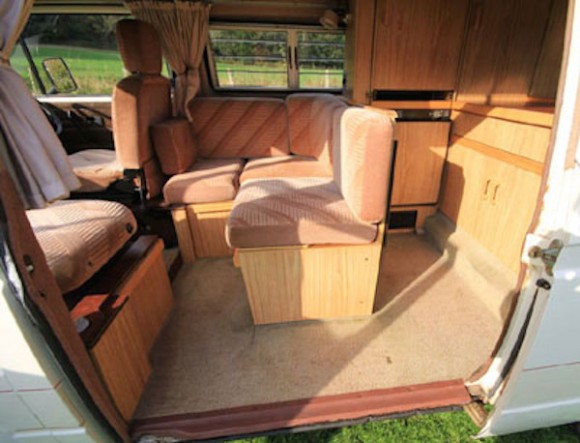 In 1986, Holdsworth introduced a new camper model called the VW T25 / T3 Holdsworth Vision. It was based on a Volkswagen factory hightop van, but the interior was quite different. The kitchen and storage lockers were in the back while the main cabin had an unusual setup. There was a fold away room divider between front and rear creating a separate toilet compartment. Click through to see more.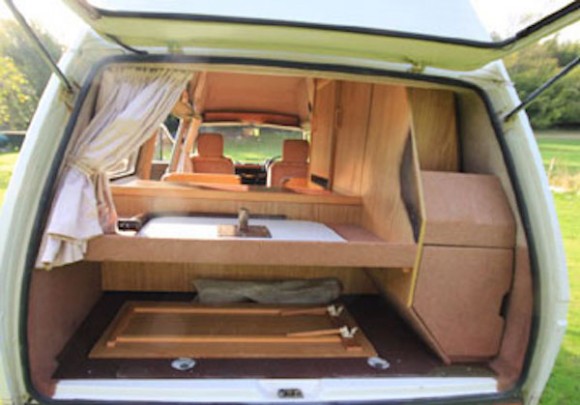 Tables are stored in the back when not in use.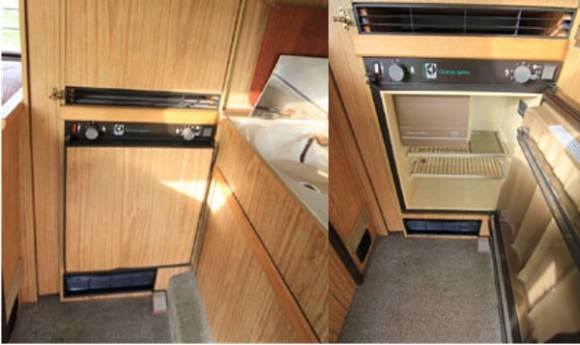 The refrigerator is somewhere in the middle of the van because the kitchen runs across the back. See the kitchen setup below.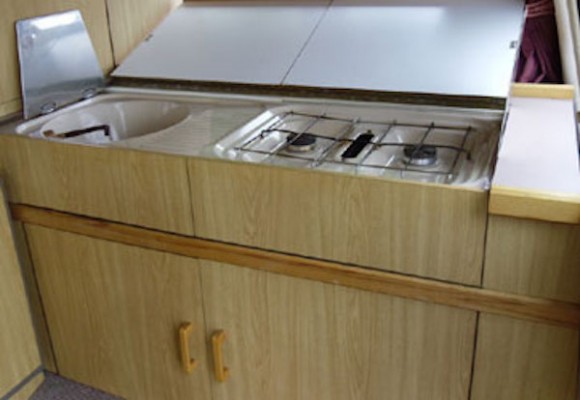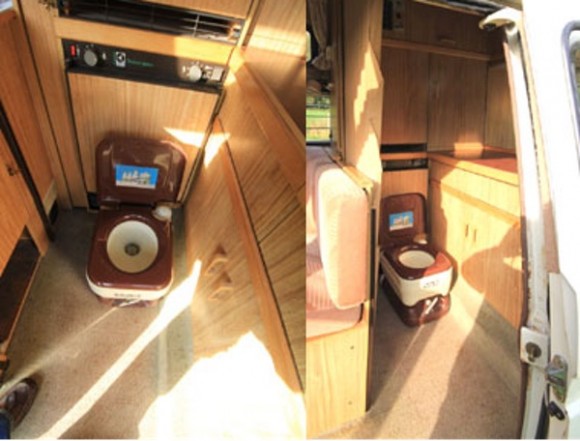 When needed, a toilet area can be created by using a divider on one side and the kitchen on the other.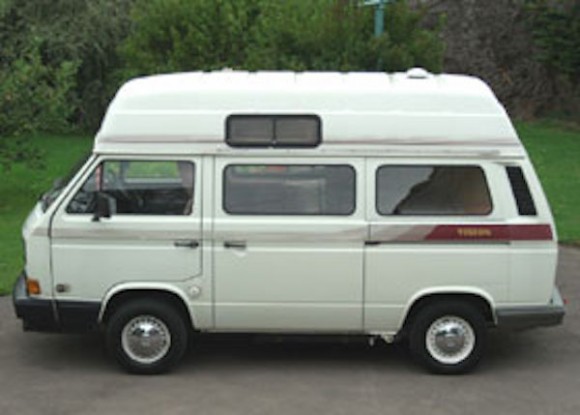 You can see several more pictures of this unusual Vanagon camper at the source link below.